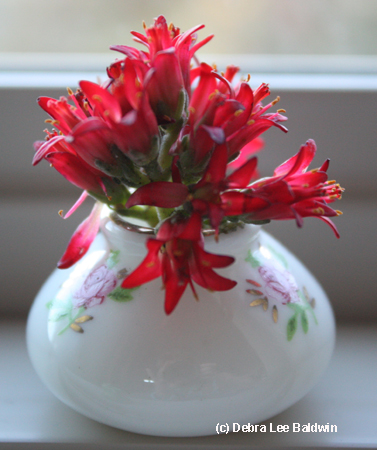 After high winds walloped the garden followed by pounding hail, I filled a dozen vases with bouquets.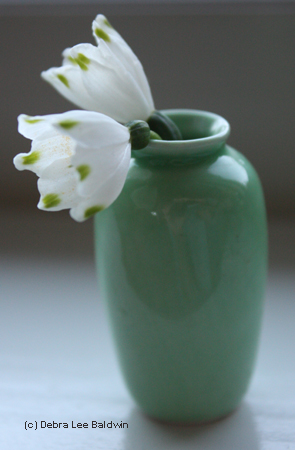 I held everything I brought in from the ravaged garden in one hand. The vases I filled were itty-bitty.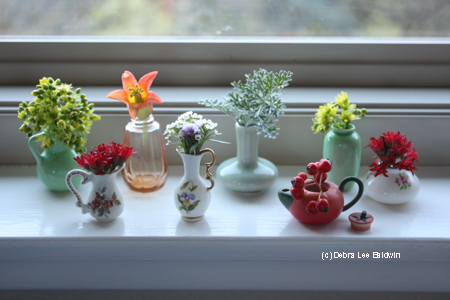 I collect tiny vases, but seldom buy them unless I'm out of town. There's something about being on the road that revs me up for shopping, but that's also the worst time to buy anything big. So I browse antique and gift stores for tiny vases. Even wrapped in tissue, they take up no room at all.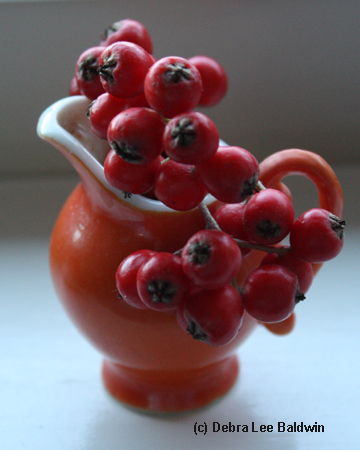 I doubt any of my tiny vases cost more than $10, and most were much less. They're great souvenirs, and fit onto a single shelf of my curio cabinet.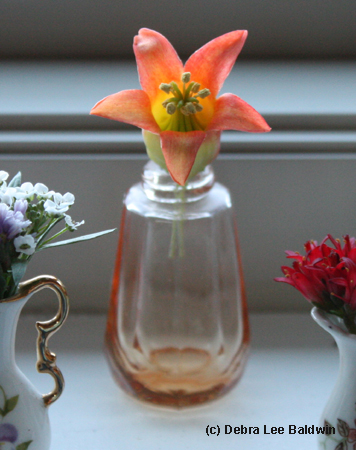 This 100-year-old Fostoria salt shaker holds a Cotyledon orbiculata blossom (a type of succulent).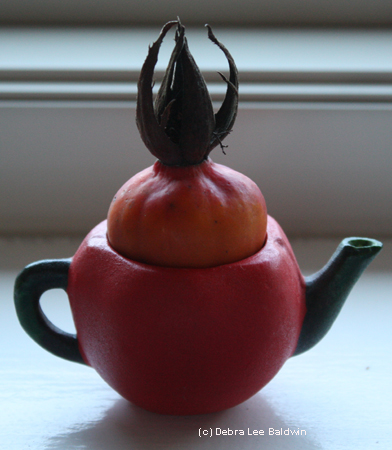 A rose hip, in a tiny tomato teapot.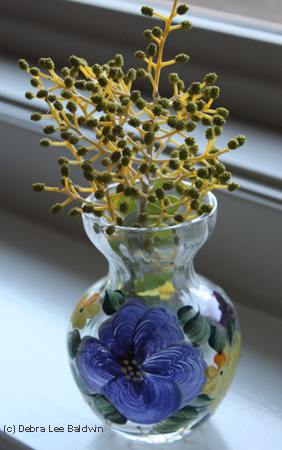 The largest of my mini vases is 3 inches tall. In it is a spray of acacia flowers still tightly in bud.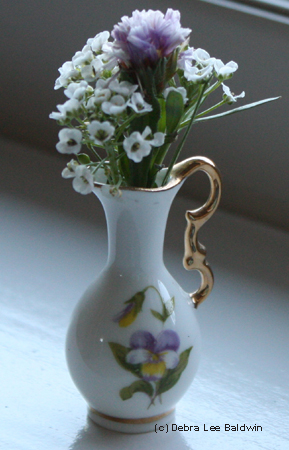 A vase from a shop specializing in dollhouse accessories holds alyssum and statice.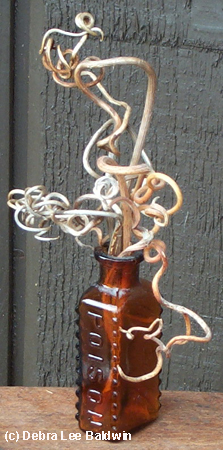 This antique bottle, from a shop in a Colorado mining town, says POISON, so I filled it with grapevine tendrils that suggest fumes.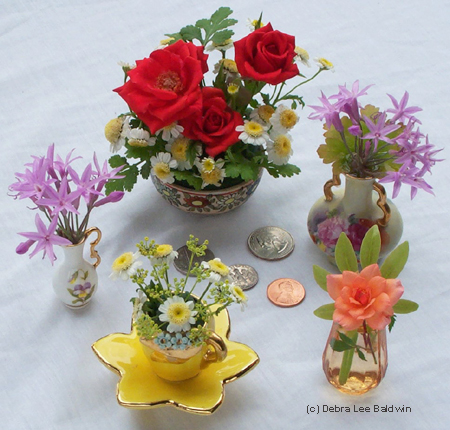 These summer bouquets consist of miniature roses, feverfew and society garlic.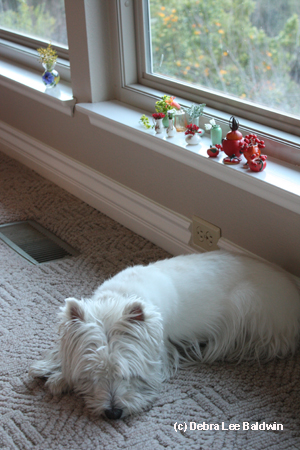 Are those vases on the windowsill really small, or do I have a really large Westie?