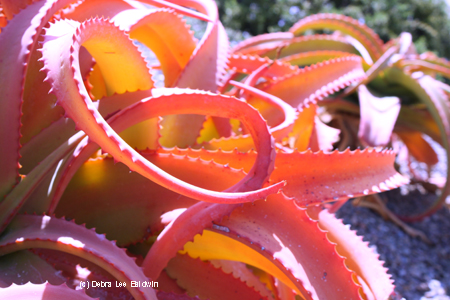 Every year, as Halloween approaches, I recall my visit to Professor Mordant's garden on the forbidden island of Desire. I call it forbidden because it was rumored to be an eerie, inhospitable place—a volcanic outcropping devoid of vegetation. Nothing like the mainland resort where I and other garden writers had been sunning ourselves in style.
I alone accepted Mordant's invitation. I calmed my trepidation by anticipating a big story…or at least a small adventure. It turned out to be both. But except for these photos, I am unable to prove it.  I fear that now, after the tsunami, this is the only record that remains.
The moon had risen on All-Hallow's Eve by the time the boatman set me ashore on the rocky beach of Desire. The professor was waiting, his black cape billowing. Behind him, within a hidden cove, the glass of a greenhouse glinted.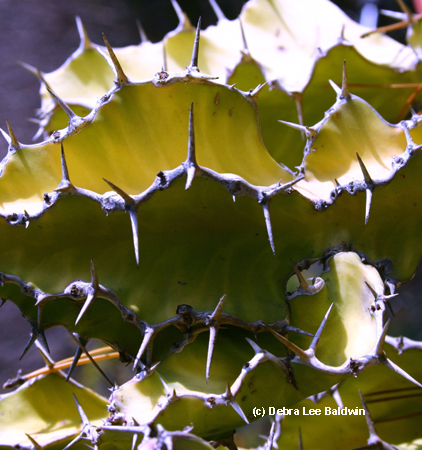 Were he disappointed that I came alone, the professor gave no indication.  Gesturing grandly, he explained that the greenhouse was semi-submerged, depending on the tides, and that it contained the largest collection of rare sea-sand creatures anywhere in the world. Many—like these fanged clams—were nocturnal, and beginning to awaken.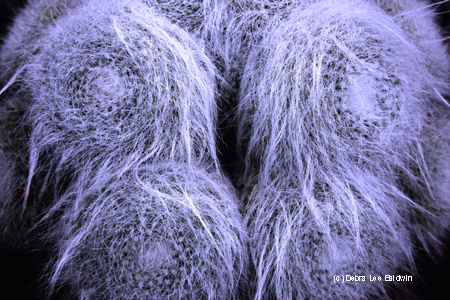 Rusty hinges groaned as Mordant pushed open the greenhouse door. Inside, the air was dank. What at first appeared to be frost on the window panes was actually sea salt. But when I saw the specimens arrayed on rocks, terraces and benches, I  murmured, "Wondrous things!"
"Quite a few sea-sand plants are furred," the professor told me. "The adaptation enables them to trap and ingest plankton."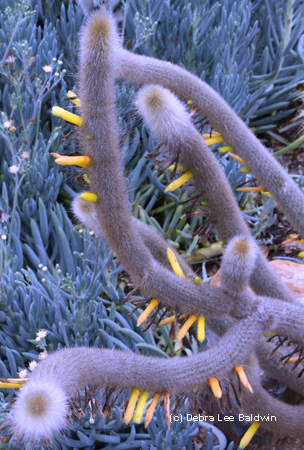 Alongside a colony of bearded orbs, an eel-like plant bristled with yellow, bullet-shaped blooms.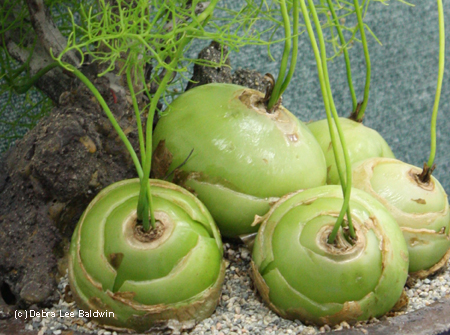 In the back of the greenhouse was an aquarium open to the sky. Of the onion-like orbs inside the tank, the professor said, "When dormant, they rise to the surface. In the open ocean, they can float for years before washing ashore."
"Are they green sea spheres?" I asked. "But I thought they were extinct. That is, if they ever existed."
"Yes. These are rarer—and more valuable—than ambergris."
Did this explain the bulging burlap sack that he had handed to the boatman? I regarded the professor's angular profile. Was it possible this hermit was wealthier than any Egyptian pharaoh? Had he ever married? Clearly, his current passion was his collection.
"But who would buy them, and for what purpose?" I asked.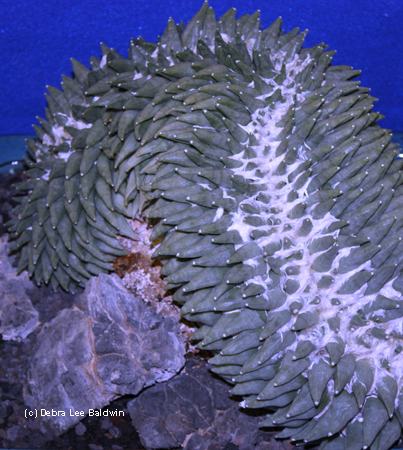 He squinted at a reptilian, multi-pointed specimen near me. "Be careful. That's a Pele plant."
I drew back. "Pay-lay?"
"Named for the mythical volcano goddess of Hawaii. The plant is bioluminescent when submerged. Out of water, it exudes a substance that burns the skin."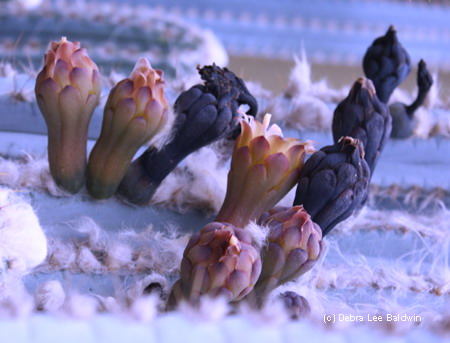 Other sea-sand flora in Mordant's collection were an astonishing azure blue with figlike fruit…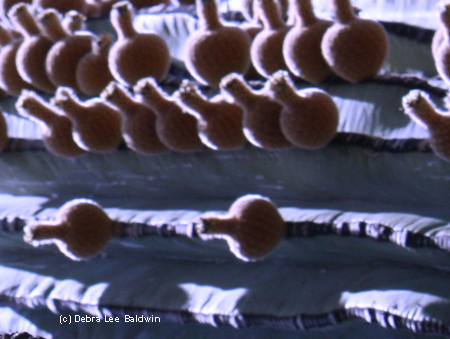 …had bladders that squirted a milt-like mix of water and seeds…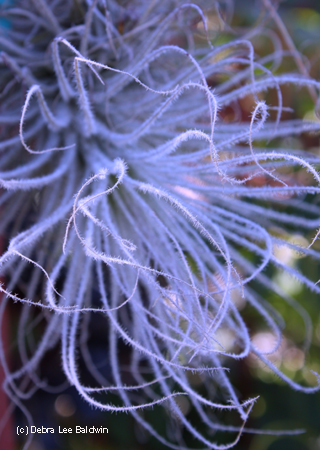 …or were as airy and delicate as jellyfish.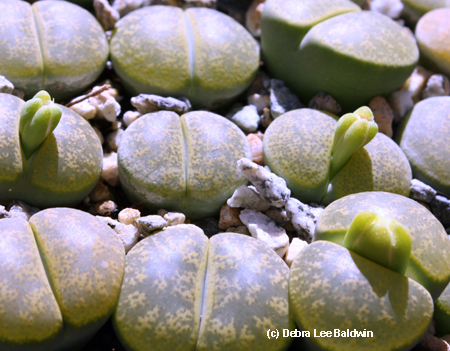 But by far the most abundant were what Mordant called blister plants. These resembled stones, but were turgid and water-filled.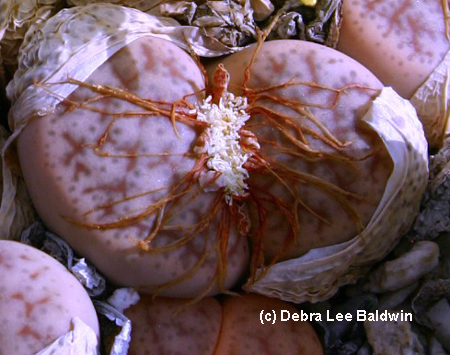 Of a pinkish blister plant the professor said, "What appear to be blood vessels are the remains of the inflorescence. This variety also sheds a papery skin as it grows."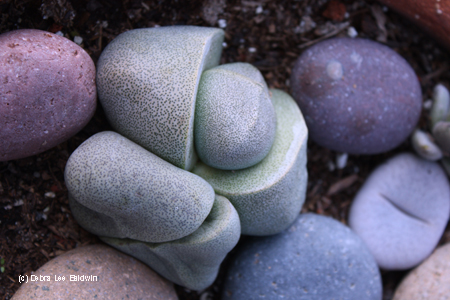 "These are the most common." He pointed to a handful of beach pebbles that on closer inspection seemed to be undergoing mitosis.
"What genus do blister plants belong to?"
He sighed. "Mordant," my dear, "Mordant."
********
I hope you enjoyed my Halloween spoof. For the names of the plants, which are primarily cacti and succulents from very dry climates, mouse over an image and the keyword will appear. — Debra
My goal is to share the beauty of waterwise, easy-care succulents in gardens, containers and landscapes via blog posts, newsletters, public speaking and workshops, photos, videos, merchandise, and social media (Facebook and Pinterest). My books: Designing with Succulents, Succulent Container Gardens, and Succulents Simplified.  www.debraleebaldwin.com