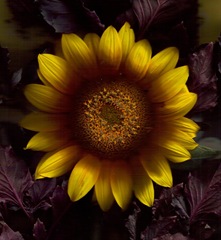 A reminder to all of you procrastinators (or for those of you are sitting on the sidelines) that the deadline for this month's Picture This Photo Contest is only a few days away. The theme is 'fall on a flatbed scanner'; Nan learned about this technique from Craig Cramer of Ellis Hollow who is our judge for this month.
To enter, post your selected photo on your own blog. Then visit the first of the month post on GGW, written by Nan, announcing the subject for the contest. Leave two links there: one directly to your photo and another to your post. This month's entry deadline is October 21, 2010 at 11:59pm EST.
For more information about this month's contest, click on Picture This Photo Contest for October 2010. And don't forget to check out the gallery of all of this month's images at GGW Picture This Entries October 2010. To see our past themes, visit GGW Picture This Photo Contest.