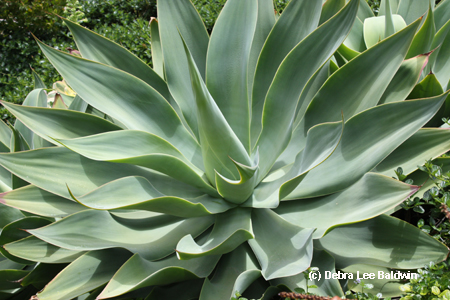 While on the Malibu Garden Tour, I hoped for high-end gardens that incorporated my specialty: succulents (plants with juicy leaves and stems).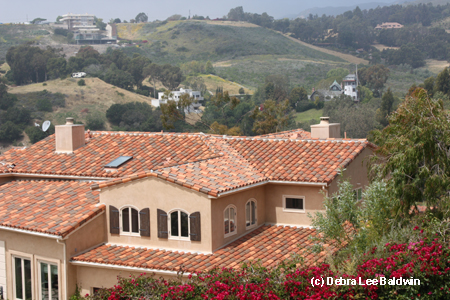 Homes in the hills of this tony enclave north of Los Angeles are huge, on multi-acre lots. My host had grown up in the area shown here, and recalled how neighbors helped Barbra Streisand protect her canyon home with sandbags when a creek flooded. Afterwards, she sent them all gift baskets of organic produce from her garden.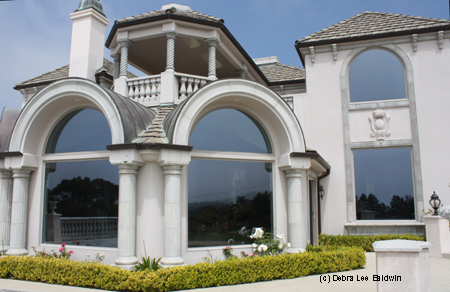 I liked the fanciful architecture of this estate, which has a coastline view. The garden was formal, with boxwood hedges, hundreds of rose bushes and broad expanses of lawn. Pretty, but not exactly waterwise.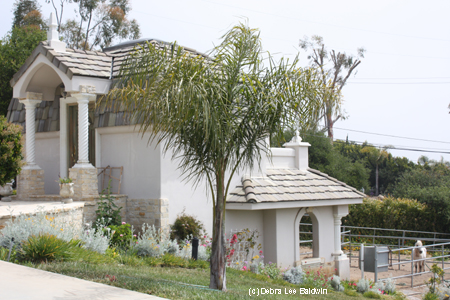 The best part, IMHO, was the stable/art studio.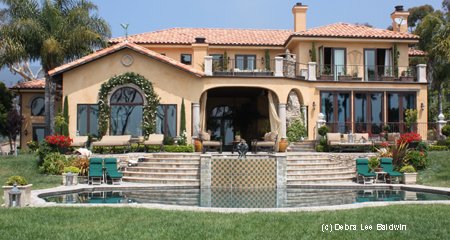 Chickens from the henhouse of this Italianate villa roamed the lawn. "They help fertilize it," the owner explained. We checked our shoes.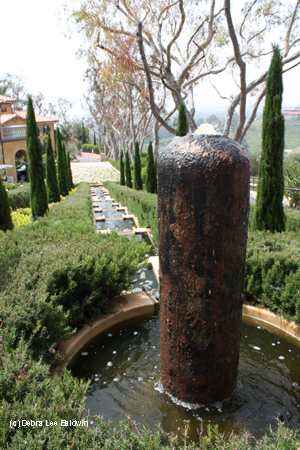 A goofy approach to going green:  A water softener tank repurposed as a fountain.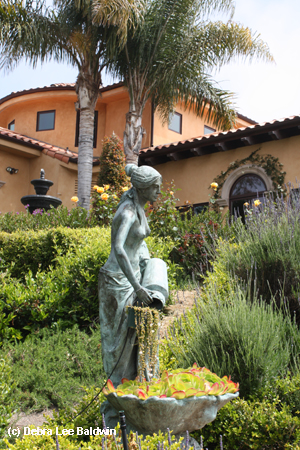 Ah, succulents at last! A classical statue pours string-of-pearls (Senecio rowleyanus) into a basin overflowing with aeoniums.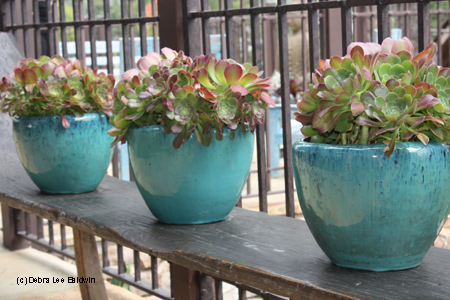 More aeoniums, at a home with a Balinese theme.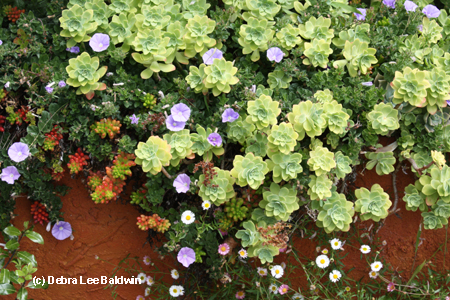 In the garden of Malibu landscape designer Laurel Stutsman, graptopetalums and Sedum rubrotinctum tumbled over a wall, along with convolvulus and dime-sized Santa Barbara daisies.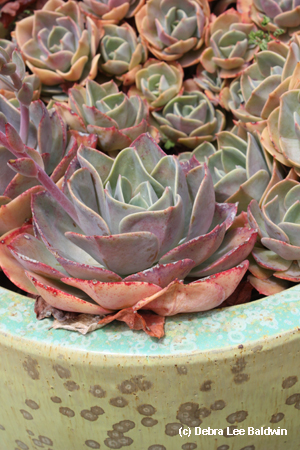 And echeverias crowded a yellow-and-turquoise glazed pot. Also in the Stutsman garden was the 5-foot-wide Agave attenuata shown in the first photo—the largest I'd yet to see anywhere.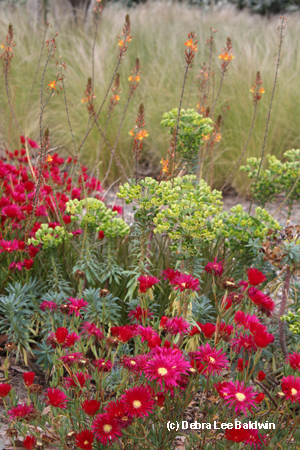 In garden designer Caroline Mitchell's low-water front yard were red-flowering iceplants, purple statice, Euphorbia rigida (with chartreuse flowers) and ornamental grasses.
I liked the Malibu Garden Center's signage and whimsical use of color.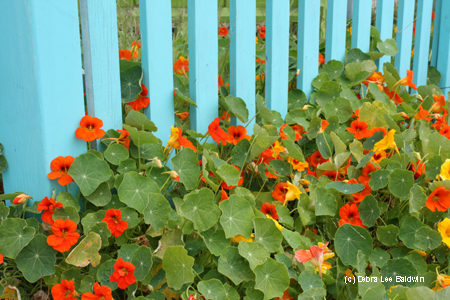 Nasturtiums grew up against a robin's-egg-blue fence.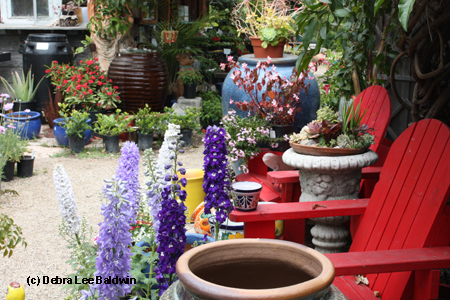 Red Adirondack chairs contrasted with purple delphinium spires.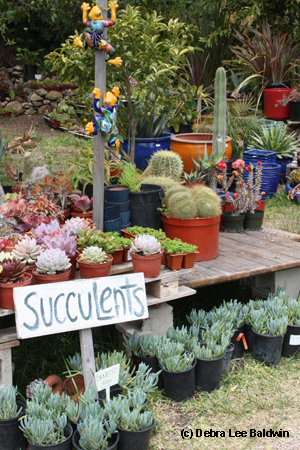 A nursery after my own heart.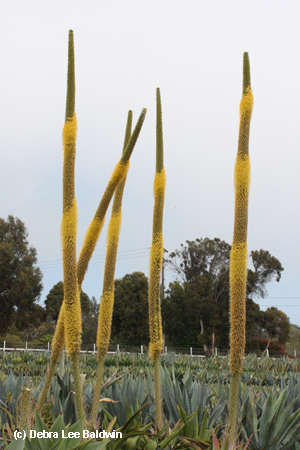 Flower spikes of Agave vilmoriniana towered above Pacific View Nursery's growing grounds in Malibu, adjacent to Pacific Coast Highway.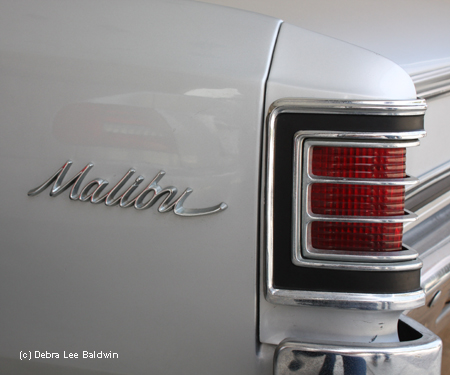 And I couldn't resist snapping this photo: In the multicar garage of one of the homes was a vintage Chevy Malibu.
My goal is to share the beauty of waterwise, easy-care succulents in gardens, containers and landscapes via blog posts, newsletters, public speaking and workshops, photos, videos, merchandise, and social media (Facebook and Pinterest). My books: Designing with Succulents, Succulent Container Gardens, and Succulents Simplified.  www.debraleebaldwin.com