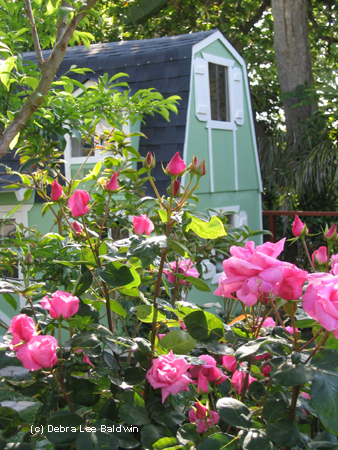 As a child growing up in Southern CA, I spent golden summer afternoons climbing avocado trees; furnishing a fortress walled with living bamboo; and lazing in a lawn glider as sprinklers splashed its plastic cover and library books ushered me to OZ.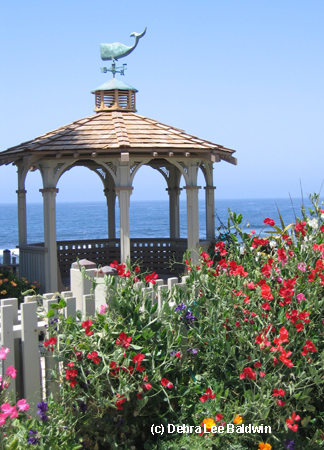 Decades later, as a scout for newspapers and magazines, I occasionally encountered some homeowner's garden retreat. Often I'd want to linger and share the fantasy. Other times, I was merely bemused. Here, for your entertainment—and perhaps inspiration—are some of the most memorable.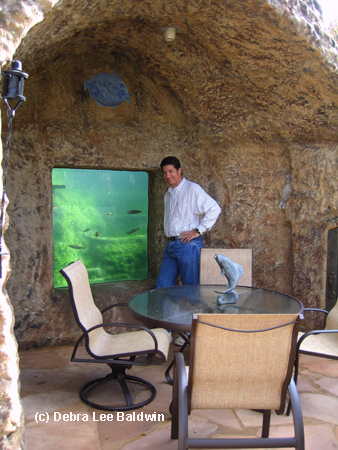 This garden grotto shelters a 2,500-gallon aquarium for golden trout from high-Sierra streams.  The water temperature is kept just above freezing in winter. Fish come to the window to stare back at their owner, who, at the time this photo was taken, happily told me two had spawned.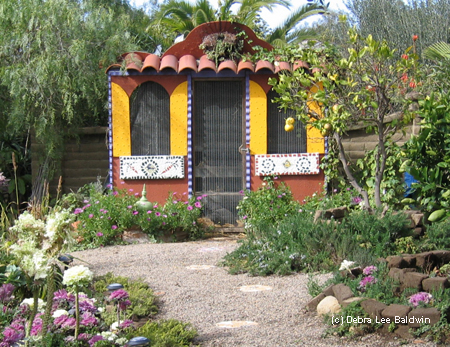 This is not a playhouse unless you're a chicken. Rather, it's a source of Spanish omelettes: a hen hacienda behind a house in Rancho Santa Fe.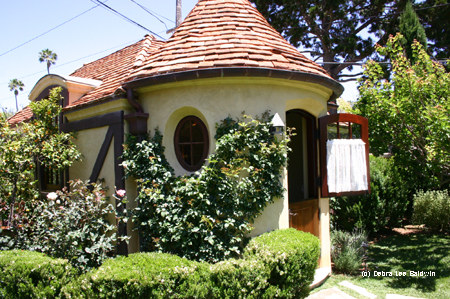 I spotted this hobbitlike structure on a La Jolla garden tour. Want to see inside?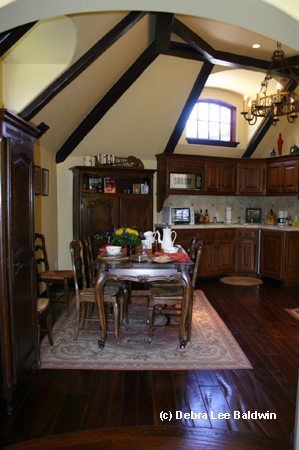 I like the ceiling, the glossy hardwood floors, the kitchen nook, and, well, everything about it. I suspect it's as much guest house for grownups as playhouse for kids.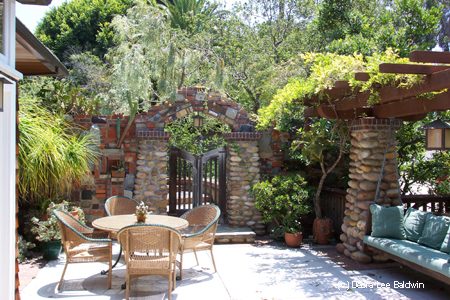 The cushioned swing on the right, beneath hefty beams, is what attracts me; I don't think the table and chairs in full sun are inviting. But I do love those stone pillars and entry.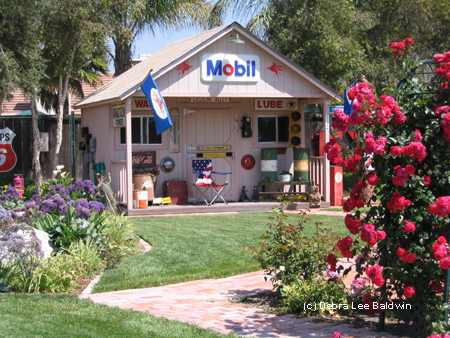 I was certain the publications I scouted for wouldn't want a gas station-themed shed, so I took only one photo and didn't get the owner's name—which I've since regretted.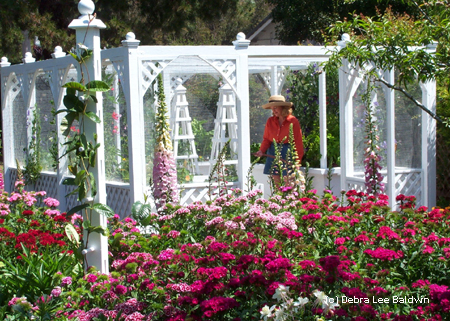 This is how my friend Laurie Connable's potager looked the day it was photographed for a Better Homes & Gardens publication. Foxgloves and dianthus bloom in the foreground.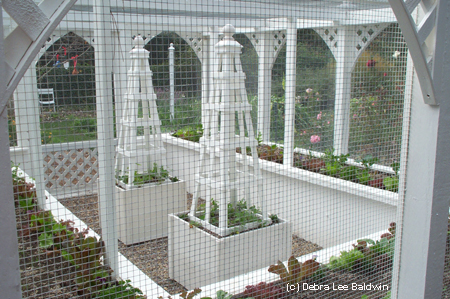 Wire mesh keeps bunnies at bay.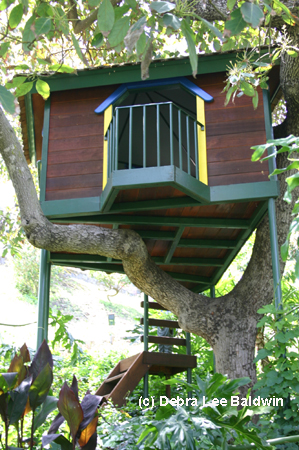 The great thing about avocado trees is that many have steplike limbs and plenty of open space beneath a tentlike canopy. Not only is this avocado overpruned, the "tree house" is really atop poles. Though doubtless pricey and earthquake-proof, it's a grown-up's idea of what a kid would want.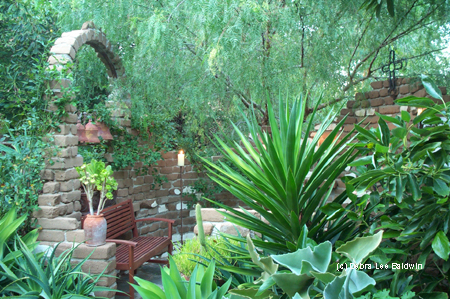 Discarded adobe bricks piled in an Escondido backyard were used to construct the "ruins" of an adobe chapel. At dusk, candles impart a magical ambience.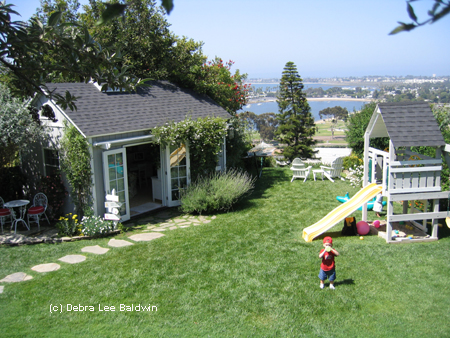 And how's this for a home office? The structure on the left is pretty cool, too, ha.
Author Debra Prinzing, in her award-winning "Stylish Sheds and Elegant Hideaways: Big Ideas for Small Backyard Destinations" explores the subject via appealing photos and a variety of well-chosen examples. She includes this nostalgia-enducing quote:
"I'd give all the wealth that years have piled
The slow result of life's decay
To be once more a little child
For one bright summer day."
— from Solitude by Lewis Carroll