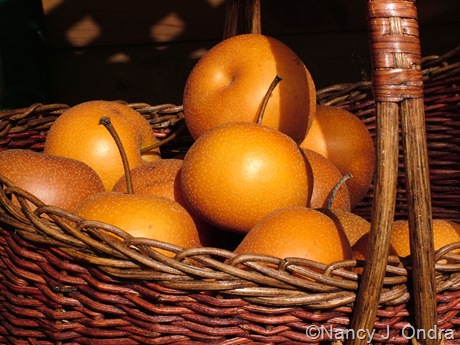 The deadline is quickly approaching for this month's Picture This contest. The theme is "Autumn Harvest," judged by photographer Charles Mann. There aren't many entries yet, so if you've been reluctant to submit an image because of the stiff competition in previous months, this might be a good time for you to take a chance.
It's easy to enter: post your chosen photo on your own blog, then visit Fran's first-of-the-month announcement post (Picture This Photo Contest for September 2010) and leave us two links: one to your post and one directly to your photo. The deadline for entries is 11:59 PM Eastern time on Tuesday, September 21, 2010.
You'll find more details about this month's contest at Picture This Photo Contest for September 2010. And don't forget to check out the gallery of all of this month's images at GGW Picture This Entries September 2010. To see our past themes, visit GGW Picture This Photo Contest.