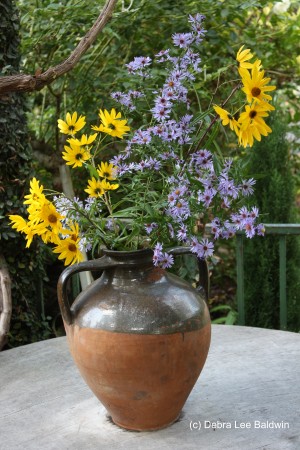 I hadn't been to Lani Freymiller's garden for nearly a decade—not since I covered homes, gardens, architecture and interior design for the San Diego Union-Tribune. Would it be as incredible as I remembered? So few gardens stand the test of time. The occasion was a visit from Bay Area designer Rebecca Sweet, and we weren't disappointed. If anything, Lani's garden was better than ever.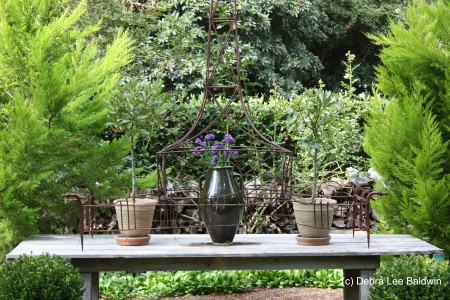 Like all great gardens, Lani's has a distinctive style—a rustic simplicity reminiscent of Provence. We visited in late autumn, and to compensate for a lack of floral color in the garden, Lani—an artist—emphasized the garden's brilliant chartreuse foliage, and contrasted it with purple asters and yellow sunflowers.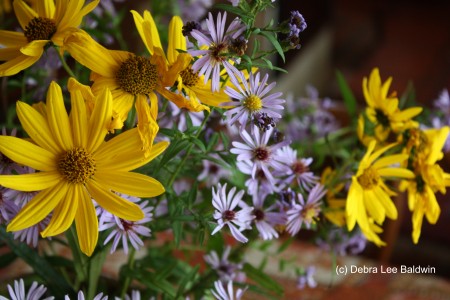 Before she retired from teaching grade school, Lani had her students read the book, Linnea in Monet's Garden. At the end of the school year, they were rewarded with a day in her garden. Let's do the math: If Lani averaged 30 students a year multiplied by 40 years, that's 1,200 children who gained an appreciation for gardening, thanks to her. Many, now adults, come back and visit. Several have been married in her garden.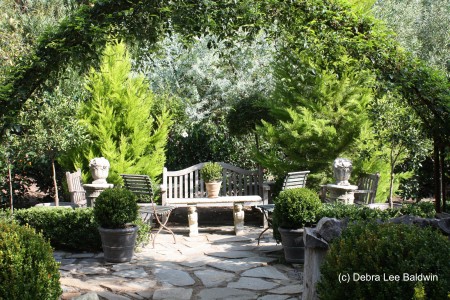 Sitting areas like this create destinations, inviting visitors to explore the garden.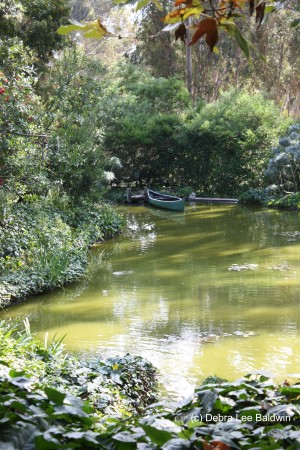 There's even a pond, reminiscent of Giverny. Notice how the rowboat is perfectly placed, as though in a painting.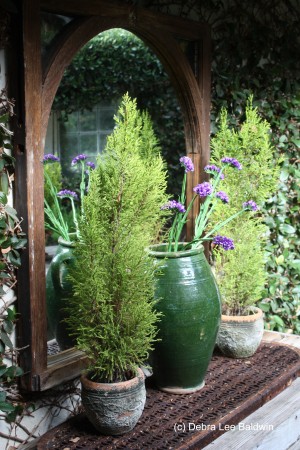 Wonderful vignettes use salvaged and repurposed items.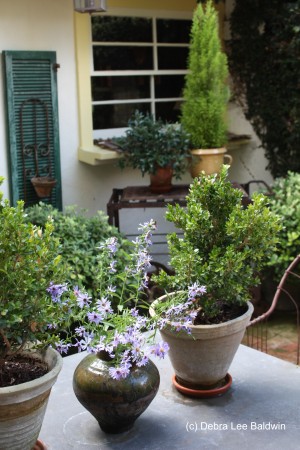 Like sparklers, asters enlivened outdoor tabletops that day.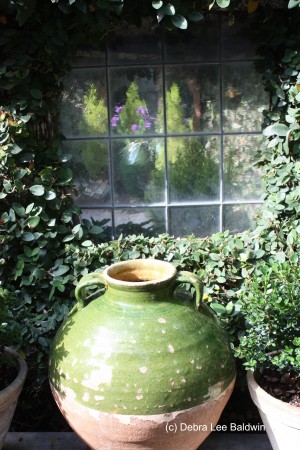 Look through the windowpanes. Doesn't the view of a second vase with purple flowers, flanked by bright green foliage, suggest an Impressionist painting?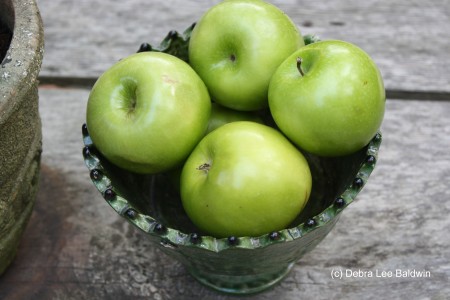 Lani used Granny Smith apples to repeat a thematic color in her garden and to lend contrasting shapes. So simple.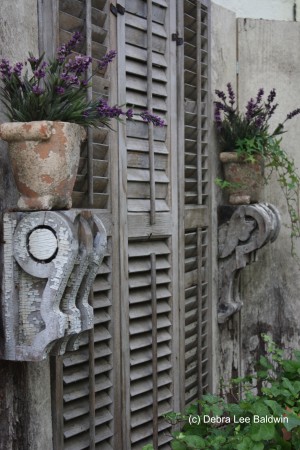 Old corbels and shutters are focal points and backdrops for tucked-away areas.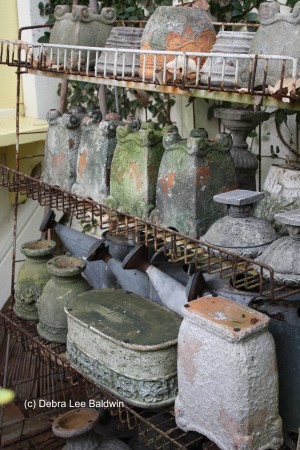 Even the way she stores her pots is artistic.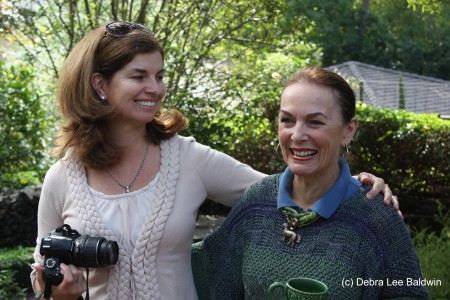 Two lovely ladies, both passionate gardeners: Rebecca and  Lani.