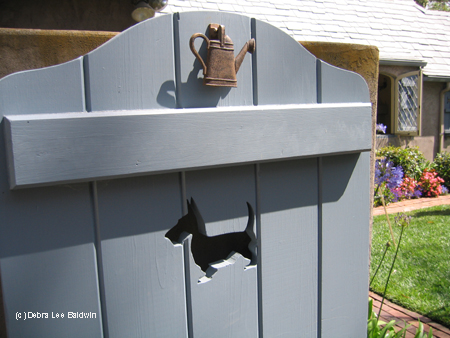 The door has swung open on a new decade, so I've decided to swing open some garden gates. See if you don't agree that each gate hints at the garden beyond and the owner's personality and style.
My dog's silhouette is similar to that of a Scottie, so I'm starting with a gate I wish were mine. I like its color and watering-can door knocker, too.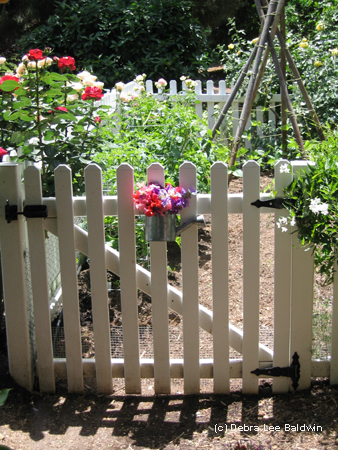 This fence surrounds a vegetable garden. Can you tell the owner also enjoys growing and arranging flowers?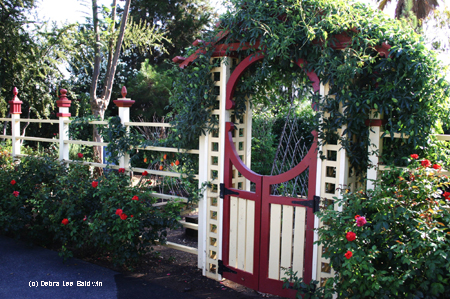 Bienvenue to the potager of a French chef who loves to entertain. The fact that each fence post has a different finial hints that Monsieur Grumel doesn't take himself too seriously.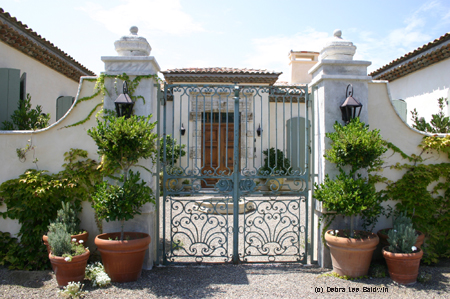 And speaking of France, this gate leads into the courtyard of a French-style villa in Rancho Santa Fe. The gate suits the architecture, and light-colored gravel behind the ironwork makes the pattern stand out. From here, you can see and smell a field of lavender.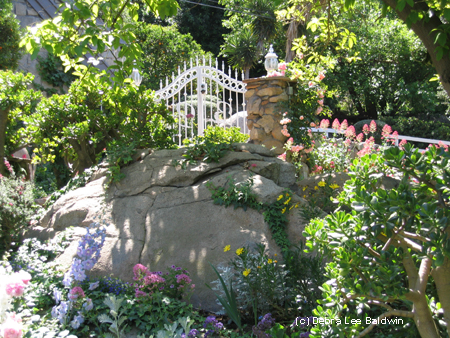 The white gate compliments the roses and other perennials that my friends Bill and Pat Allen enjoy growing. Their initials are in the gate's wrought iron, and their home, a gabled stone cottage, looks like it belongs in a fairy tale.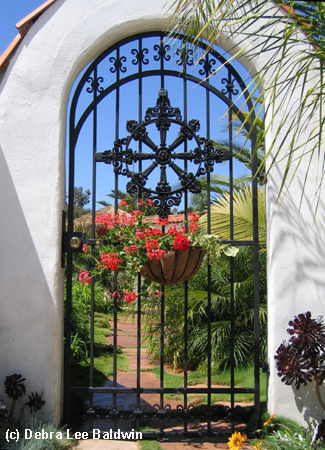 Elaborate wrought iron and bright red geraniums are in keeping with the thick walls, white plaster and terracotta tiles typical of Spanish-style architecture. Doesn't this gate make you want to explore the sundrenched garden beyond?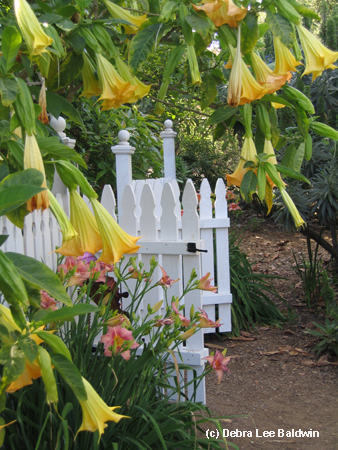 This gate, sheltered by an angel's trumpet tree (brugmansia) is in my neighbor, Cindy Payne's, yard. Beyond the gate is her daughter's garden and playhouse…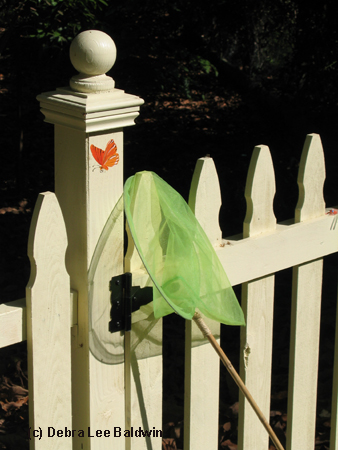 …Cindy's sister, professional artist Julia C.R. Gray, painted a butterfly on the post. A butterfly net adds whimsy.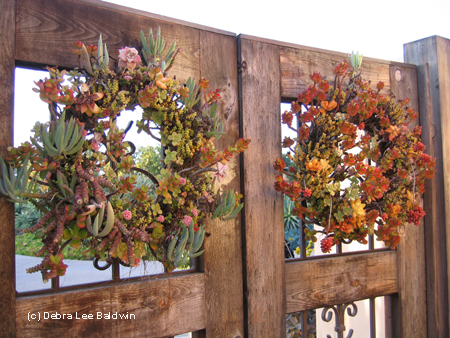 This gate—or rather the wreaths—appear in my books, Designing with Succulents and Succulent Container Gardens.  Succulents tolerate growing conditions that would fry most plants.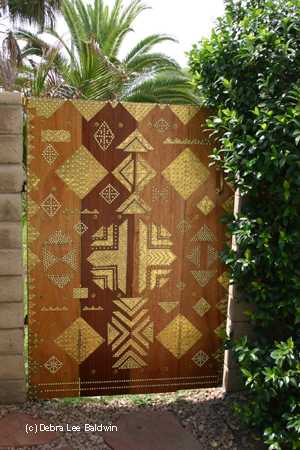 A gate here in Escondido, CA, leads into the tropical garden of palm collector Jeff Yaeger. Jeff ornamented the gate with round-head brass nails and sheets of brass cut to size.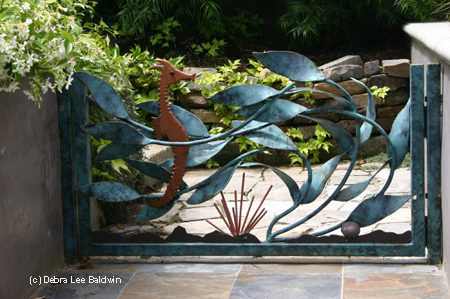 No surprise that this San Diego garden has an ocean view and the owner collects sea-themed items.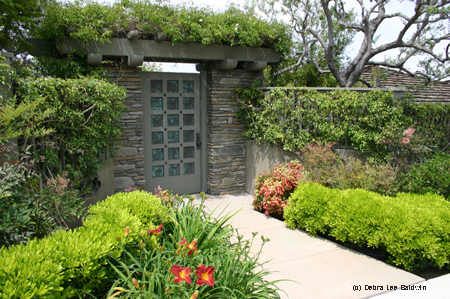 Before there was a gate and wall, the house, on a downward slope, was exposed to passersby and a busy street…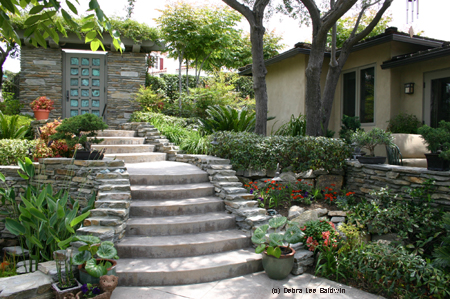 …And here is how the same gate looks from the home's front door. Now the terraced garden is completely private.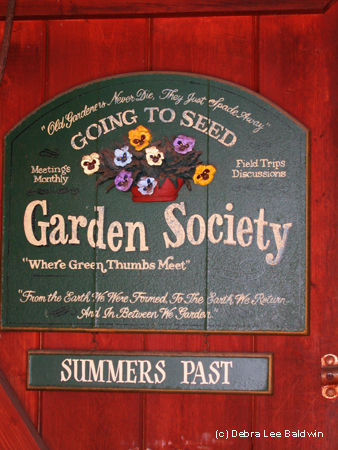 Summers Past Farms, east of San Diego, is a great destination for gardeners and families. The sign on the gate shows owner Sheryl Lozier's sense of humor.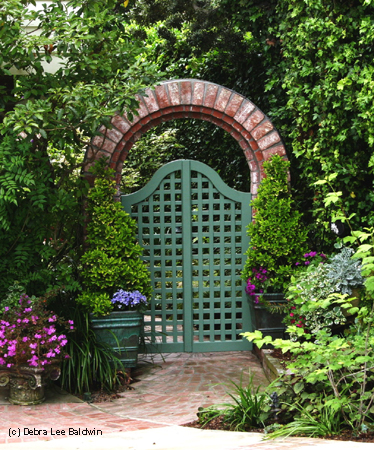 Last but not least, a gate by Ingrid Rose, once one of San Diego's most brilliant garden designers. This blog post is dedicated to her memory.