Note from Fran: We're thrilled to welcome a new Guest Contributor to GGW, Chris Woods. Over the course of his twenty year tenure at Chanticleer, Chris transformed what was one a private estate garden into an exuberant, knock your socks off  public pleasure garden. After stints as Executive Director of  Mendicino Coast Botanical Garden,  Van Dusen Botanical Garden, Ojai Valley Land Conservancy and Santa Barbara Conservancy, Chris has branched out on his own and as usual, is wearing several hats; plant conservation being one of them. You can learn more about Chris on his website.

Pause, if you will, to think about the world's plants. It is estimated that one-third of plants on this planet are now endangered. From the teak trees of Myanmar to the Manzanita of California, plants are being eliminated due to rapacious greed, human over-population and consequent loss of habitat.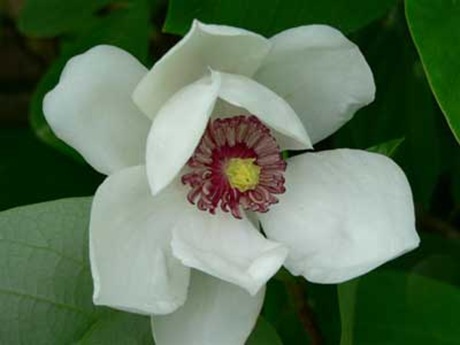 For example, out of a global total of 245 species of Magnolia, 131 are in danger of extinction. Magnolia wilsonii, sometimes grown in gardens for its beautiful white and fragrant flowers, grows in forests in Sichuan,Yunnan and western Guizhou, China. These forest are being cleared and the bark of the tree is often removed to make a medicinal extract. It will soon disappear in the wild.
One of my favorite trees growing in Santa Barbara, California, is the Dragon Tree (Dracaena draco ). It is listed as critically endangered in its native habitat of the canary Islands, Cape Verde Islands, Madeira and Morocco.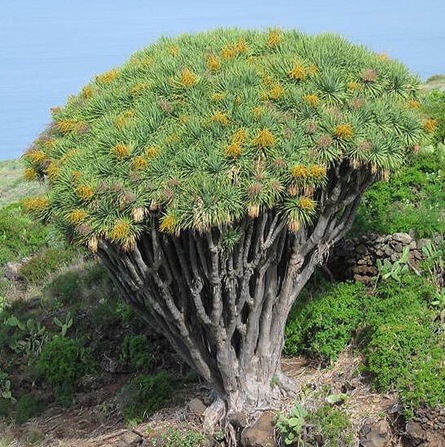 The list goes on. One in five of the world's oak species are threatened with extinction in the wild; mahogany barely exists in its native habitat, and let's not even talk about the flora of Madagascar or Mexico.
However distressing and eventually dangerous this is for all life, there are glimmers of hope.
A new initiative by Botanic Gardens Conservation International (BGCI) is helping stem the tide of plant loss. Plants for the Planet is a new online campaign to raise the profile of plants in the biodiversity debate and demonstrate popular support for plant conservation.
BGCI wants to show world leaders that people care about and recognize the fundamental importance of plants. BGCI will use the campaign to persuade governments to adopt a strong Global Strategy for Plant Conservation for the coming decade. Politicians, prominent figures from conservation and many members of the public have already joined the campaign.
Sara Oldfield, Secretary General of BGCI, said: "If we don't take this opportunity then we could lose our best hope for finding a cure for cancer, the next miracle diet or a plant with drought-defying qualities that could save hundreds of millions of people from starvation. The Global Strategy for Plant Conservation needs to be strongly endorsed and implemented. "
In the 2010, the UN Year of Biodiversity, governments will gather in Nagoya, Japan for a meeting of the Convention on Biological Diversity (CBD) where they will be asked to ratify the Global Strategy for Plant Conservation. The strategy includes 16 targets to be met by 2020 that have been developed to address the greatest challenges facing plant species, including climate change and the global trade in endangered species.
It's not all bad news.