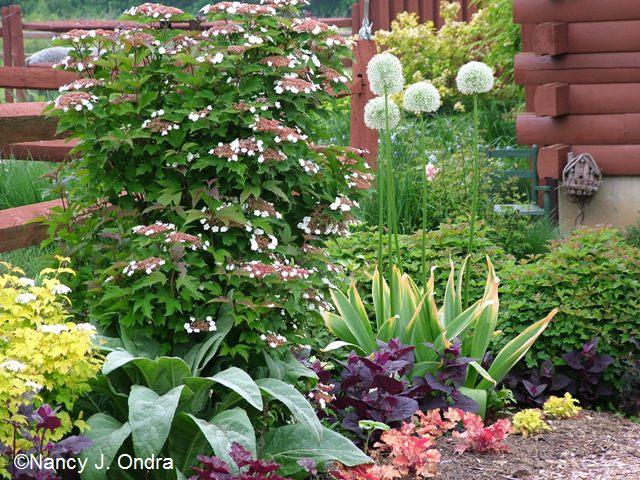 Many thanks to those of you who peeled yourselves away from your garden to take part in this month's Design Workshop. You've shared some great posts with how-to tips and inspiring ideas, just in time for those of us planning our fall bulb orders. Now, let's get on to the links:
Garden Bloggers' Design Workshop: Designing with Bulbs (Nan at Gardening Gone Wild): Kick-off post for this month's topic. 
Beyond Daffodils and Tulips: Seven Minor Bulbs to Plant for Spring (HG at Heirloom Gardener): Looking to expand your bulb horizons beyond daffodils and tulips? HG shares seven of her out-of-the-ordinary favorites to get you started. She also offers ideas for making the most of tulips (How to Plant Tulips throughout Your Garden: along Pathways, in Mixed Borders, under Trees, and in Raised Beds), as a follow-up to What I've Learned about Growing Tulips in New Jersey: Protecting from Squirrels and Deer, Planting in Clay Soil, and Creating Colorful Combinations.
Gardening with Bulbs – A Simple Spring Border (healingmagichands at The Havens): Can bulbs be addictive? Oh my, yes – but in a good way, of course. Check out the cool labyrinth that fellow bulb lover Ellie is outlining with daffodils, as well as the rose garden that showcases some of her favorite miniature daffodils and species tulips.
Caladium Bulbs for Florida Summer Color (Meems at Hoe & Shovel): Color abounds in Meems' shady summer garden, thanks to a glorious abundance of caladiums. Her post highlights some of her favorites, as closeups and in some lovely combinations too.
GBDW – Bulbs (Veep at Veg Plotting): It started with a few sacks of daffodils. Thousands of bulbs later, Veep has gone beyond the usual single-season extravaganza to making them an integral part of her entire garden for the entire year (weather permitting, of course). Check out this post to learn about a few of her favorites, then follow her links to see some other posts she's written about one of her favorite plant groups.
Garden Bloggers Design Workshop – Bulbs (Particularly Early Ones) (Craig at Ellis Hollow): When your goal is to extend the bloom season as long as possible, bulbs are a must-have. Craig shares some of his extra-early risers for getting a jump start on the growing season, as well as a few later-blooming beauties and a plug for The Bulb Project: a must-see for gardeners looking for even more design ideas and inspiration for incorporating bulbs in their yard and gardens. (That's also the place to go to learn the secret to creating Craig's gorgeous Bloom Day collages.)