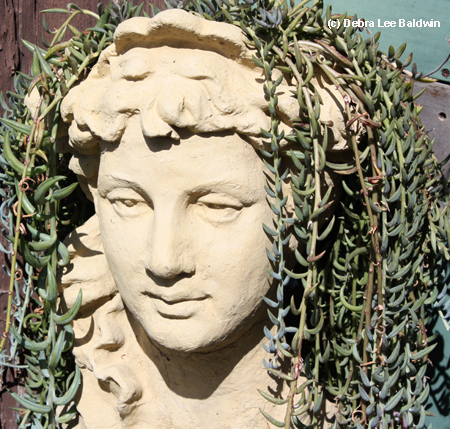 Face pots straddle the line between whimsy and kitsch. I photographed these while working on my last book, Succulent Container Gardens. Two made it into it.  So what do you think? Any of these that you would want in your own garden…or that you particularly like or dislike?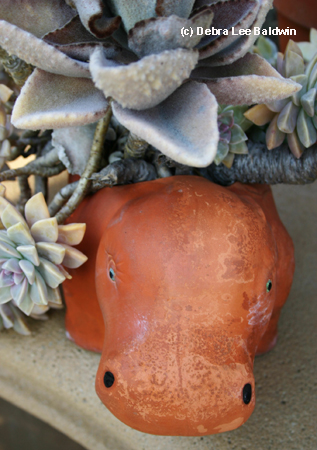 A hippo's headress is Kalanchoe beharensis 'Fang' and graptopetalums.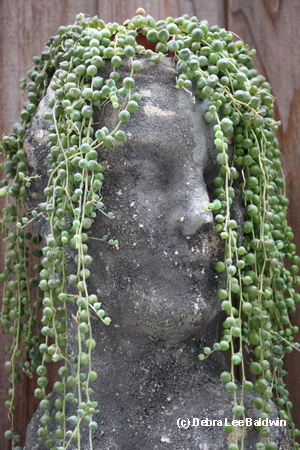 String of pearls (Senecio rowleyanus) makes great hair.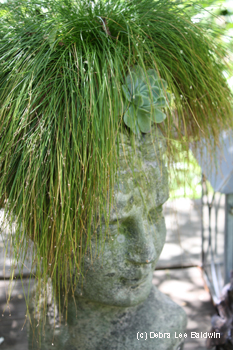 As does this ornamental grass. I think the blue echeveria adds a certain something, don't you?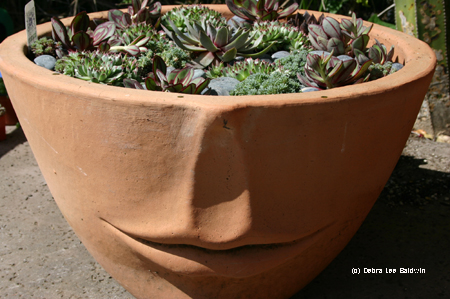 This face pot has a bonnet of echeverias, sempervivums and sedums…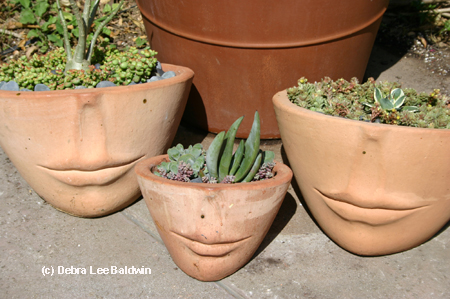 …as does the rest of the family.
He looks mad, but I love his red haworthia hat.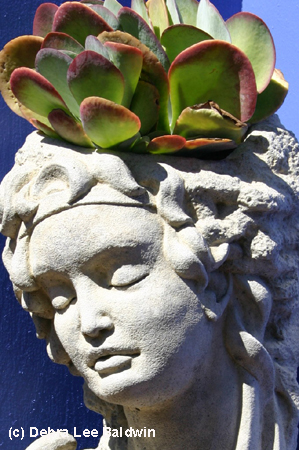 Her flapjack chapeau is very comme il faut.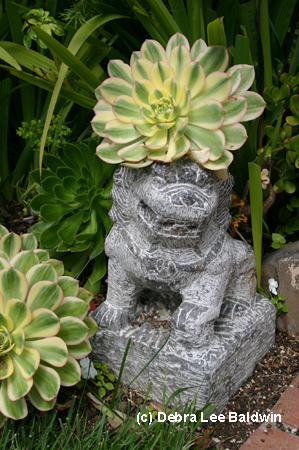 This dog (lion?) looks tickled pink to wear a 'Sunburst' aeonium.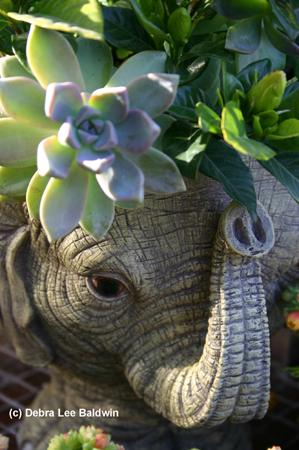 Have we crossed the line of good taste yet? Wait…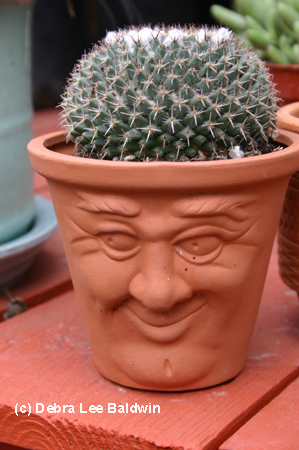 Isn't this pot head planted with the wrong thing?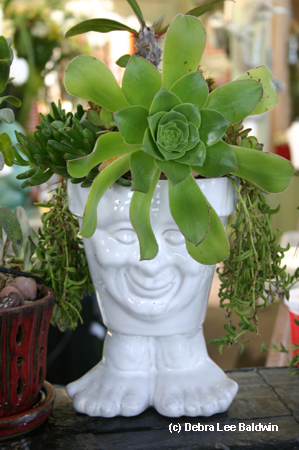 Another from the same collection.
And four more, plus a pair of snails.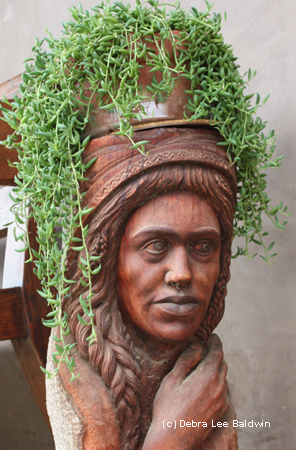 If you have a face pot, do check its nose for cobwebs.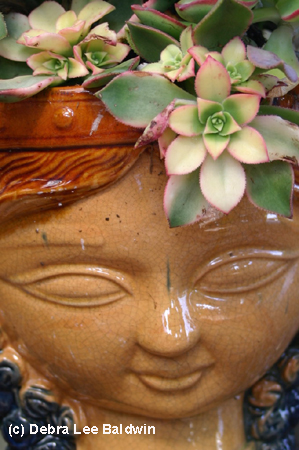 Here's one that made it into the book. She's wearing an Aeonium 'Kiwi' rosette.  Can you guess which other made the cut?
Are there any face pots in your own garden? What do you have growing in them?
My goal is to share the beauty of waterwise, easy-care succulents in gardens, containers and landscapes via blog posts, newsletters, public speaking and workshops, photos, videos, merchandise, and social media (Facebook and Pinterest). My books: Designing with Succulents, Succulent Container Gardens, and Succulents Simplified.  www.debraleebaldwin.com