Today is my birthday. Unexpectedly, I am celebrating it in Philadelphia. Allowing myself to sink into the beauty of nature and the season of harvest is one of many reasons that I'm extremely grateful on this 1st day of November.
In a city known for its horticultural prowess, there is one block in particular, though, that takes the award for the most innovative and outstanding fall vignettes: It is the 1700 block of Rittenhouse Street.
What used to be a rush-through street used for its two parking lots has been taken over by the imagination of a few owners who have created a plethora of lush and eye-catching displays seasonally. This tiny block is a perfect example of how some effort and ingenuity can transform a nondescript urban area into one that awakens your senses, brings a smile to your face, and has you 'oohing' and 'aahing'.
Each time I've walked up and down the street over the past week, I feel as if I'm entering a world of celebration: from every angle, there is an abundance of beauty and gratitude reflected in the plantings and designs.
With only 2 small window boxes, the owner of this home (photo below) created a front of the house display with straw, pumpkins, stalks of corn, and edibles in containers. It is joyful, fun, simple to do, and moderately priced.
I couldn't resist adding in a few fall container plantings as we leave Rittenhouse Street and cross over to Rittenhouse Square. Their colors, shapes, and abundance are the epitome of celebration, joy, and harvest.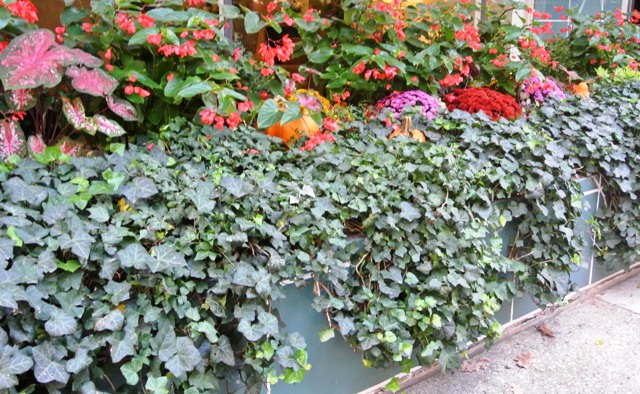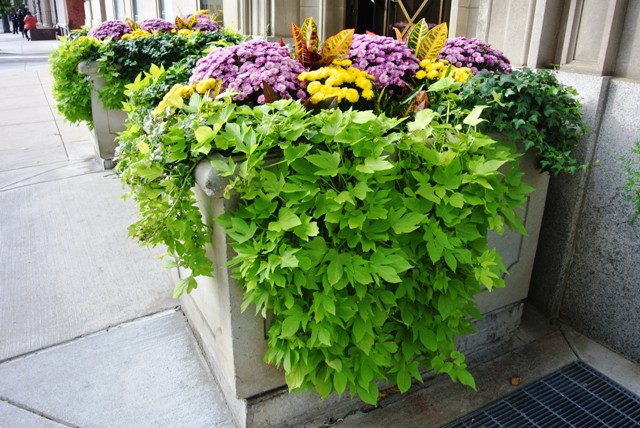 And guess what? In celebration of my birthday, I've decided to give away some fantastic gifts.
The first 25 people who purchase a paperback copy of the updated 10th Anniversary Edition of my book,  Digging Deep: Unearthing Your Creative Roots Through Gardening,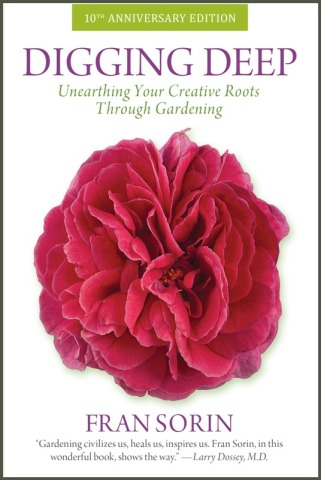 will win a 3 pack of your choice of the Authentic Haven Brand Natural Brew valued at $12.95. (http://www.authentichavenbrand.com).
(Photo Credit: Derk DeWit)
This is a product I love and use in my gardens…..created by my friend and colleague, Annie Haven.
All you have to do to enter is send your proof of purchase from Amazon for Digging Deep to fran.sorin@gmail.com and I'll let you know if you're one of the lucky 25 winners. To buy Digging Deep, click on here.