I have wonderful news! I'm very pleased to announce my in-depth online class: Stunning Succulent Arrangements.  It's available through Craftsy, a Denver-based company that offers a fresh, high-quality approach to online learning. Craftsy began in 2011, and their success has been phenomenal, doubtless due to their dedication to quality. Craftsy spends upward of $15,000 to develop and film each class. To create Stunning Succulent Arrangements, a five-person Craftsy crew came to my home and turned my family room into a film studio. But before I continue to extoll Craftsy's virtues, more good news: Here's a special link for a $10 discount off the regular enrollment of $39.99 (otherwise known as $40).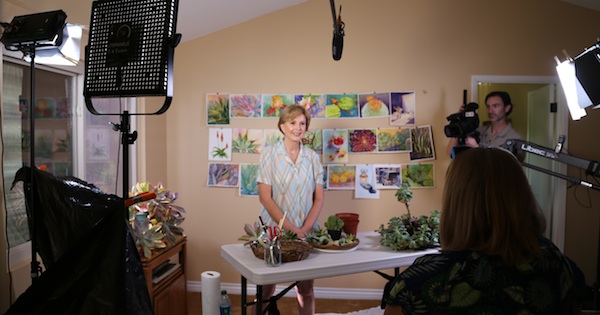 Craftsy has invested more than $5 million in technologies intended to mimic the live classroom experience. For example, a single-click, 30-second repeat feature allows students to back up and catch any bits they might have missed in a fast-moving video.In Stunning Succulent Arrangements, I give in-depth instruction on how to make container gardens, terrariums, bouquets and wreaths using a palette of living plants. I start by introducing a variety of succulents and explaining how their ability to store water enables uses not possible with other plants. You'll also discover how to pair plants with pots, and how even single-plant containers can be conversation-starters!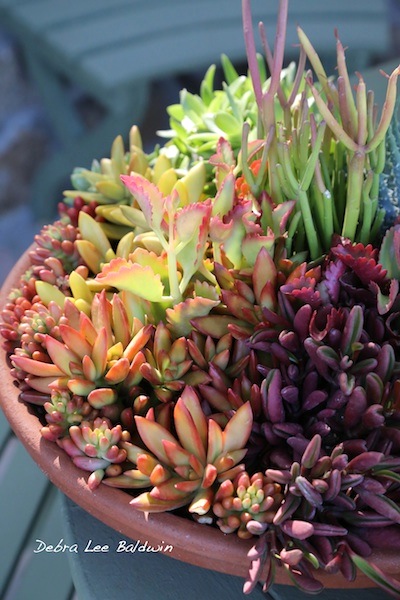 Amazingly, succulents come in every color, including purple, blue and orange. In our second lesson's color-wheel composition, we delve into the textures and shapes of succulents, and how it's possible to intensify the colors of certain varieties. For example, aloes and jades turn vivid shades of yellow, red and orange when "well-stressed."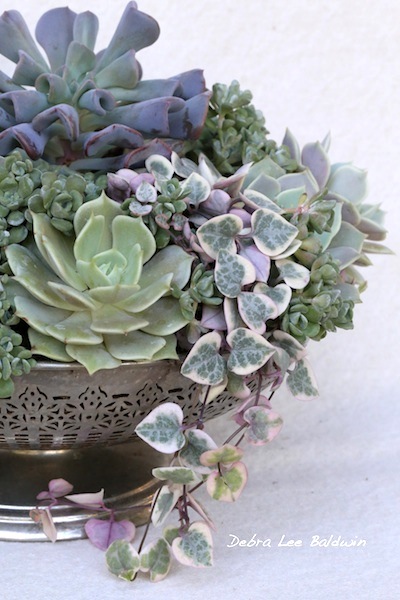 Next is a floral-style arrangement we'll plant in a repurposed, thrift-shop treasure. As I demonstrate the little-known technique of mounding, you'll discover how this simple method makes a big difference. I'll also show you an upscale floral-style succulent garden in a basic terracotta pot.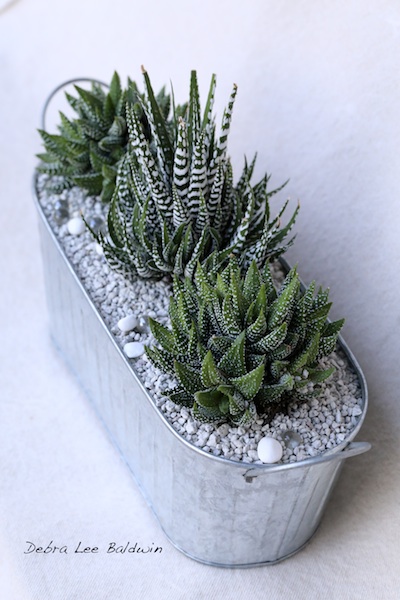 Most succulents are light-lovers, but a surprising number prefer bright shade and do well as windowsill plants. Among these are striped zebra plants (haworthias) and kalanchoes that bloom in every warm hue. As I explain how to select and care for your indoor, low-light lovelies, we'll make a dish garden perfect for an office, apartment or shady garden alcove.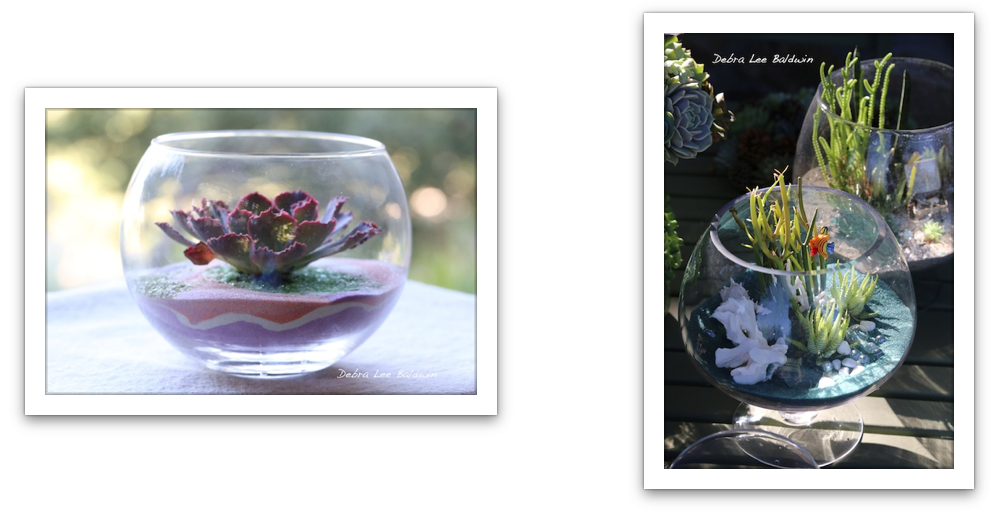 Airy gardens-within-glass make intriguing gifts and special-occasion centerpieces. Such terrariums seem ephemeral but can be surprisingly long-lasting. In this lesson, you'll learn why succulents are better than other plants for non-draining containers, and view design ideas and accessories. We'll also make one of my favorite projects: a terrarium with an undersea theme.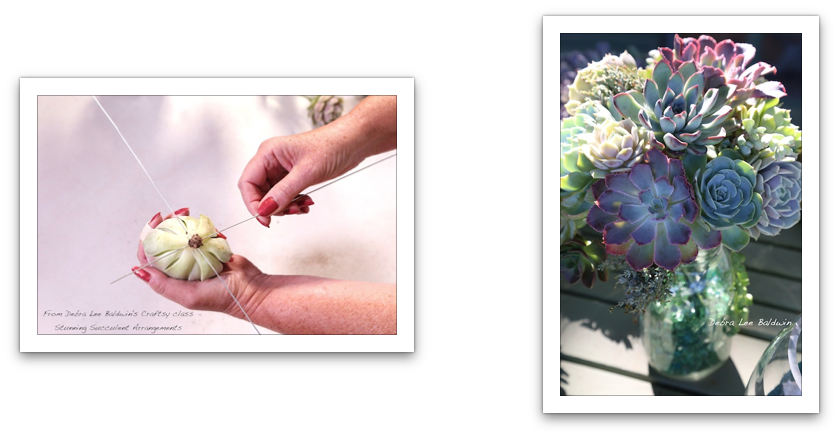 Rosette succulents such as echeverias lack stems, but that's easily remedied. I show a simple technique for creating faux stems using floral wire and tape, enabling you to design lovely and unusual bouquets. You might wire a few rosettes for a chic hostess gift, or showcase the plants' remarkable, rose-like forms in an over-the-top bridal bouquet.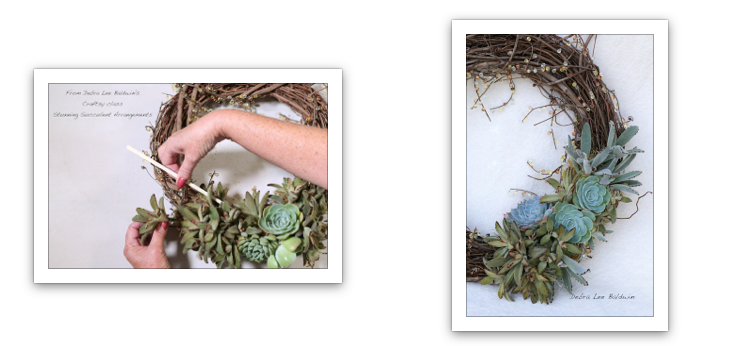 In the final lesson, we create living wreaths suitable for any season or decor. Included are a traditional succulent wreath and an updated alternative — a grapevine wreath with glued moss and succulents. Surprisingly, cuttings root right through glue. I also give tips for care and placement.
So…do you have a patio, balcony, windowsill or entryway to enhance, or an event or gift-giving occasion coming up? I promise that Stunning Succulent Arrangements will give you confidence to use the plants in eye-catching, innovative ways that perfectly express your personal style. I'm excited to share the wonderful world of succulents with you!
Here's a special link for a $10 discount off the regular enrollment of $39.99