Fall color in San Francisco ? It's true – just go to Golden Gate Park and take a walk in the Botanical Garden.
The color doesn't really start to show until late November or December, and nobody is going to mistake it for new England, but colorful fall foliage is possible, not just in California but even San Francisco.
There are a lots of plant choices for autumn color in California inland from the moderate coastal zone. Where temperatures get hot in the summer, so that trees buildup sugar in their leaves and where fall brings cold weather, there are plenty of choices for fall color. But in San Francisco, not so much.
Perhaps the most reliable tree for good yellow is Ginkgo biloba, which can be found in the garden dominating the pathway by the Bamboo Pond past the Temperate Asia section.
A tree that I did not expect have fall color is the Copper Beech tree, Fagus sylvatica 'Atropunicea'.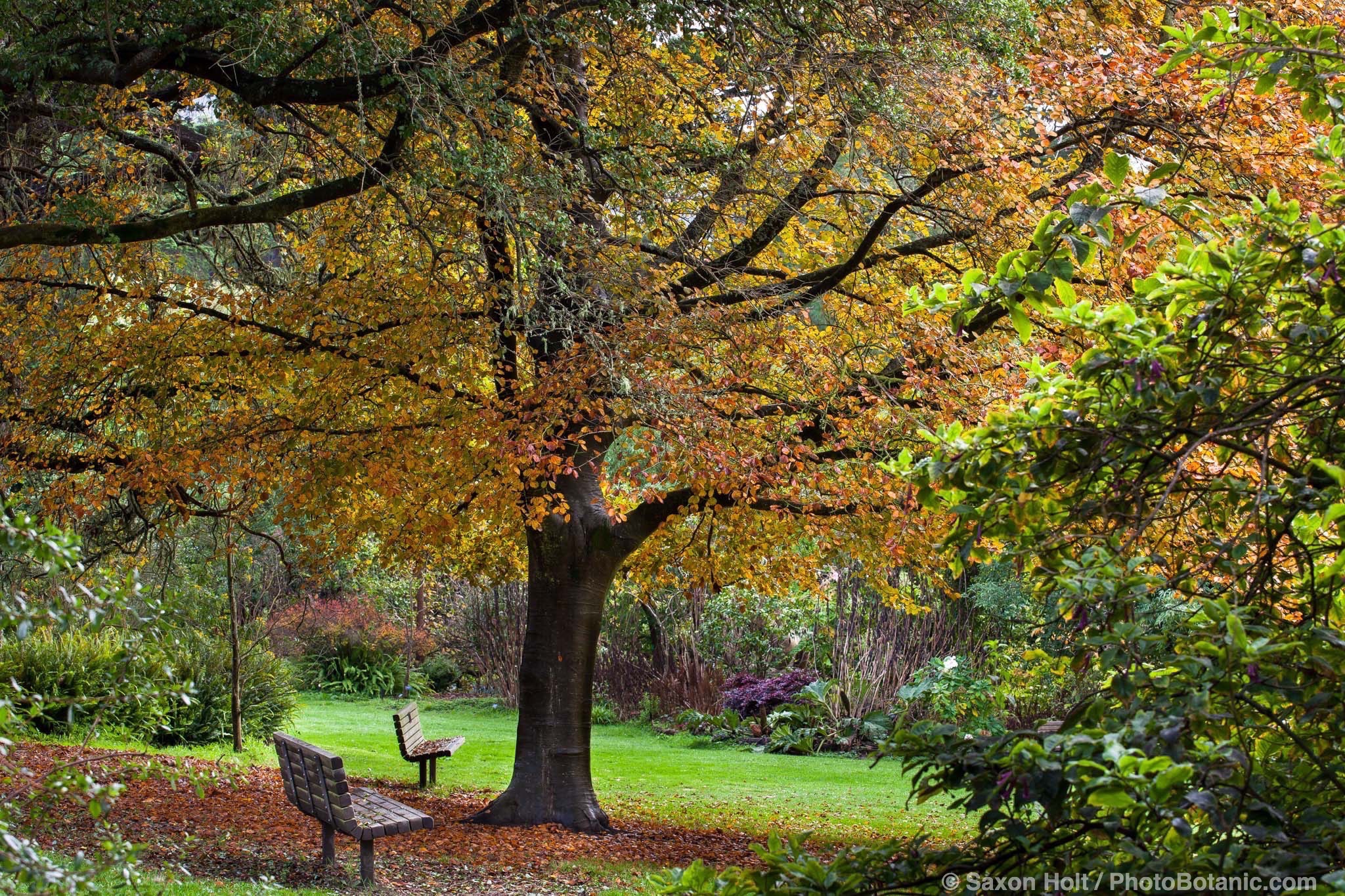 The orange tones were deeper on this rainy day when I was in the garden. For you photographers, colors are usually richer for garden photography on overcast days anyway, but on rainy days wet leave makes colors even more saturated.
The Moon Viewing Garden is always a beautiful section of the Botanical Garden.  As you might suspect there are many Japanese Maple trees throughout this section of the garden.
This is one of my favorite parts of the garden and is always photogenic because of the viewing deck that is so well situated on the pond underneath the trees.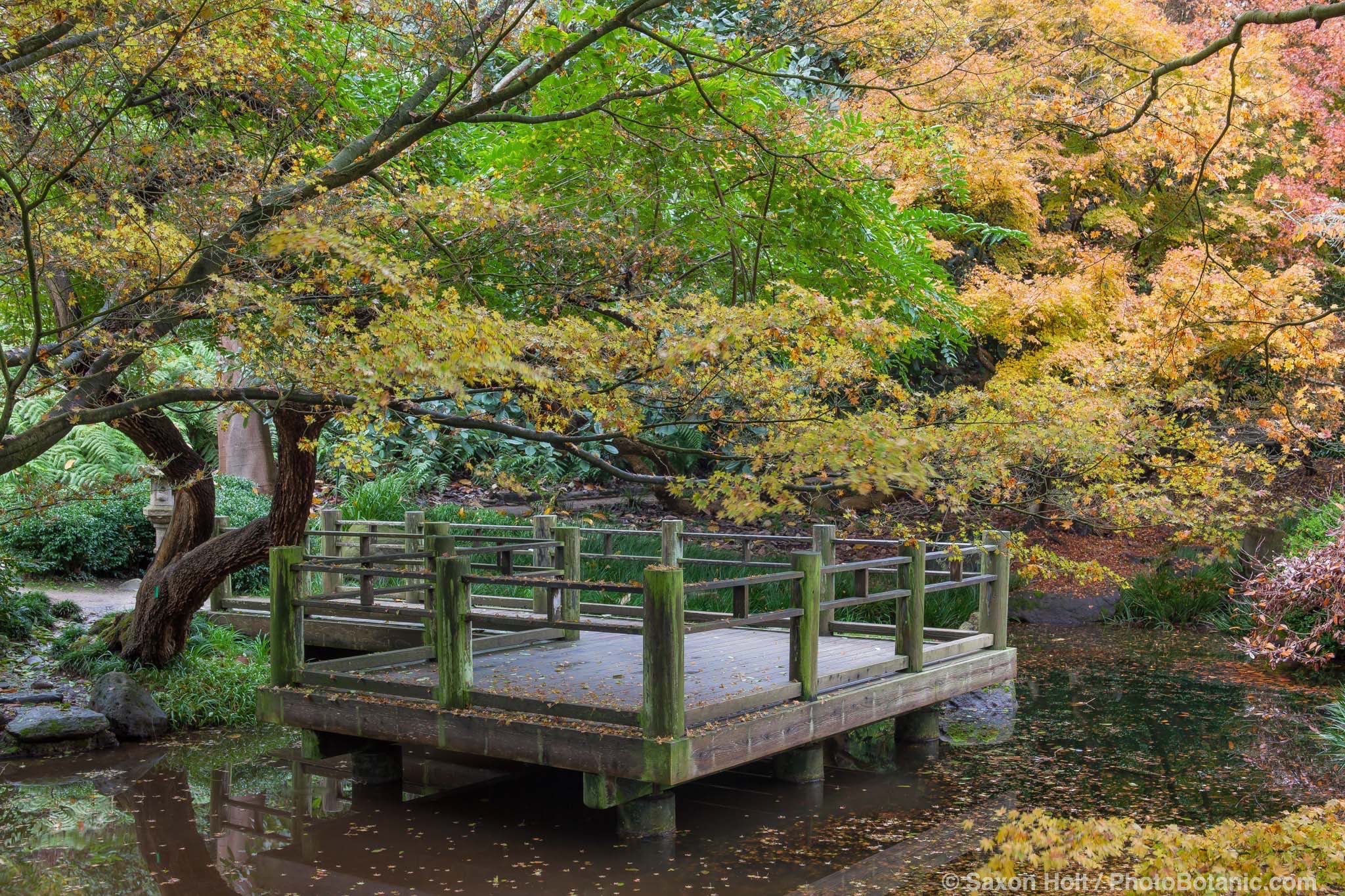 This time of year everywhere you look the colorful Japanese maples become part of the fabric of this section of the garden.
If you walk through the Moon Viewing Garden, along the smaller paths, you'll find many of them covered with leaves this time of year; not quite crunchy like walking through a deciduous forest, but it's still a reminder that the seasons do change in San Francisco.
The most surprising tree that I found in the garden was a Northern Red Oak tree, Quercus rubra.
This Red Oak tree is right by the South African section. There are different parts of Francisco Botanical Garden, dedicated to different plant collections from all over the world.  Where the sections overlap, plant lovers will find these surprising juxtapositions.
In autumn those juxtapositions can be made obvious. It just goes to show how wonderful it is to walk through the Botanical Garden anytime of year.