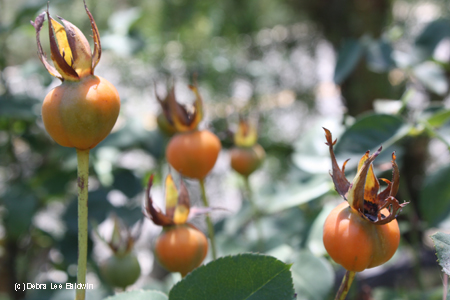 Autumn is a good time to look at the garden in terms of wabi-sabi, the Japanese aesthetic that finds beauty in imperfection and transience.  In seeking wabi-sabi, one cultivates an appreciation for the ordinary and becomes aware that age offers its own poignant beauty. Because wabi-sabi evokes a feeling, it sometimes is defined as the ability to see the invisible. For me, it's savoring what normally is ignored.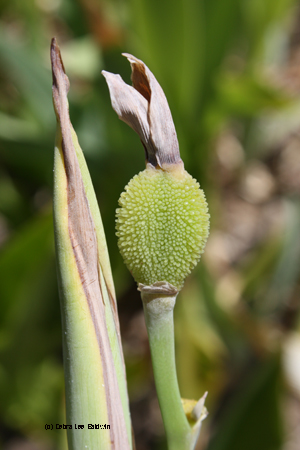 In my summer garden, cannas produce fountains of orange and yellow petals. When the jazzy flowers are gone, the green, thumbnail-sized seedpods have a quieter appeal.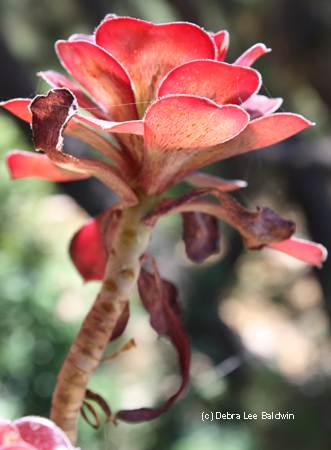 The lower leaves of aeoniums dry and curl, and are so delicate, it's amazing they manage to linger.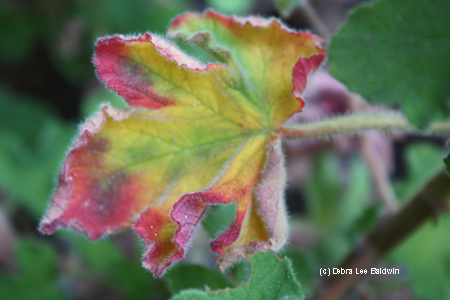 None of my trees turn fall colors, so when I see something like this, I'm delighted. It's a fuzzy mint geranium leaf.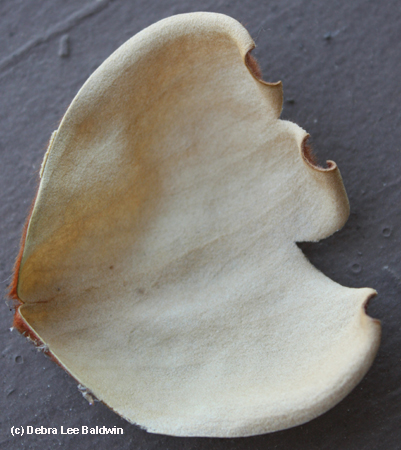 A fallen magnolia petal is as dry and crisp as a potato chip. I like its creamy color and the way the edge curls. The other side is red-brown velvet.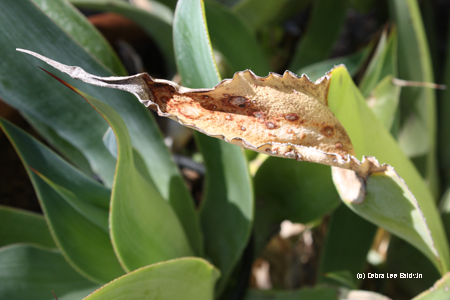 After an Agave attenuata leaf was damaged, the tip shriveled. (I considered using this as the first photo above, but I was afraid someone might assume wabi-sabi is a leaf disease!)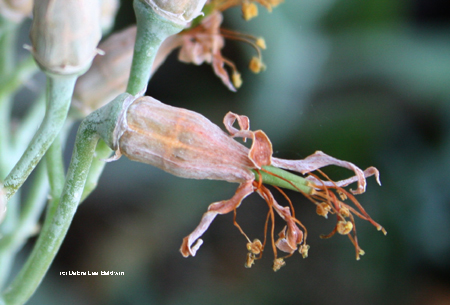 A dried Cotyledon orbiculata blossom suggests an uncorked champagne bottle.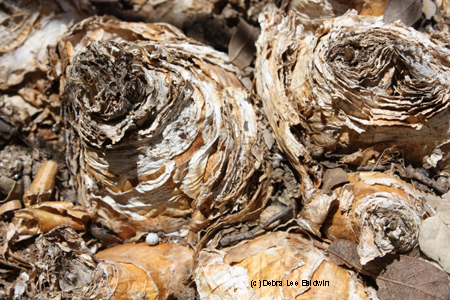 Amaryllis belladonna bulbs are as large as onions. These look like they need to be buried, but they're fine partially exposed, in fact, they prefer it. I like the touching the bubs' papery exterior, admiring their concentric symmetry, and being in on the secret that each produces stunning pink lilies.
(I took the remaining photos in Georgetown, Colorado.)
This seedhead—of a weed growing in a field—is teacup-sized.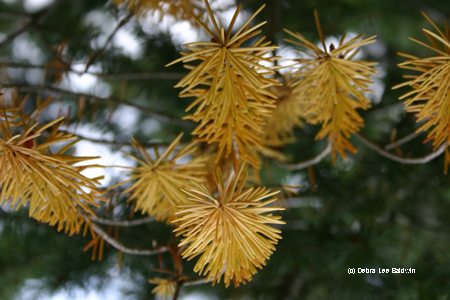 These pine needles caught my eye because of their shockingly sunny hue.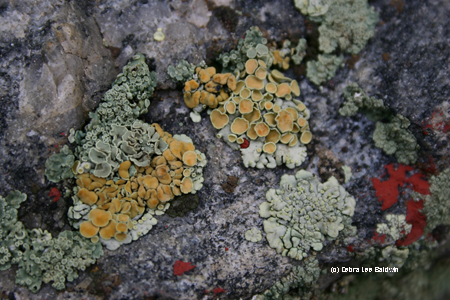 Lichen, growing on a boulder.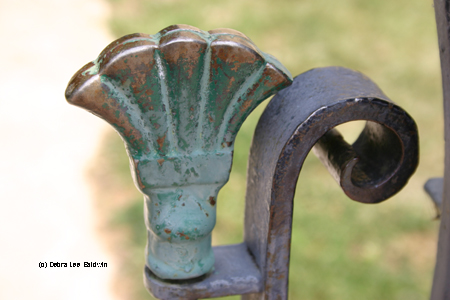 As exemplified by this gate finial, wabi-sabi need not be limited to plants.
Next time you're in your garden, instead of rushing to finish pre-winter chores, slow down and observe the beauty in things that are aging, imperfect and transient.  Let us know what you find.