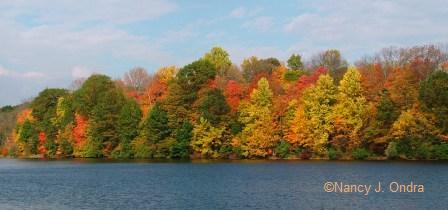 I'm crushed that I missed the original announcement of The Garden Blogger Fall Color Project created by Dave at The Home Garden. If I'd known earlier, I'd have taken lots more pictures of the outstanding fall foliage colors we've enjoyed over the past few weeks in Bucks County (southeastern Pennsylvania). Fortunately, I did grab a few images from my place, from my parents' farm, and from Lake Nockamixon State Park, so I'm happy to take part in Dave's great idea. To enjoy a tour of fabulous fall foliage in other areas, be sure to check out the GBFCP kick-off post and Dave's follow up posts at The Home Garden.
The shot at the top of this post, and the next few water-including images, are from Lake Nockamixon, which is very close to where I work. It's on the other side of the county from where I live, so I'm not too familiar with the exact trees that are coloring here, but I'd guess that they are mostly various maples for the reds and oranges, and probably some sycamores (Platanus) for the yellows.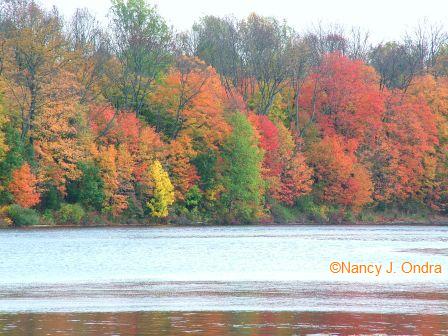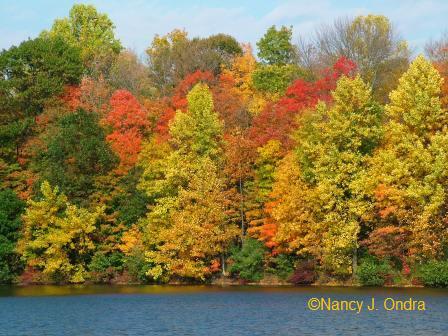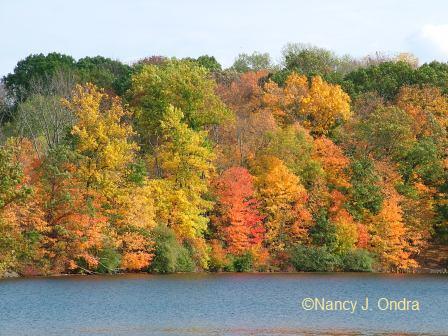 The next couple of shots are from my parents' farm, which is next to my place. The color is mostly from sugar maples (Acer saccharum) and red maples (A. rubrum), along with lots of sassafras (Sassafras albidum), and the deep greens of the abundant Eastern red cedars (Juniperus virginiana) do a superb job setting off the bright reds, oranges, and yellows.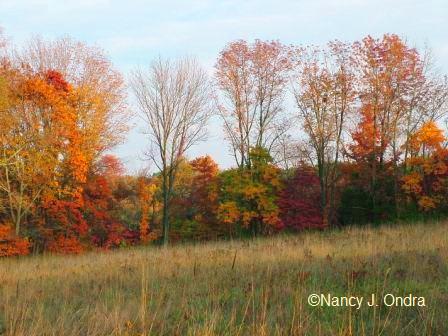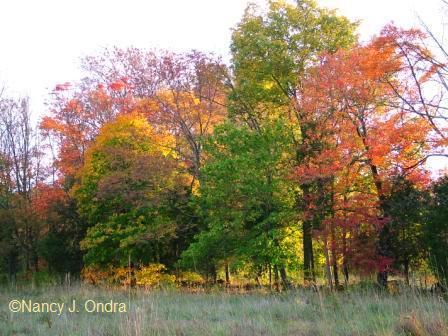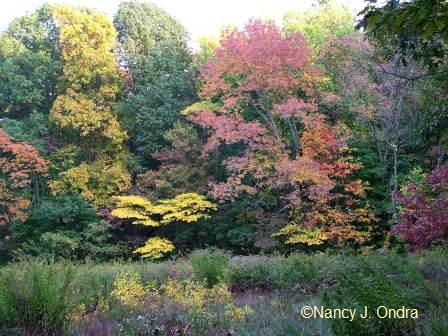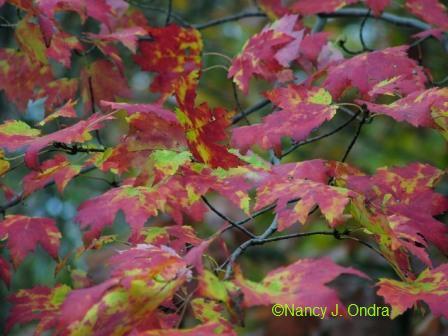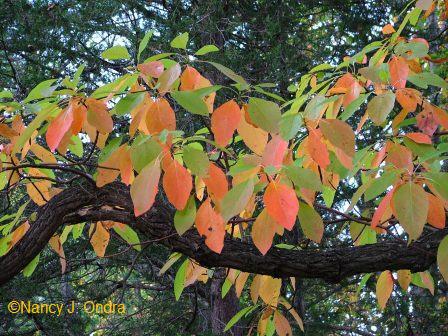 And a final two from Hayefield, the first one showing a maple (sugar maple, I think) in the lower meadow and the second from the back corner of the upper meadow, showing the Virginia creeper (Parthenocissus quinquefolia) in its red fall glory on the tree trunks.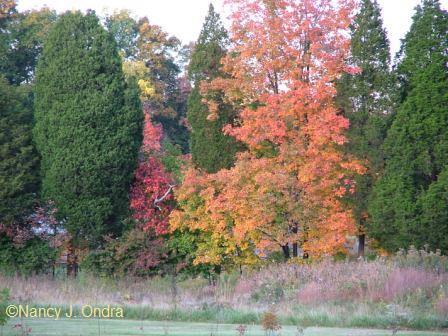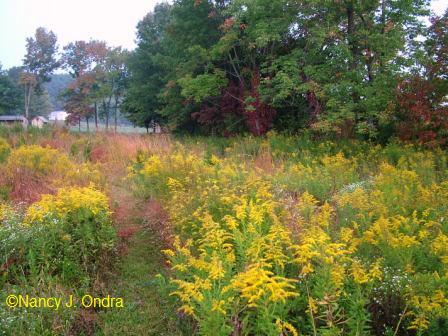 That's it from my part of southeastern PA. Now, go visit The Home Garden!