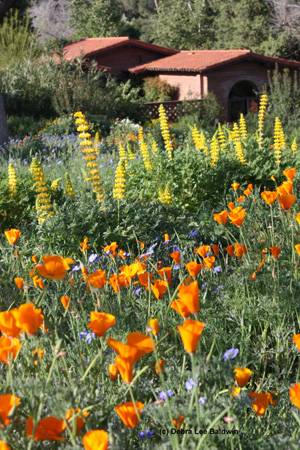 Kudos to designer Sara Livia Brightwood for her work at Rancho La Puerta fitness resort and spa in Tecate, Baja California (just across the border from San Diego). The  world-class resort, in a drought-prone region, is a model for low-water landscape-design. For example, fields seeded with poppies and lupines.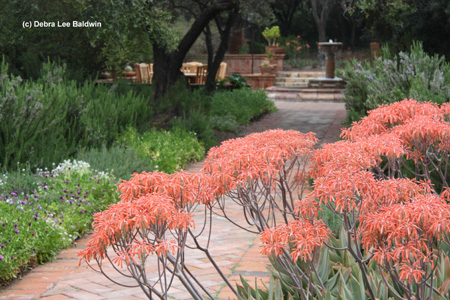 I was there when the aloes were in bloom. Massing them really makes an impact.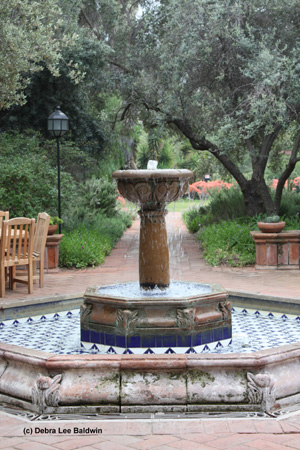 This blue-and-white tiled fountain is the focal point of an outdoor dining area shaded by olive trees. Rosemary shrubs flanking the pathway are waterwise and scent the area with a sweet, herbal fragrance.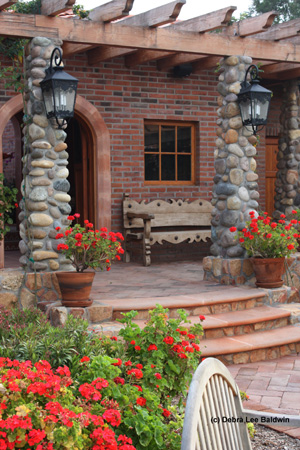 Potted geraniums enhance the entry to La Cocina Que Canta (the Kitchen that Sings), the Ranch's new cooking school.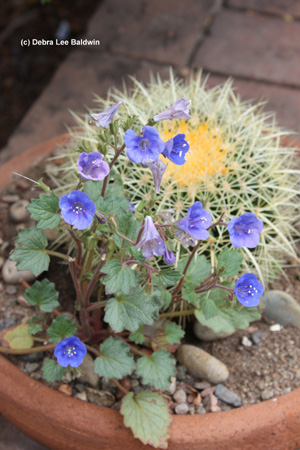 Low-water succulents and cacti look great in containers. (I have, in fact, a book coming out on that topic next spring.) Here, California desert bluebells (Phaecelia campanularia) make a delicate counterpoint to a barrel cactus (Echinocactus grusonii).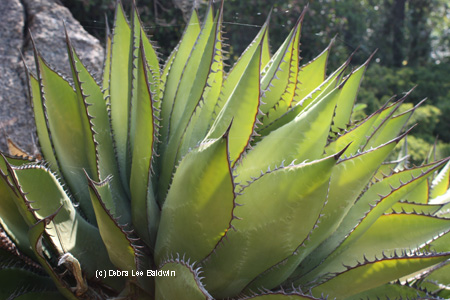 One of the native succulents growing at the Ranch is Shaw's agave (Agave shawii).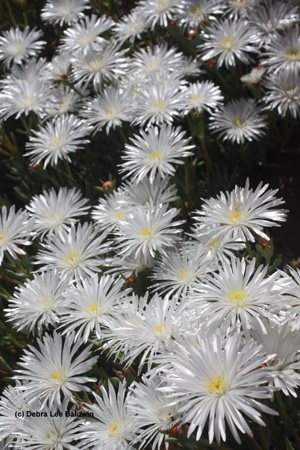 Flowering ice plants zing with a satiny sheen. This unusual white variety (likely in the genus Lampranthus) grew as a groundcover near my casita.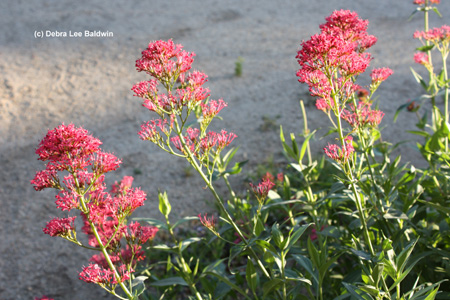 Jupiter's beard (Centranthus ruber) can be invasive if given rich soil and ample water, but here—in poor soil with minimal irrigation—it politely stays put.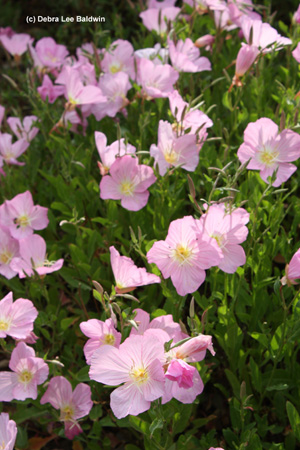 The same is true of Mexican evening primrose (Oenothera speciosa 'Rosea'). The plant sends out underground runners that seek moist, friable soil. When grown in decomposed granite or clay—found here and throughout Southern California—minimally watered primroses seldom wander far.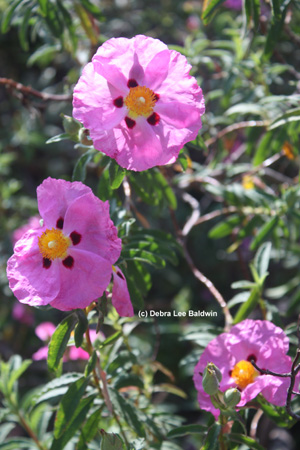 Rockrose (Cistus purpureus) flowers are crinkled and delicate. The mounding shrubs look like they need a lot of water, but actually are quite drought-tolerant.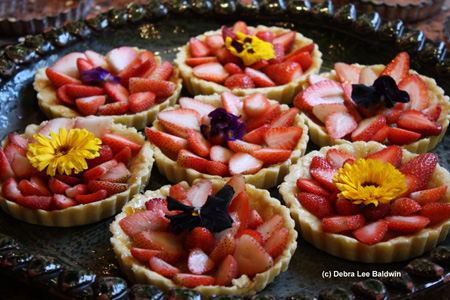 During a Cocina Que Canta cooking class, we made tarts using fresh strawberries from Tres Estrellas (Three Stars), the Ranch's 6-acre organic produce farm. Edible flowers decorate the tarts.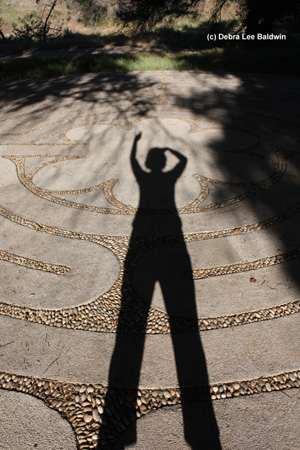 My week at Rancho La Puerta was over too soon. On the last day, I walked the labyrinth in the oak grove. It was an enriching meditative experience, but all the while I was thinking: What a great use of hardscape!
P.S. Gracias to Sara Livia Brightwood for help with plant IDs.