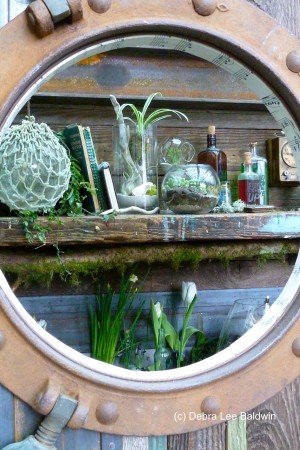 At Seattle's Northwest Flower & Garden Show last week, I shot photos of succulent container gardens on the skybridge, a glass-enclosed walkway. It wasn't until I downloaded the images that I realized most included terrariums. The display "Portholes in Time: Gardens on a Minor Scale" created the pleasantly weird feeling of viewing a window on the past, complete with old-time music that fit the show's "Floral Symphony" theme.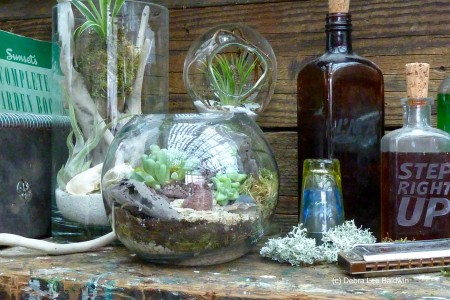 The exhibit resembled a sea shanty, and through an open porthole, visitors could glimpse a workshop with objects from the 1930s. The designer (Cultivar LLC) accessorized with antiques, yes, but also liquid-filled bottles, which you'd find in someone's home but never in a second-hand shop. On a shelf was an early edition of the Sunset Western Garden Book. (Back then it was Sunset's Complete Garden Book.) Terrariums had an undersea theme, which succulents and tillandsias lend themselves to nicely.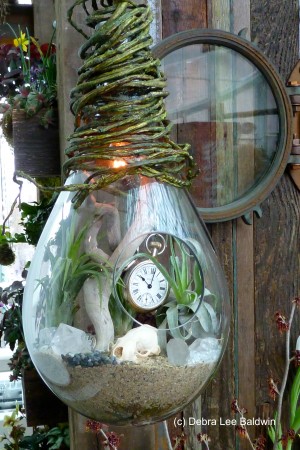 I think it's deliciously eerie to see a stopwatch in a terrarium, don't you? Certainly unexpected.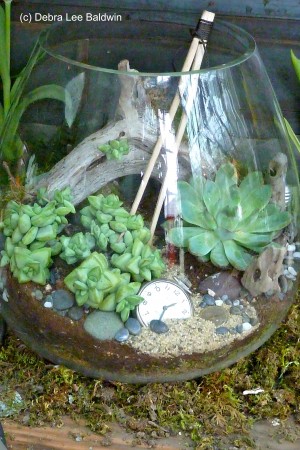 The chopsticks make it seem that whoever had been working on this terrarium would return shortly. Without the watch, this composition wouldn't be nearly as intriguing. I love the use of driftwood, too. Interesting that the designer refrained from using shells. I would have thought they were a given, but I like the scene without them.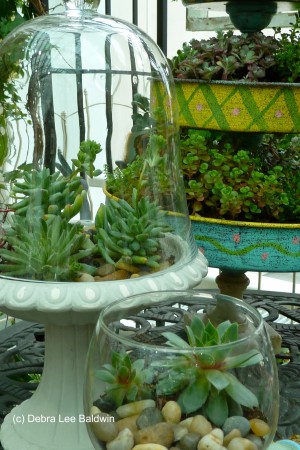 In another exhibit, terrariums by Tiffany Wilfert of Artisan's Cottage included a bell jar.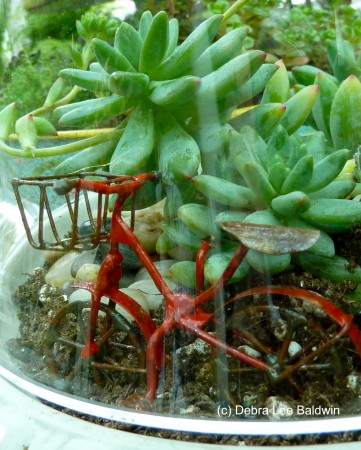 Adding a pop of red was a Borrowers'-sized bicycle.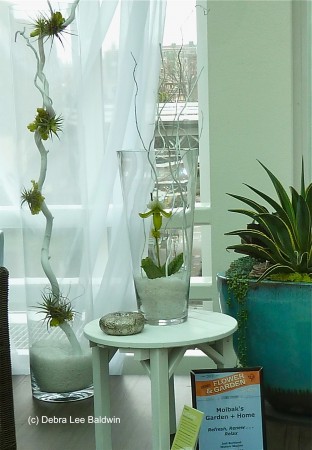 Nearby was a display by Molbak's Garden + Home that incorporated orchids and tillandsias in glass cylinders.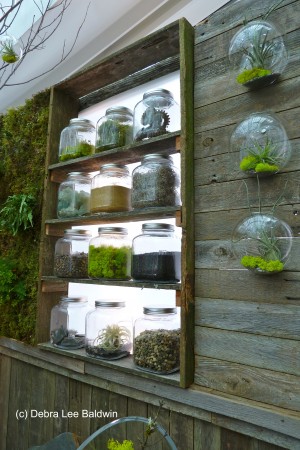 But no exhibit had as many gardens-under-glass as that of Ravenna Gardens.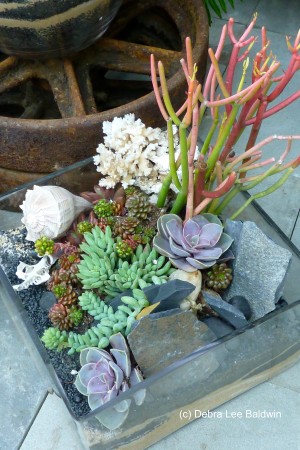 Succulents don't like a lot of humidity, so an open terrarium is best. They do fine in a nondraining container if watered very minimally.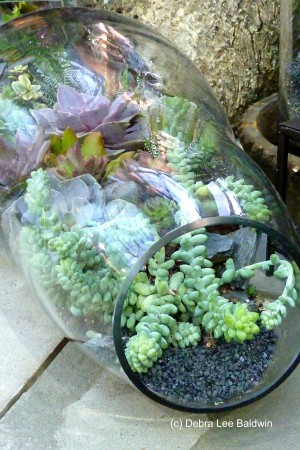 Ravenna's designer used some really unusual glass containers.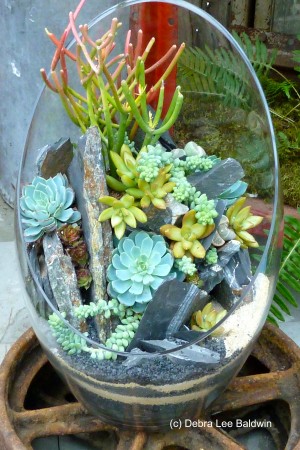 I like the upright rocks and the way sand has layers that can be seen through the glass.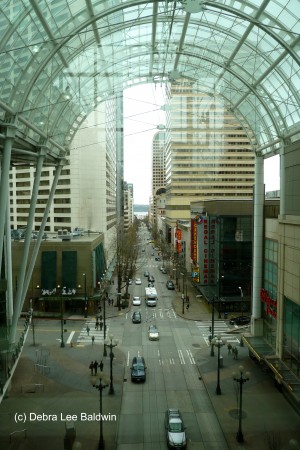 This is the view of the street from the skybridge. Do you see the reflection in the upper right? It shows I was shooting through a window, myself a bit of fauna in an overlarge terrarium.