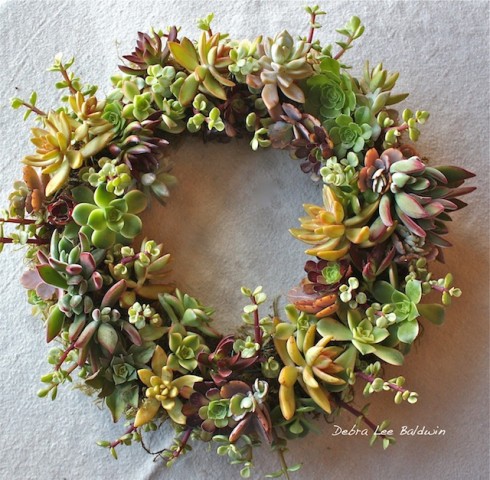 Do you like the succulent wreath that my friend Denise made during a wreath party at my home? To create a similar one, you'll need about 100 cuttings, a wire wreath form, 24-gauge florist's wire, a chopstick, and a bag of sphagnum moss. The form, moss and wire are available at any craft store. Cuttings will root right into the moss (no soil needed).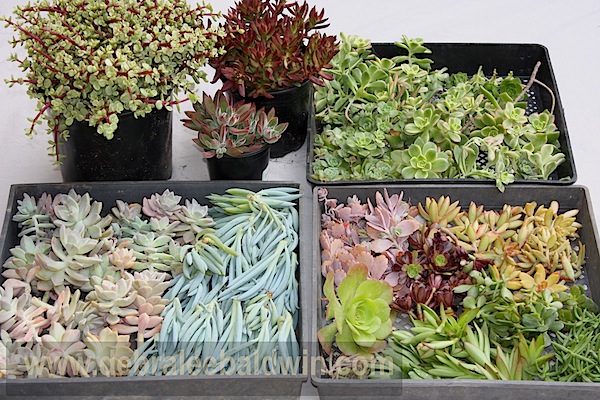 Stuff the wire form with moistened moss, then wrap the form with wire to hold everything together tightly. Add wire loops to both top and bottom of the back of the wreath so you can rotate it, when finished, 180 degrees once a month or so for balanced growth. Poke holes in the moss and insert cuttings.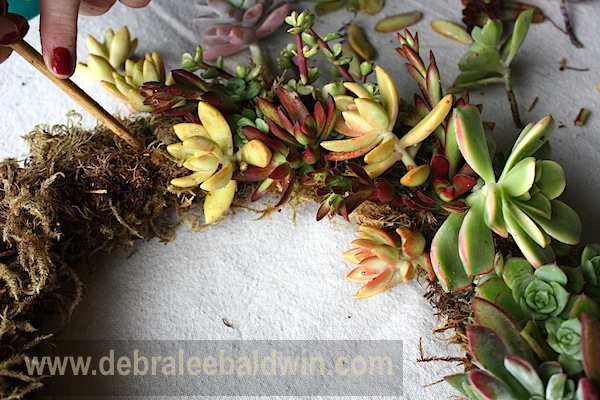 Keep the wreath flat until cuttings root into the moss—about two weeks. To hang it sooner, secure the cuttings with U-shaped florist's pins.
For more wreath-making tips and ideas ~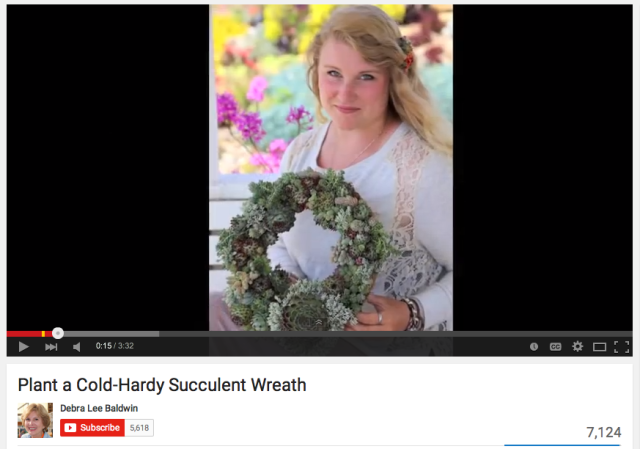 Watch my YouTube video, "Plant a Cold-Hardy Succulent Wreath" featuring designer Katie Christensen.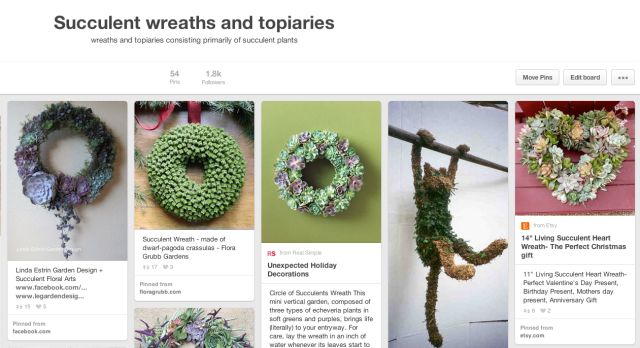 View the 50+ pins on my Pinterest page, Succulent Wreaths and Topiaries.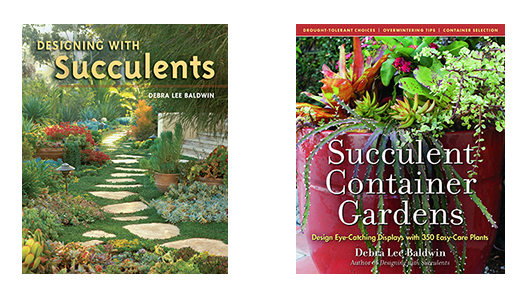 Find photos and detailed instructions in my books, Designing with Succulents and Succulent Container Gardens.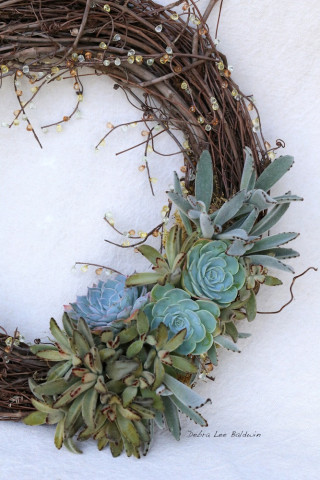 Take my Craftsy class, Stunning Succulent Arrangements, in which you'll learn how to make this succulent grapevine wreath. And because you saw it here on Gardening Gone Wild, you qualify for 50% off the regular enrollment price of $40!