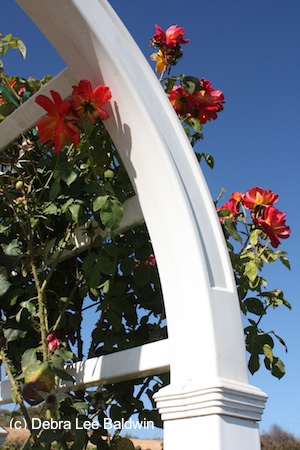 It's fitting, on a day that honors the Red, White and Blue, to show those colors in the garden. I was inspired by  a white arch covered with 'Joseph's Coat' climbing rose against a summer-blue sky.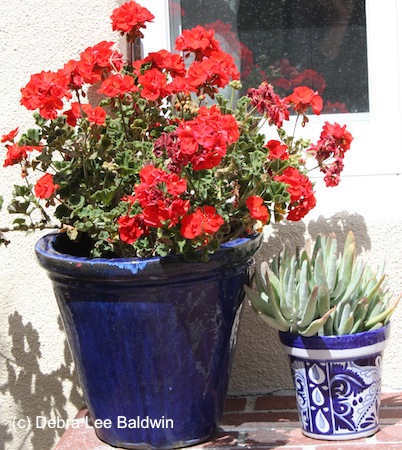 Cobalt pot, red geraniums, white wall and window mullions…can you feel the warmth of this midsummer morning?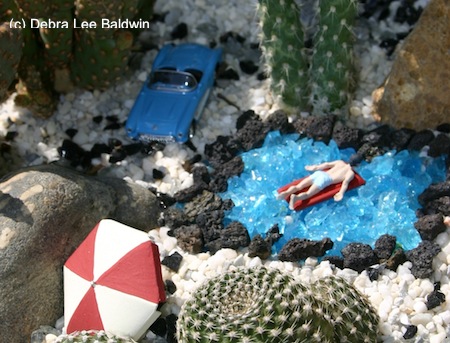 Here's one to make you do a double-take: a desert diorama by Anna Goesler of Pot-ted in Los Angeles, complete with crushed-and-tumbled azure-blue glass.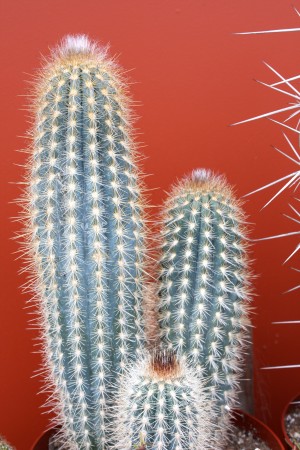 White spines on the right create an edgy composition—they make you wonder what's there.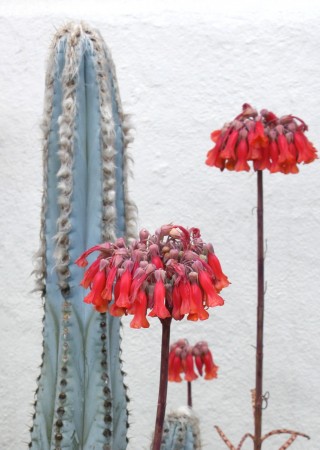 Pilosocereus pachycladus against a white wall is accompanied by mother-of-thousands (Kalanchoe diagremontiana) in bloom. The latter is a gangly succulent with skinny, brown-speckled leaves, but oh! those flowers!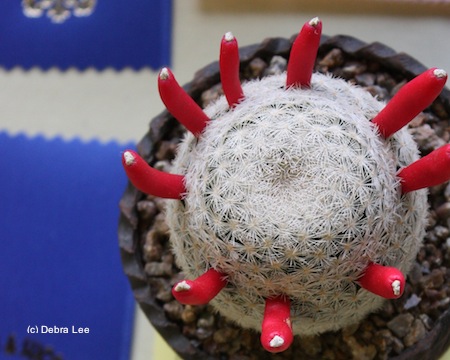 On a show table with blue ribbons is an odd little mammillaria with red fruit.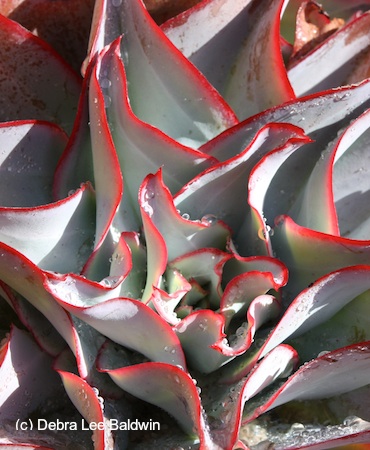 Echeveria subrigida 'Fire and Ice' will attain the size of a soccer ball over time. Don't those water drops make it even more refreshing?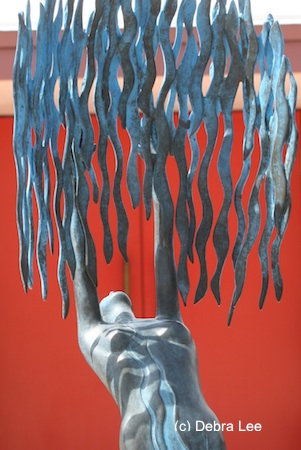 This is "Rain" in the sculpture garden at Taliesin West near Phoenix. The bronze figure's verdigris patina turned it blue. There's a red door behind it.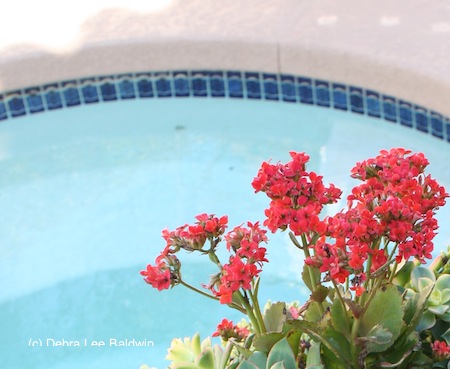 An inviting swimming pool has a pot of Kalanchoe blossfeldiana (supermarket kalanchoe) alongside it.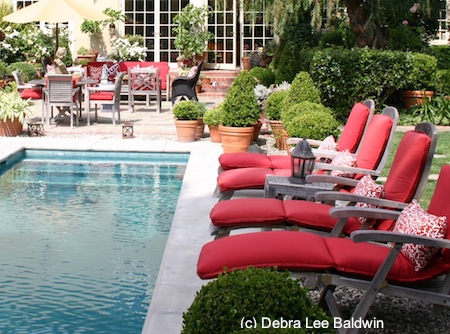 All this Los Angeles backyard needs are kids in the water, smoke curling from a barbecue, a pitcher of spiked lemonaid on the teak table, and on a lounge next to it, me.
So, how did you spend your Fourth? I hope you were in the garden for at least part of the day!