We have restarted the popular 'Picture This' photo contest in the dead of winter to give you a chance to look back at a whole year of photos.  Get your files organized.  And, oh yeah, by the way it gives me a chance to show off my new eBook and give one away for a prize.  The photo above, my own favorite of 2014, became the cover of Book 4 in the Series: Camera and Computer.
So, our first contest in 3 years will give you an excuse to get organized and an excuse to make a post on your own blog.  The idea is to link together many blog posts so we can all see what the others are doing. Rules at the bottom of the page.
If you are like most photographers you have lots of photos, stashed in files all over your computer.  And in those files are photos you forgot about or never got around to finishing all those little tweaks they needed to make them special.
So now is the time for a little house cleaning before you start adding more photos. First put all the photos in one place where you can find them.  I have my own dedicated hard drives for my files and most computers come with a default Pictures folder.  But put them somewhere together.
There are any number of filing systems and programs to help you do this, and simplest and most intuitive organize folders automatically by the date the photo was captured.  In this method I highly recommend using year-month-day system 20150124 for January 24, 2015 so that the computer puts them in sequential order.
Then go in and manually add some minimal metadata so you remember what is in that folder, such as June 12 shoot in Virginia: 20140612 Norfolk Bot Garden.  If you have multiple days in a sequence, for instance when traveling, put each day as folder within the first one.
This fun photo in the children's garden at Rio Grande Botanical Garden in Albuquerque was on the last day of a 5 day shoot, but nestled as a subfolder very easy to find.
There is a lot more I could go into about organizing, captions, metadata, etc that makes it easy to find specific photos but at least put your photos where you can find them.
Now go through and find your favorites for the contest and make a post.  Here is what I did on my own website – Favorite Photos of 2014.
The judging criteria begin with a strong composition that uses the entire frame to tell your story.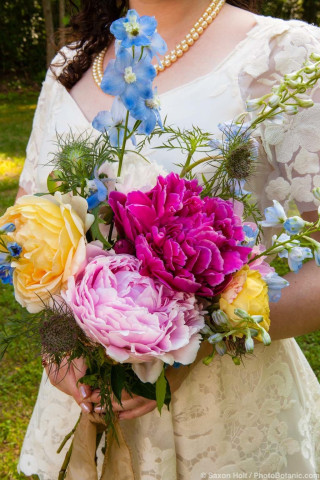 That is a given for any good photograph, but I will be especially looking for a story for 2014.
For the one photo you submit for judging, pick one that has something special from last year.  Did a rare plant bloom ?  Did you travel to see a special garden ?
Did your daughter get married carrying  beautiful bouquet?  Mine did.
Send us you best from 2014 and let's see what we all did last year. You have two weeks to get this together.  I will announce winners on my next Gardening Gone Wild post Feb. 10.
The gold winner will get a free copy of my eBook Good Garden Photography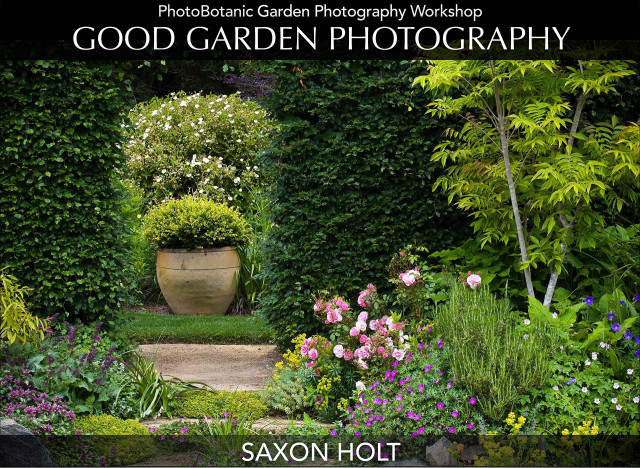 The silver winner will get one month membership ($5 value) to the PhotoBotanic Garden Photography Workshop.
RULES FOR ENTERING THE CONTEST
1.  You must have an active blog in order to participate. To be eligible for judging, you need to leave us TWO LINKS – a direct link to the image, and a link to your blog post that includes the image (and that says you are entering the Gardening Gone Wild Picture This Photo Contest )– in a comment on this post. Your links need to be correct in order for your photo to be entered into the contest. If need be, check out previous Picture This contests to see how others have done it.
2. You are allowed one entry per contest; your photo must be able to be copied from your site. That makes it possible for us to collect all the entries in one place for easier judging.
3. The long side of the image needs to minimally be 800 pixels
4. Because of the enormous amount of responses we receive, you can't change your mind once you enter a photo into the contest.
5. The deadline for entries is 11:59 PM Eastern time on Saturday, February 7,  2015. There are no exceptions.