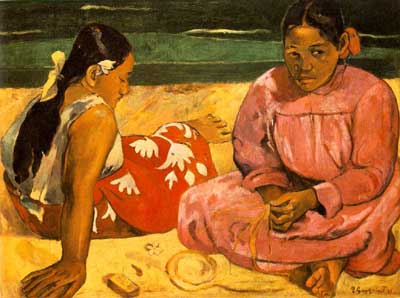 On this first day of November (which happens to be my birthday), I am in a contemplative mood. As I reflect on beauty, the ability to be present and enjoy the abundance in our lives, my thoughts go to artists working in a variety of mediums who provoke and infuse our senses.
Alot of us have heard gardening authorities over the years discuss the importance of exposing ourselves to other art forms: painting, sculpture, movies, music and the written word to inspire us. The majority of gardeners, I believe, are involved in at least one of the following activities: visiting  gardens, reading gardening books and magazines, participating in gardening clubs and attending workshops and symposiums.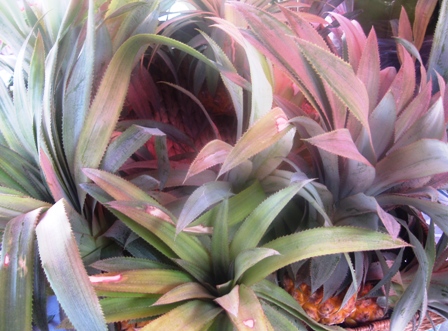 But how many of us, if we're honest, actually take advantage of all of the other exquisite art forms to inform and implode our senses so that our garden making can become a richer, more fluid and creative process?
When I wrote a post earlier this year, Great Movies That Have Inspired Your Garden Making , the response was robust. As I was pondering the subject of this post last night, it was by no accident that I came upon a French movie on TV called: 'A Conversation With My Gardener",  in French " Un Conversation avec Mon Jardienere" with subtitles in Hebrew. Not knowing either French or Hebrew beyond a rudimentary level didn't stop me from watching the movie. You can guess the rest: the breathtaking landscape, a newly planted, sprouting vegetable garden and an unkempt, wild garden surrounding the run down farmhouse. An extremely touching scene was when the gardener wheeled a huge, ripe pumpkin to where the owner was sitting with easel and paints intently involved with his brush strokes. It lasted for only a few seconds: the artist stopped what he was doing, looked at the pumpkin and then locked eyes with the gardener. For me, this scene made the entire movie worthwhile.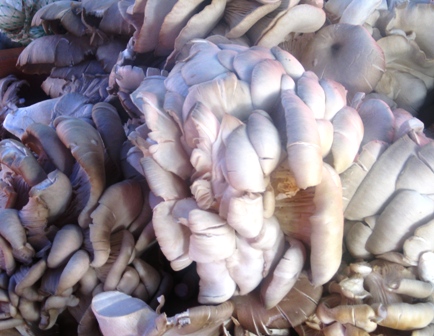 How about a visit to a museum, perhaps on a Sunday morning or for a specific exhibit of a renowned artist, or even leafing through a book to become acquainted with an artist's work? For years, I was a big fan of Georgia O'Keefe's work. By the time I first visited Santa Fe, I had barely unpacked before I rushed to the  museum to gaze at her paintings up close. They didn't disappoint. Or how about the photo of the Gaugain pictured above, painted in 1891 and hanging in The Musee d'Orsay in Paris? For me, Gaugain's use of colors are daring, flamboyant and unique. Perhaps by taking the time to look at more of his paintings, well, who knows how they might impact the color combinations I use in my garden making in the future?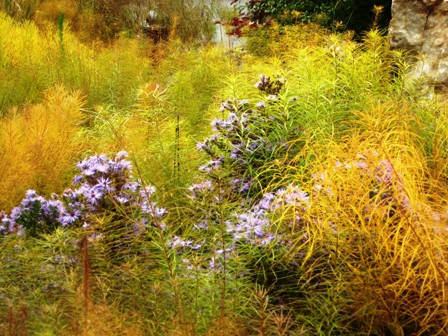 For those of us who love music, whether it's classical, jazz, folk, country, contemporary or rock 'n roll, we know how it feels when we listen to some of our favorite pieces. If you're a musician and love making music, then it's likely that intermittently you're transported to an altered state when playing. Check out the Toronto Music Garden: a collaboration of a garden designed by Julie Moir-Messervy which was inspired by Yo Yo Ma's playing of the First Suite For Unaccompanied Cello written by Johann Sebastian Bach.
One art form that, in my opinion, gets the short stick in the stratosphere of art is poetry.  It has only been over the past few years that I've begun to read poetry, usually a few minutes a day. But if I like what I've read, I leave the piece on the kitchen table so that throughout the day I can easily read it as many times as I want. One of my favorite poets is Rumi whose choice and depth of words leave me with a spectrum of feelings: anywhere from a deep sigh to thinking that this man was divinely inspired, like in this poem, called Beloved.

In all the worlds and heavens
not a bird moves a wing
not a straw trembles
but by God's eternal law.
No one can explain this
and no one should try.
Who can number the roses
in the Almighty's rose garden?
How could the Beloved be
snared in a net of words?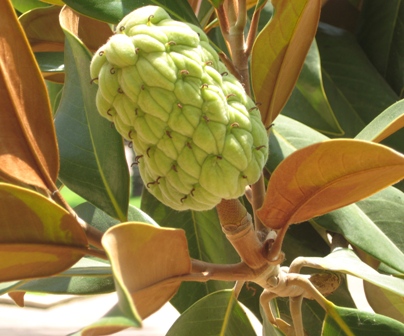 So, now you have the right to ask me "What do any of these other art forms ultimately have to do with garden making?" My answer is: "Just savor each moment and let your unconscious do the rest."
For anyone who wants to share a painting, sculpture, movie, dance, photographs, music, written words, architecture or anything else in the world of art that has had an effect on you, link back to your site. We'll all benefit from you doing so.
On a final note, the recent death of Pamela Schwerdt, former Head Gardener at Sissinghurst Castle, is worth noting. Pamela was an extremely talented gardener who, along with her partner Sybille Kreutzberger, was hired by Vita Sackville-West in 1959. Upon their arrival at Sissinghurst, they found a garden with tremendous bones but filled with weeds and little color. It was their hard work and artistry (along with Vita's) that transformed this garden into one of the most visited gardens (if not the most visited) in Great Britain. Pamela stayed on at Sissinghurst, under the auspices of The National Trust, long after Vita died. She retired in 1990. Her legacy is one that will be remembered for several generations of gardeners.