Luther Burbank (1849-1926) sent this to my grandmother, an elementary schoolteacher who had her class write letters to the famed horticulturist. Burbank, though childless, enjoyed children—something I learned recently while touring his historic home and gardens in Santa Rosa, CA.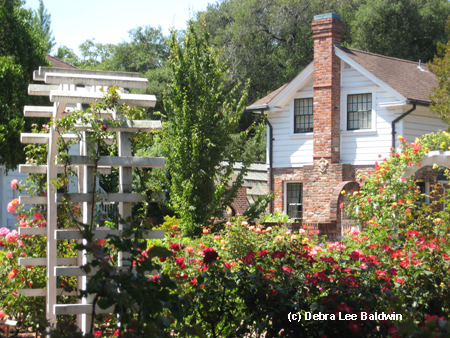 The gardens are planted with numerous flowering and fruiting hybrids that owe their existence to Burbank. Some of the plants he improved are roses, walnuts, chestnuts, grapes, blackberries, pears, peaches, plums, apricots, loquats, cherries, avocados, apples, persimmons, blueberries, penstemons, pomegranates, citrus, olives, locusts, mulberries and lilacs.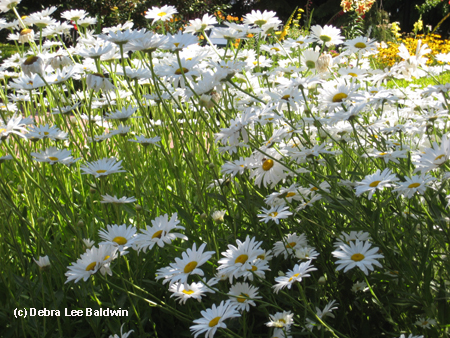 Docents proudly pointed out drifts of white daisies, which resulted from 14 years spent crossing flowers from Europe and Japan. In 1901, when Burbank was satisfied his criteria had been met, he named the new variety after snow-capped Mt. Shasta. 
Burbank also worked with lilies. This spectacular one grew near the daisies.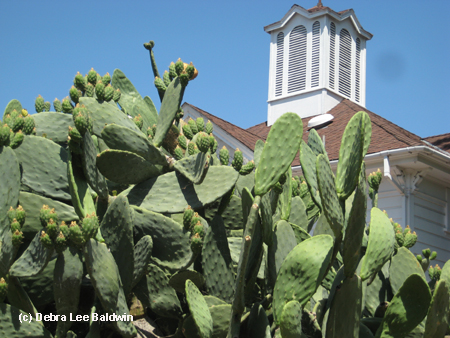 I was pleased to see a 10-foot-tall stand of Opuntia 'Burbank Spineless', a cactus he developed as cattle feed. It didn't go over well with cattle, likely because the pads aren't entirely spineless.  But it's a good hedge succulent for gardens in fireprone areas—it gets by on rainfall when established, tolerates frost and searing sun, and won't draw blood if you back into it. The fleshy pads make an excellent wildfire barrier and are edible (nopales).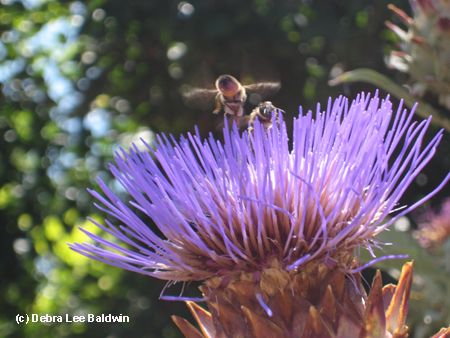 Burbank also introduced the giant 'Santa Rosa' artichoke, shown here in flower.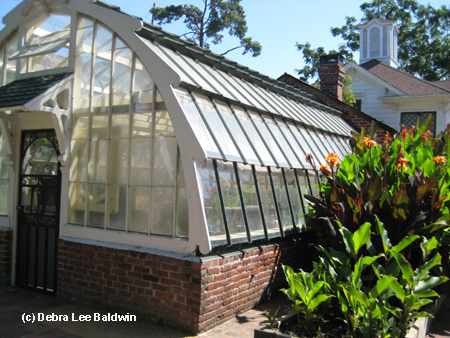 Burbank's greenhouse is on the docent-led tour. A few of his canna crosses are on the right.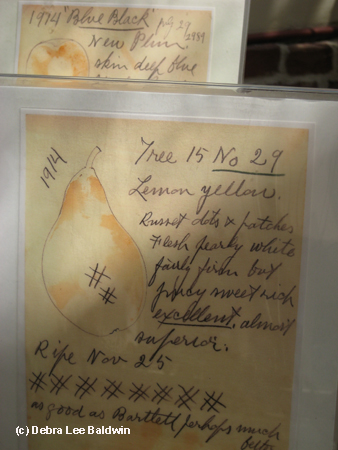 Can you imagine tracking thousands of hybridizations without a computer?  A cross-hatch # means excellent or noteworthy.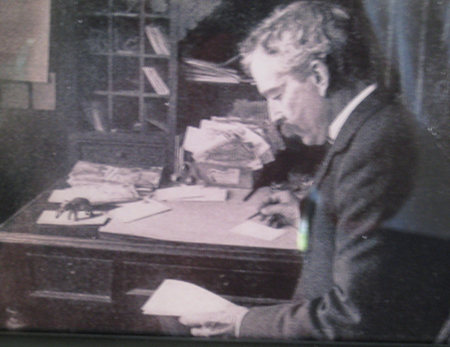 The tour included the interior of Burbank's home. This portrait of him was on his writing desk. Perhaps he's reading a letter from a child.
I'm enjoying "The Garden of Invention: Luther Burbank and the Business of Breeding Plants," by Jane S. Smith (Penguin Press, 2009)—which Copperfield's Books in Sebastopol (7 miles from Santa Rosa) gave me after my "Designing with Succulents" presentation there last week.  I also visited Gold Ridge Farm, Burbank's experimental farm in Sebastopol where I saw an apple tree grafted with 60 different varieties. Docent Nancy Windrem—a retired schoolteacher—graciously gave me an impromptu tour, and I'm mailing her a copy of Burbank's letter to my grandmother.
Visit the Luther Burbank Home & Gardens.