One of things I'm enjoying most about blogging is the opportunity to interact with you other plant geeks, through reading your own blogs as well as the comments you leave here. Mr. McGregor's Daughter left a question in response to my post about Plant World Seeds a few days ago, asking if those of us in the U.S. need a phytosanitary certificate to import seeds from the U.K. Not knowing the answer to that, I've done some poking around, and what I've turned up is one of those good-news/bad-news things. The good news is: No, you don't need a phytosanitary certificate in most cases. The bad news (which isn't so much bad as inconvenient) is that you do need a permit.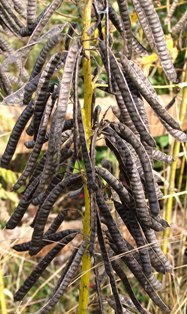 Here's my understanding of how this works for us home gardeners: You apply to the USDA for a free permit to import "small lots of seed," and they send you back the permit and a bunch of mailing stickers. When you send an order to an overseas seed vendor (or trade with an overseas buddy), you include a copy of your permit and the mailing label, which the vendor attaches to the package. The seeds then get sent to an inspection station in the U.S., where they're checked and then sent on to you if they meet all the rules. So, what happens if you don't choose to follow these rules? Apparently, if Customs intercepts a shipment without the label and permit, they can seize and destroy the seeds, and you're out the money you spent.
It sounds complicated, I guess, but honestly, it took hardly 5 minutes to fill out the permit application to send in by snail-mail. You can apply on-line instead, though the process of getting access to the on-line application seemed a lot more complicated than the form itself. I don't know yet how long it'll take to receive the permit; I'll report back when mine arrives. I'll also be curious to find out how long the inspection process will delay receipt of the seeds.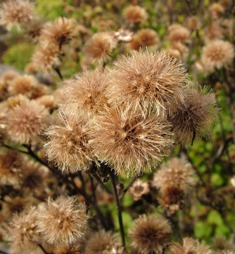 For official details on the Small Lots of Seed permit, check out this page at the USDA/APHIS site. Still confused? There's a much easier-to-understand explanation here at The Seed Site (be sure to read the FAQ page too). Now, go back to the USDA site and print out the permit application form (PPQ Form 587), or jump through the hoops to access it on-line, starting here. Instead of trying to guess exactly what kind of seeds you might possibly order over the next 3 years (the lifespan of the permit), you can write "eligible taxa." That allows you to order whatever strikes your fancy, as long is you make sure it isn't something that's expressly forbidden. How do you know that? The USDA has the official regulations here, but for a much more useful reference, check out this list created by the North American Rock Garden Society.
Isn't that way more than you ever wanted to know about importing seeds? Yeah, me too, kind of. But still, it's worth knowing how to do it right, and if this is what it takes to order from Plant World Seeds, Chiltern Seeds, and the other great seed sources outside of the U.S., trust me—it's worth it!