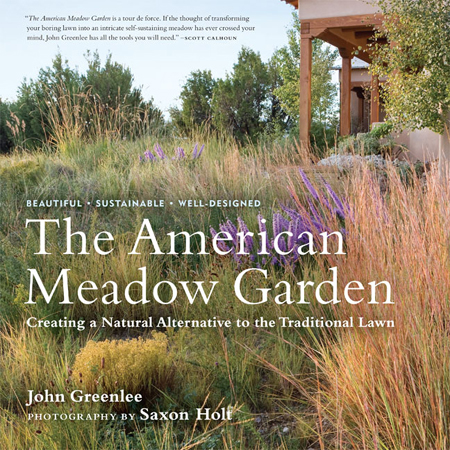 Santa, baby, are you listening? Bring me some reading material to curl up with. Literary nonfiction would be lovely—such as all those books I've enjoyed by Susan Orlean, Scott Calhoun, Amy Stewart, and Diane Ackerman. I'll take a great garden reference tome, too, like The American Meadow Garden by John Greenlee and GGW regular contributor/ace photographer Saxon Holt.
 I'd also be thrilled by one or all of these, recommended by savvy online gardening pals: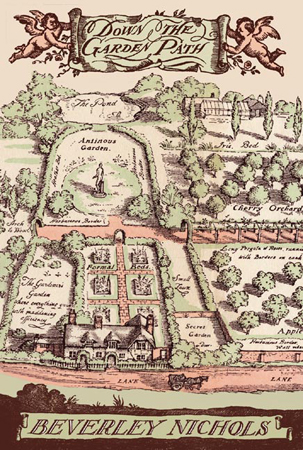 "I've been enjoying Beverley Nichols. Start with Down The Garden Path." — Raleigh, NC garden writer and Gardening with Confidence blogger Helen Yoest.
"The Well-Tempered Garden by Christopher Lloyd." — Louisville, KY, gardener and seed specialist Allen Bush.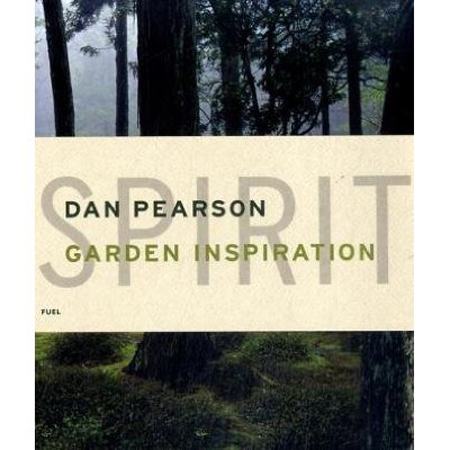 "Spirit: Garden Inspiration by Dan Pearson and Beth Chatto. Incredible, unexpected and how could you not want it?" — East Coast landscape designer and blogger Susan Cohan.
"Passionate Gardening: Good Advice for Challenging Climates by Lauren Springer Ogden and Rob Proctor. I LOVE this book!!!" — Zone 7 "garden chick" and blogger Reno Martin.
"The New Terrarium by Tovah Martin. Beautiful book. Great info." — About.com container gardening columnist Kerry Michaels. 
"Right Rose, Right Place by Peter Schneider.  FANTASTIC." — Tennessee plantswoman/blogger Leann Barron.
"Garden Bulbs for the South by Scott Ogden." — Linda Lehmusvirta, producer, Central Texas Gardener (KLRU-TV, Austin, PBS).
"Look for well done regional guides such as Bart O'Brien's [et al] California Native Plants for the Garden. Also consider well written botanical monographs like Howard Scott Gentry's Agaves of Continental North America, University of Arizona Press, 1982. If you know how it grows in the wild, you will know how to grow it in the garden." — Susan Eubank, librarian, research specialist, book reviewer and blogger, Los Angeles Arboretum.
 "Botanica is my gardening bible…and quite a hefty gift, too!" — Watercolor artist Connie Williams.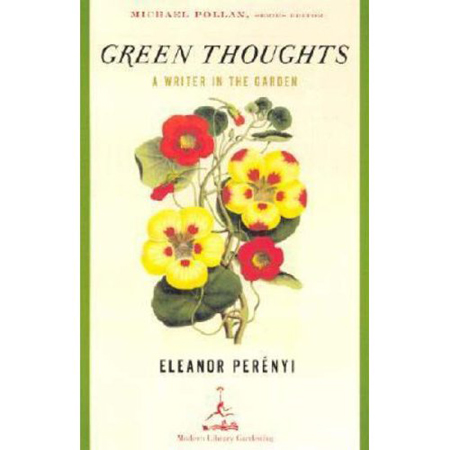 "Green Thoughts, A Writer in the Garden by Eleanor Perenyi. Have read it umpteen times!" — Bay Area designer, San Francisco Garden Show staffer and Interleafer blogger Laura Livengood Schaub.
 "I'm going to echo Laura. Perenyi's Green Thoughts is an amazing read. As is Henry Mitchell's One Man's Garden — I love that book." — About.com organic gardening columnist Colleen Vanderlinden.
"Hardy Herbaceous Perennials by Jelitto and Schact. My copy is so worn. When I had my indoor plant business, The Exotic Plant Manual by Graf was my bible. Also, nothing warms the heart deeper than a copy of Hortus III in your stocking!" — Dan Heims of Terra Nova Nurseries, Portland, Oregon.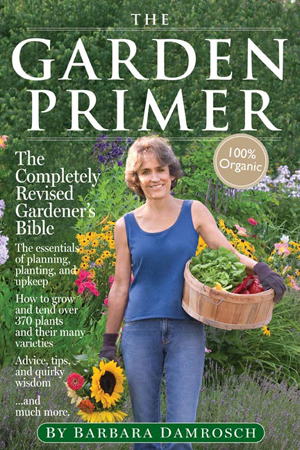 "Garden Primer by Barbara Damrosch. Just got the new edition for the library." — Texas Master Gardener, blogger (Aunt Debbi's Garden) and library lady Debra Middleton. 
"Our most-used book is the Sunset Western Garden Book because it's a good all-around regional reference. The new book I like a lot for the concepts it introduces is Bringing Nature Home, concerning the value of natives in the landscape as food source for the insects that the birds we love then eat. The book closest to my computer is the AHS A-Z Encyclopedia of Garden Plants, but that's more for checking plant IDs than everyday garden reference. My wife has been using my book, Wildflowers of the Pacific Northwest, as she thinks about natives to plant in her mother's garden. — Bellingham, WA photographer, author and blogger Mark Turner.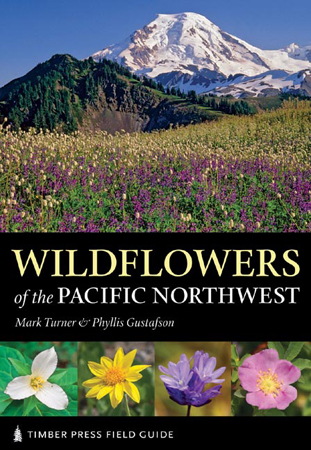 "What Mark said! Oh and Wildflowers of the Pacific Northwest is a must for native plant lovers.  And I'm not biased like Mark's wife may be. 🙂 — Seattle garden writer, photographer and Rainy Side Gardeners blogger Debbie Teashon.
 "Anything by Bill Cullina. His latest is Understanding Perennials. He was at The Garden in the Woods, Framingham, Mass. Now he is here in Maine at the Coastal Maine Botanical Garden. He is knowledgeable, funny and a really good writer." — Robert Scherer, who gardens on 16 acres in Maine.
"I have to agree about Cullina's books. Mine are literally falling apart at the binding. They're my bibles! I got Understanding Perennials: A New Look at an Old Favorite by Cullina for my birthday and am loving it." — New England 'Habitat Gardening' blogger Ellen Walther Sousa.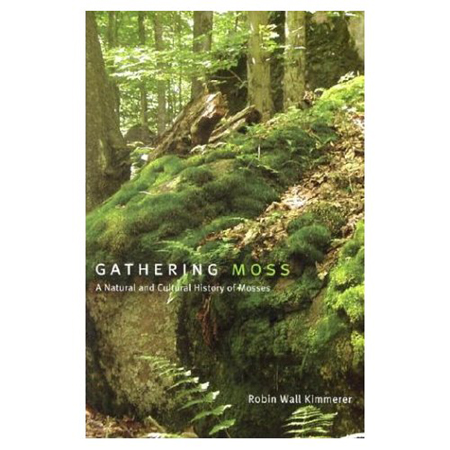 "Gathering Moss–A Natural and Cultural History of Mosses by Robin Wall Kimmerer.  The writer treads delicately and dramatically between her scientific education as a bryologist and her indigenous Potowatomi heritage. You will never look at moss the same way again." Eugene, OR garden writer Mary-Kate Mackey.  
"Garden Masterclass by John Brookes is sumptuously written and photographed and has a wealth of information, both micro and macro." — Fine Gardening Cool Green Gardens blogger, Santa Barbara landscape designer and all-round good guy Billy Goodnick. 
"I agree with Billy, I love John Brookes books. But also anything by Ken Druse, Rick Darke, and Bill Cullina. And everyone must have Michael Dirr and Allan Armitage books in their library." — Boston landscape pro and graphic designer Bridget McManus.
"The Collector's Garden, Ken Druse; Gardening with Grasses, Piet Oudolf and Michael King; The Secret Life of Plants, Peter Tompkins and Christopher Bird." — Los Angeles garden designer and Germinatrix Ivette Soler.
"For vegetable gardeners, anything by Angelo Pelligrini. His books are out of print, but he has a really lovely philosophy about growing food." — Organic Gardening's West Coast garden editor, eHow home and garden expert, and DigginFood blogger Willi Galloway.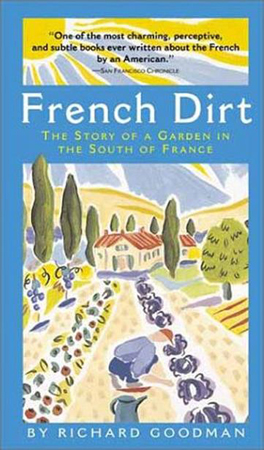 "Everyone knows Michael Pollan for his latest books on food but Second Nature (2003) is great winter reading about his early experience in the garden. And French Dirt by Richard Goodman made me fall back in love with vegetable gardening!" — Pacific Northwest garden writer and Planted at Home blogger Lorene Edwards Forkner.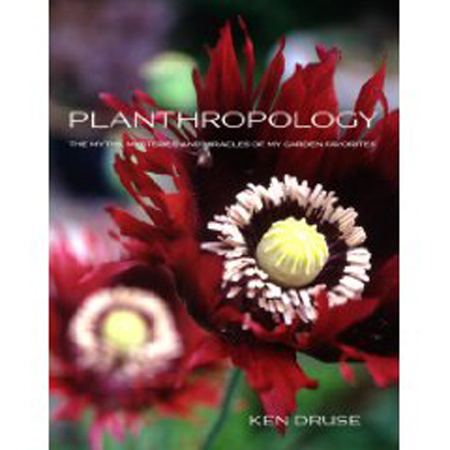 Ohio blogger Kylee Hartwig Baumle of Our Little Acre says of Ken Druse's Planthropology: The Myths, Mysteries, and Miracles of My Garden Favorites: "this is the book I wish I'd written." Me, too!
And did you know that several GGW regular contributors have written books? Be sure to visit the GGW store on Amazon.
Now it's YOUR turn. Which gardening books would you recommend, or are on your own wish list?