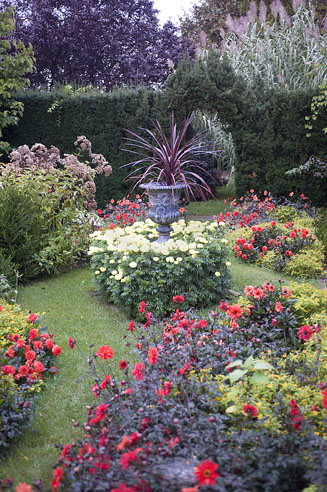 For the month of July, we are delighted to have a new judge joining us, Rich Pomerantz. Rich told me that he has been fascinated by photography since receiving a brownie camera for his seventh birthday.  His career includes work for White Flower Farm's Catalogue, Garden Design, Organic Gardening,  Horticulture and other fine gardening publications. Rich's clientele also includes book publishers, corporations, homeowners and garden designers.  A member of the Garden Writers Association, Rich has been teaching garden photography for several years at the New York Botanical Garden. He also conducts garden photography workshops at his studio in northwestern Connecticut as well as botanical gardens. You can check out Rich's books titled Great Gardens of The Berkshires and Hudson River Valley Farms.
"Capturing the Intent of the Gardener can be a much tougher photographic assignment than to photograph a plant portrait or a combination planting, since it tends to require a broader view of the landscape.  Successful gardens tend to have some unifying principle, whether it be color, structure, formality, plant selection or something else. Find that principle in a garden and use your camera to create an image that conveys it through your eyes.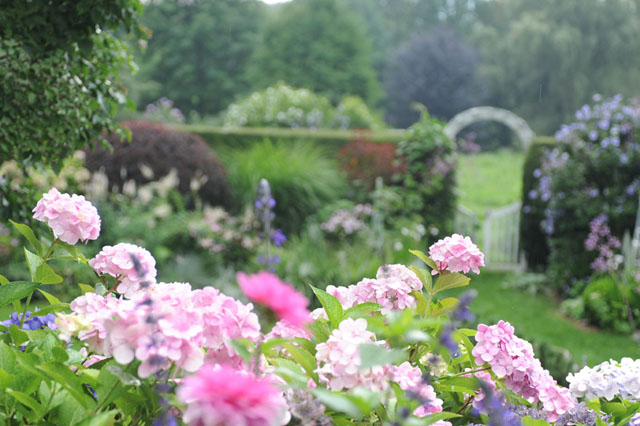 Look for a theme or design scheme. You can keep the entire scene sharp, or use selective focus or shoot through something, like a gate or doorway or even the branches of a tree to create a sense of putting the viewer into the scene.
Be selective in your view; taking in too many parts of a garden view frequently results in a cluttered photograph, or a photo with unwanted elements like utility poles, wires and hoses.
Look to see if the designer took her cues from the land, using the contours, rock outcroppings, existing water features or other natural aspects, and then use those elements in your image.  You can use a part of the garden to show the designer's thinking, so don't be overwhelmed trying to include the whole world in your photo!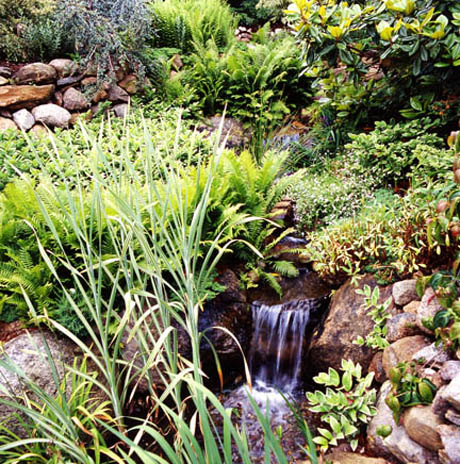 I'll judge entries based on application of the basics: good composition, effective use of light, leading lines, point of view, use of color and overall visual impact.  Above all I will look for images that interpret what the gardener has created, as opposed to just snapping an image of something, however beautiful it may be, that could exist anywhere.  Remember that sometimes the obvious angle isn't the only angle. Walk around and see what else the place has to offer! "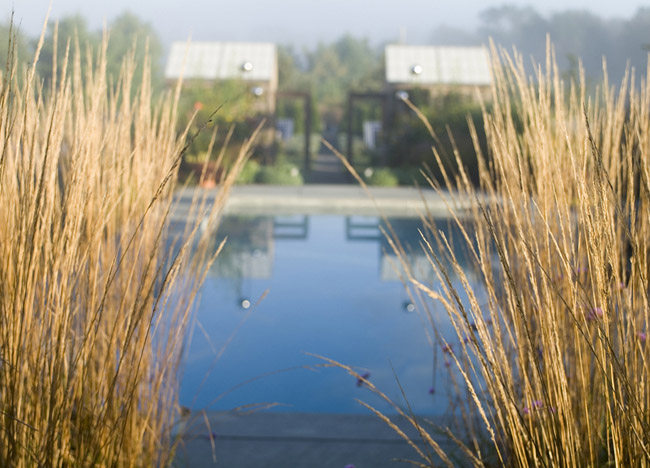 RULES FOR ENTERING THE CONTEST
1.  You must have an active blog in order to participate. To be eligible for judging, you need to send us both a direct link to the image and a link to the blog post that includes the image.
PLEASE NOTE: if you leave us only a link to your post with a notation telling us where the photo is within the post, your entry will not be admitted into the contest.
2. Your photo must be able to be copied from your site. That makes it possible for us to collect all the entries in one place for easier judging.
3. Entered photos should be approximately 500 pixels on the long side. If you do not know how to change the size of a picture, see Resizing Your Images. Note: This rule is no longer in effect.
4. The deadline for entries is 11:59 PM Eastern time on Wednesday, July 21, 2010.
If your image does not appear in the gallery within 12 hours of the time you leave your links, please review your entry to make sure it meets all of the rules. If you have made a mistake in your entry, you may re-enter before the cutoff time and date.
For those of you who haven't yet participated in the contest, this month is a great time to go for it.  Don't sit on the sidelines observing. Jump in with an entry…and have a blast!
All of the prior entries from Picture This contests for the past 14 months are compiled as an informal gallery of gardening subjects.  To check out the past themes, click on GGW Picture This Photo Contest.