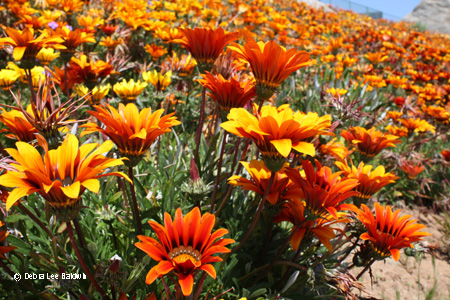 It's spring and I've gone giddy over gazanias. When planted en masse, these daisies are truly amazing. I recently trekked to a hillside near my home ablaze with orange glory. The flowers were so hot-hued, I swear I could hear them sizzle.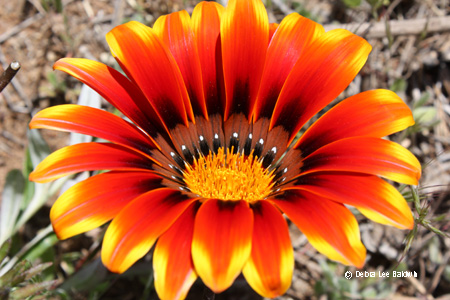 Gazanias, from South Africa, do their homeland proud the way they pulse with colors and patterns reminiscent of tribal textiles. Each flower's center has a dark ring that makes the petals appear scorched, as though by a tiny inferno.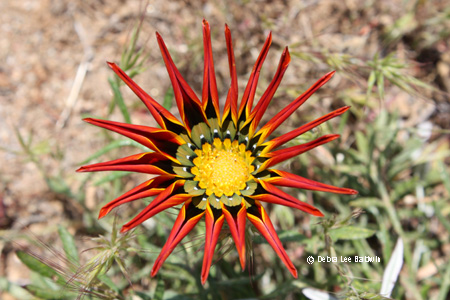 Even before they unfurl, the petals' geometry is engaging.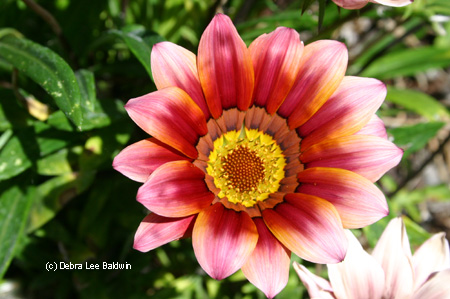 There are numerous Gazania hybrids; some are reddish pink.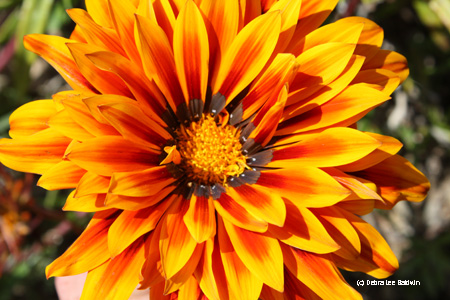 Double-petaled strains exist, too.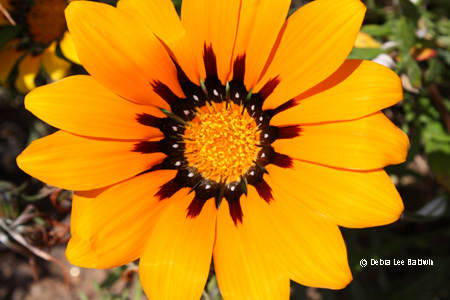 Like snowflakes, there seems no end to the patterns formed by the dark inner rings.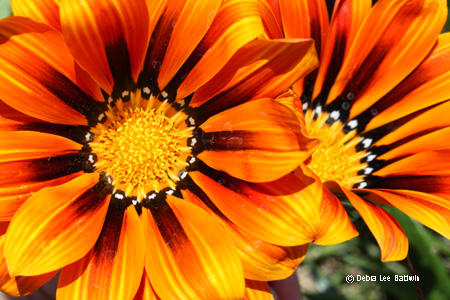 Don't these petals appear brush-stroked? And those white dots! They're so over-the-top, I'm ululating like a joyful Botswanan.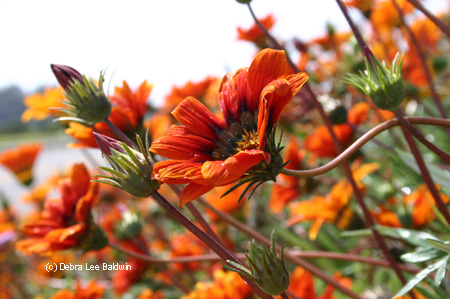 Not only are gazanias heliotropic (they turn towards the sun), they require full sun to unfurl. And, they close at night.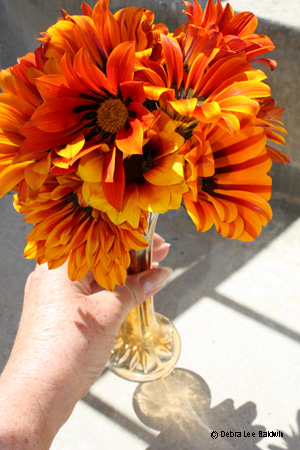 Gazanias won't stay open long when brought indoors; a bouquet like this needs bright light lest the petals swing slowly shut.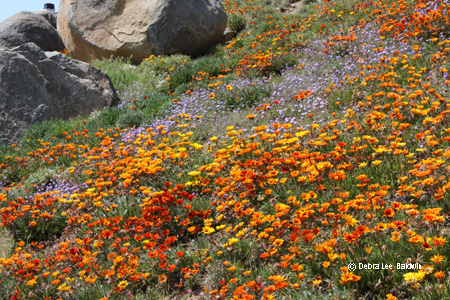 Purple verbena provides a soothing complement to all that orange.
Gazanias grow effortlessly throughout the Southwest, where they're perennials; in colder climates they're annuals. These tough plants don't require–although they do appreciate–rich soil, fertilizer and ample water.
Finally (forgive me), I can't resist showing you how eye-popping gazanias can be. My husband, Jeff, took this photo.