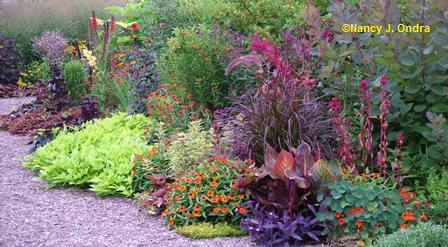 I know I'm not alone in being desperate for some color right about now, so this month's Design Workshop seemed like a great excuse to post some eye candy. Take a spin through all those digital photos you have on your hard drive and show off some of your color-filled favorites.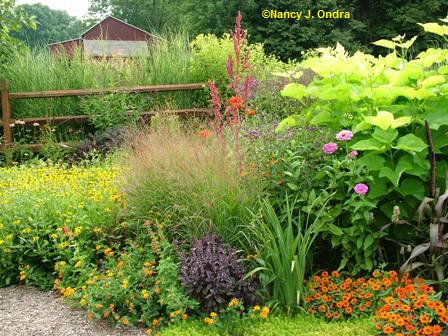 Are you especially fond of one particular color? Put together a gallery of flowers, foliage, and accessories to show off that color. (For some inspiration, check out Blue in the Garden Part 1, Part 2, and Part 3 by Frances at Faire Garden.)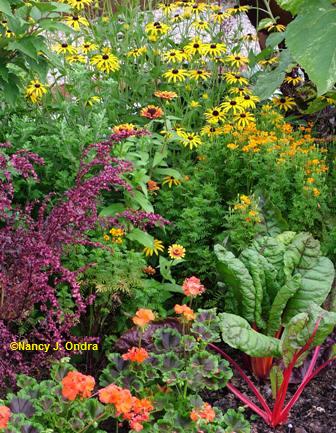 Do you specifically plan combinations or whole gardens based on color? If so, show us your favorite color-theme plantings! Harmonies, contrasts, single-color plantings: We'd love to see them.
Is your garden pretty in pink and blue for spring and glowing in golds and purples for fall, or do you buck the trend, planning for vibrant reds and yellows in spring and cooling it down as the season progresses? Bring out your favorite seasonal color pics for show-and-tell.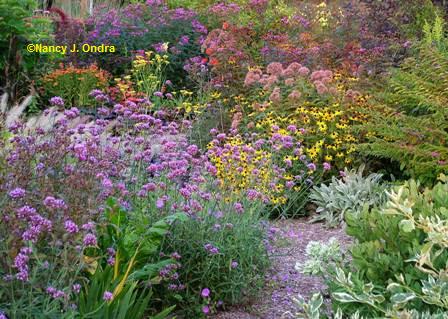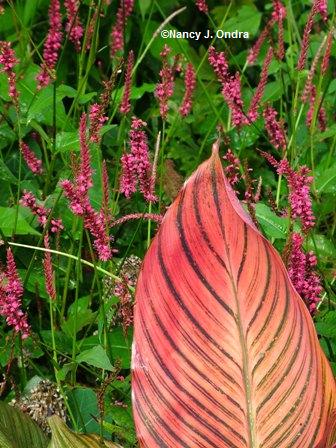 Even if you don't plan color combinations on purpose, plants have a knack for creating some unforgettable color effects on their own. Show us some pairings you never would have thought to try on purpose.
If you're new to the Garden Bloggers' Design Workshop, here's how it works: Write a post on any color-related topic on your own blog and leave a link here, or jot down your thoughts in a comment below. At the end of the month, I'll gather all of the links into one summary post for easy reference. If you're interested in checking out previous GBD Workshops, you can find them here: