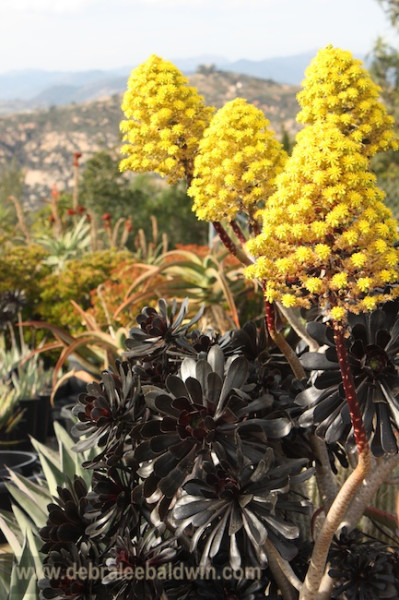 When an aeonium elongates into bloom, you know the rosette is toast. But the flowers are spectacular. It's a life lesson: Enjoy the moment. Beauty is fleeting. This is Aeonium 'Zwartkop'.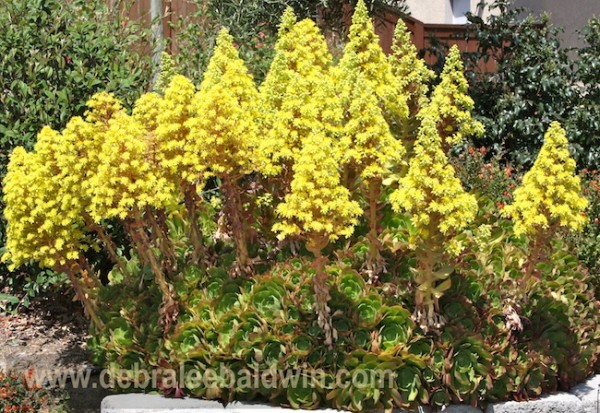 Fortunately, not all the rosettes on the plant bloom at once.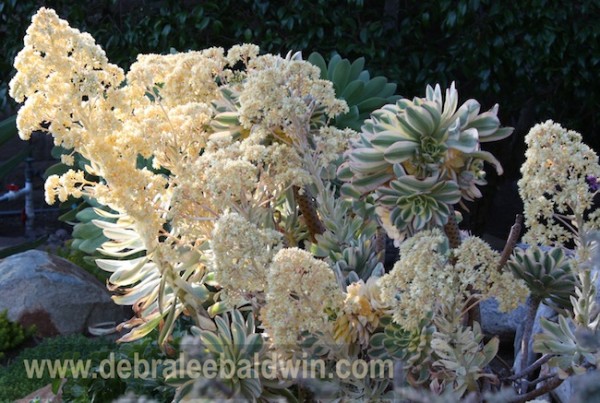 Aeonium 'Sunburst' flowers are white, like the stripes on the leaves.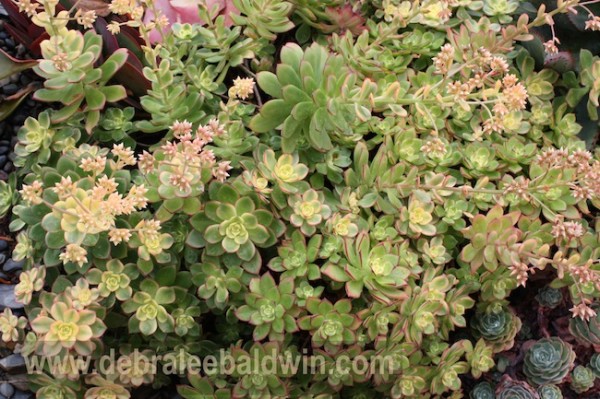 It's pretty cool when a plant that looks like a flower also produces them. This is Aeonium 'Kiwi'.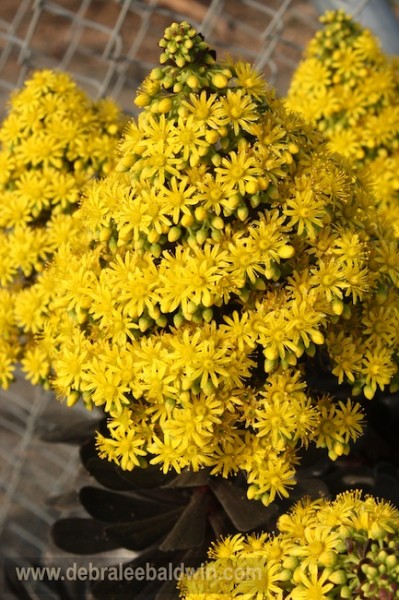 Look at the spiral on this one!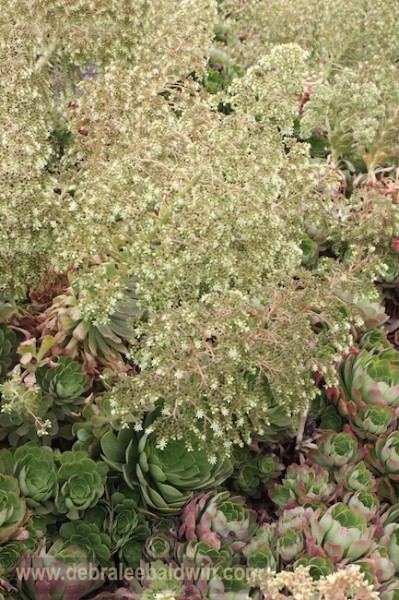 Depending on the variety of aeonium, the flowers can be conical or frothy. Which is your favorite?
My goal is to share the beauty of waterwise, easy-care succulents in gardens, containers and landscapes via blog posts, newsletters, public speaking and workshops, photos, videos, merchandise, and social media (Facebook and Pinterest). My books: Designing with Succulents, Succulent Container Gardens, and Succulents Simplified.  www.debraleebaldwin.com