You may see the 'TO DO' lists in your life and garden as a necessity.
The problem is that the majority of the time they make you feel lousy.
Why?
The 'productive you' writes a list of everything you plan on getting done each day.
If you're like most people, your list is way too long.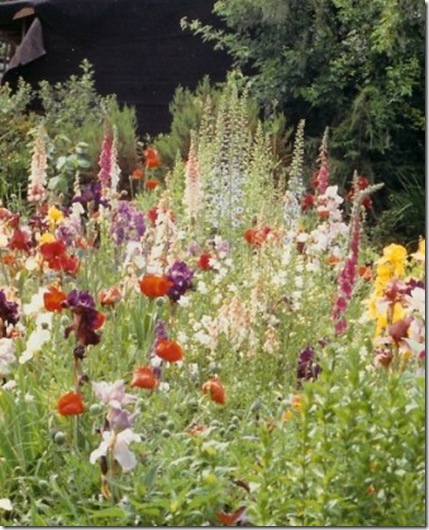 A Playful and Naturalized Garden
You rarely complete what you set out to do. You feel unproductive, negative, and frustrated….and immediately go to that critical place in your head where you're 'not enough'. Doing this effects your quality of work, creativity, and enjoyment in the garden.
Think about it.
If you're always rushing to get to the next task, how can you possibly be in the moment?
Can you imagine how it would feel not only to wipe away all of your negative feelings but to replace them with new and exciting ones?
YOU CAN DO IT. It's simple. Here's how.
Make a 'TO DONE' list.
A 'TO DONE' List is what you've accomplished from the time you began gardening up through the present.
This is how to compile the list.
Start backwards and work up until present day. It doesn't matter what age you started or where you gardened.
For example, when I was 10 years old, I had a mini vegetable garden, a few tomatoes and carrots. Add to my 'TO DONE' LIST.
In college, I had 40+ plants in my basement apt. Add to my 'TO DONE' List.
In my first apt. after I got married, I had window boxes filled with geraniums. Add to my 'TO DONE' list.
No 'TO DONE' is too small to add to the list.
If you went from planting nothing to planting flats of annuals one season, add it to the list.
If you tore up an area that deers were destroying, add that to the list.
If you tried a 'must have' plant in your garden for 5 years and each year it died, add that to your list (you get an A+ for persistence).
By now, you may be thinking to yourself, 'What the heck is Fran talking about'?' and 'Why should I bother doing this?'
7 REASONS WHY
You will:
1. BELIEVE IN YOURSELF. Keep that 'TO DONE' list in a place where you can look at it everyday. Add to it as you remember more things that you've done in your gardens over the years.
Reading it several times a day is like saying a mantra. It becomes a part of your repertoire.
Before too long, you're feeling a heck of a lot better about yourself. You radiate with POSITIVE ENERGY. You're on the road to 'believing in yourself.'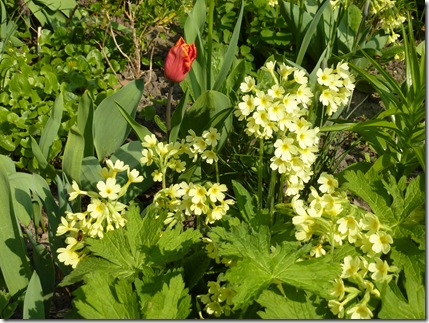 Jacqueline Van Der Kloet's Garden In Early Spring
2. OPEN TO POSSIBILITY. You no longer need to control situations. You choose to take risks. Every spring you've planted tulips in rows like soldiers. Not this coming spring! You've already decided to buy a huge variety and  scatter them throughout the beds.
You've always played it safe with your container plantings. But now when you see a chartreuse vine at the garden store, you get excited and start visualizing how it will look in a container with red coleus and perennial grasses.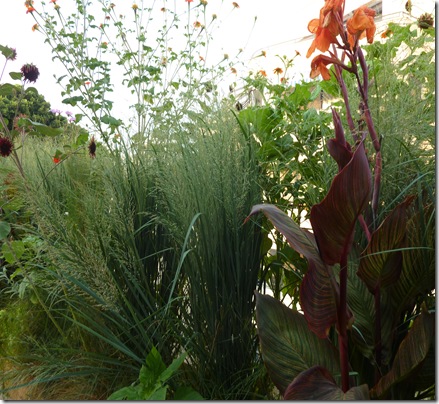 My Rooftop Garden In Tel Aviv
3. IMAGINE AND DREAM. Out of nowhere, ideas flow out of you. Stuff you never imagined. The sky is the limit. And because you believe in yourself, you take some of these ideas and implement them in your garden.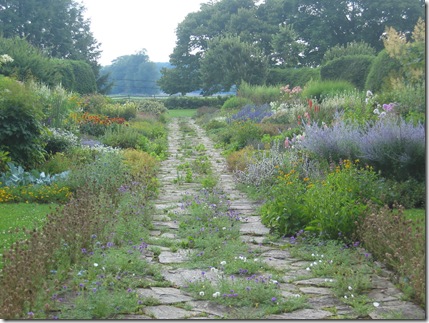 Front Walkway at Doe Run Garden In The Brandywine Valley
4. PLEASE YOURSELF – and not care what anyone else thinks about your garden. There was a time when you needed to follow the experts, fit in with everyone in the neighborhood, play it safe.
No more.
NOW? Your motto is the bolder the better. You want to mix pink with orange? Go for it. You only do what brings you pleasure.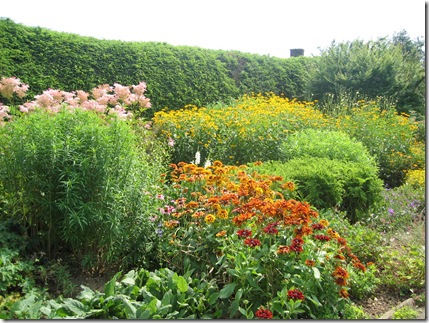 Front Walkway at Doe Run Garden in The Brandywine Valley-
5. TAKE RISKS. Having self confidence, opening to possibility, and imagining are all ingredients for taking risks.
Want to create that pond you've been dreaming about but have always been too afraid to do?
You choose to take that leap of faith, bring the bulldozers in, and get the job done. The result? A sublime, fairytale setting – scented water lilies floating on the surface, frogs jumping in and out of the water, and the sounds of silence.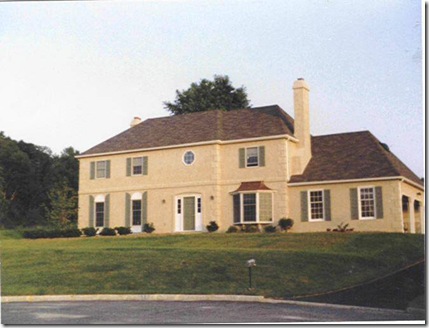 My New Home in Bryn Mawr with 'builder's landscaping' – A Horror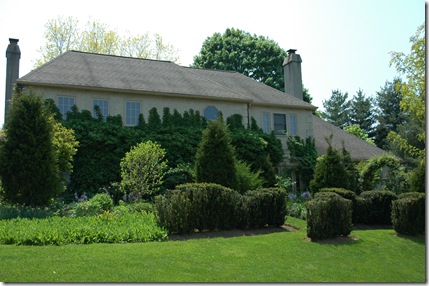 Front of Home in Bryn Mawr after several transformations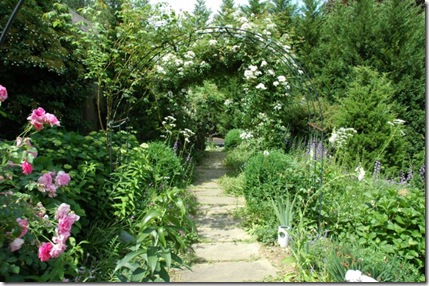 Front Walkway in Bryn Mawr Garden
6. PLAY. You used to think of play as something kids do when they're young. But now you know that play is an integral element of the creative process. And that includes gardening.
You begin to 'play' in the garden rather than 'work'. Whoever thought that you would experience the 'zen of weeding'?' Or that deadheading perennials could give you such satisfaction?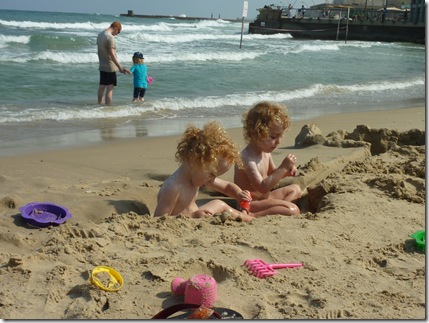 Twin Brothers Playing On The Beach
A tip for getting your brain ready to PLAY.
Before starting, take some deep breaths. Look at your garden and give thanks for the pleasure and beauty it gives you.
Then proceed. Work at staying in the moment. If you hear your brain racing, telling you that you need to rush and get other things done, ignore it. Go back to what you're doing. If necessary, use a mantra to stay focused like: 'I deserve this time to do what I love doing.'
Appreciate the silence.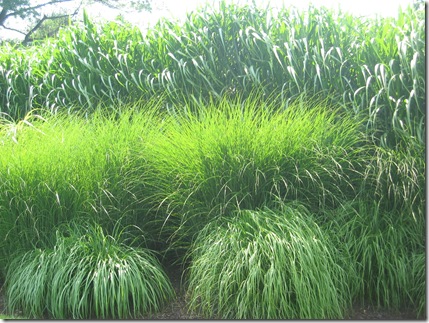 Perennial Grass Garden at Doe Run in The Brandywine Valley
7. REFLECT and ENJOY the the garden. Sit with a glass of iced tea and look at your garden. Be grateful for the opportunity to collaborate with nature. Sink into knowing that what you're creating is not merely a garden. You're unearthing your creative roots so that you can get to the best of who you are …and live a life of joy and abundance.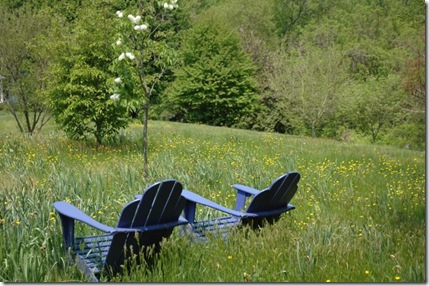 Meadow at my garden in Bryn Mawr, Pa.
NOW IT'S YOUR TURN. Make a 'TO DONE' list and tell me about it. How did it make you feel? Is it giving you a sense of accomplishment and a boost of self confidence?
Any other thoughts about garden making? Share them.
My book, Digging Deep: Unearthing Your Creative Roots Through Gardening, will guide you through my 7 stages of creative awakening that will help you unearth your creativity in your garden – and life. This translates into living a life filled with joy, abundance, and love.
You can buy it on Amazon in Paperback or Kindle and on Barnes and Noble.
** Please note: The 3 photos of the gardens at Doe  Run were taken when Jock Christie was the Head Gardener. Through all the decades that he was there, the majority of the gardens were created by him. I apprenticed with him for 2 years at Doe Run. He was not only an extremely talented gardener, both technically and artistically, but he was one of the most humble and kindest individual I have ever met.