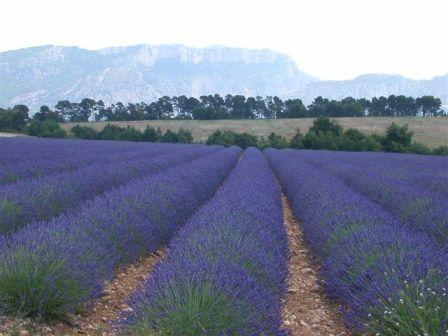 When I read an article in The International Herald Tribune with the title 'I'm trying to see these movies. If you want to talk, go home', it reminded me that it is usually this time of year when an avid movie buddy and I begin our annual whirlwind of seeing as many movies as possible prior to the Academy Awards. And as tradition goes, a few days before The Academy Awards, my friend sends out ballots where all of us movie lovers make our picks for the 'best of the best' in several categories.  
As a movie lover, I'm aware of the impact that certain movies have had on my unconscious over the years. And off the top of my head, there are at least a few that have been inspirational and influential in my garden making. So, on that note, rather than naming our favorite picks for the Academy Awards of 2009, I thought it would be fun to see which movies have inspired us garden bloggers in our garden dreaming, designing and planting.
My 3 favorites are as follows: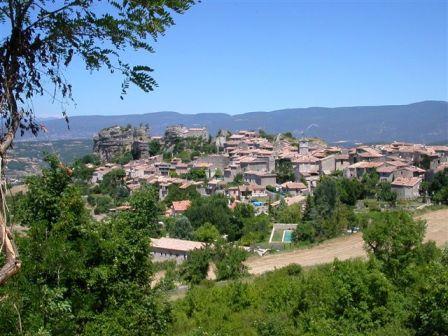 Jean de Florette. Without going into the plot (which is outstanding), this movie was my first taste of the Luberon, a region in Provence, France. It was because of Jean de Florette that I began visiting Provence more than a few times over several years in order to soak up its landscape, plants, the color of the earth, the skies, the people, the lifestyle and architecture.
Enchanted April. Four women from London rent a villa on a remote island in Italy. Want to taste a morsel of an  intoxicating garden and countryside surrounding this Mediterranean villa? This is a movie that will make you want to jump on a plane to Italy as soon as possible so that you too can feel a sense of romance when ensconced in such magical beauty.
Howard's End. What can one say about a movie, with a great plot, but that also exposes us to an English cottage, called Howard's End, which is covered with roses? The scenes that take place at this cottage took my breath away and made me think that gardening at a place like Howard's End would be a dream.
Now it's your turn. Chime in and tell us which of the movies you've seen over the years have inspired your garden making?
**Please note that above photos were copied from Ecocycletours.com, ClydeValleyLavender.com and Rickwalters.net