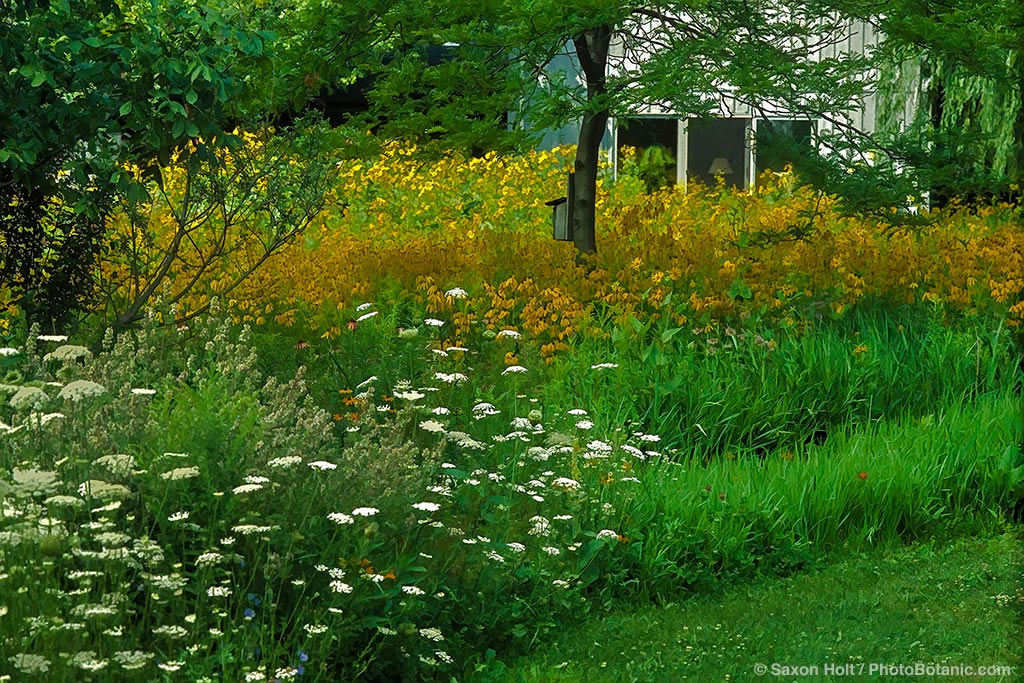 One of the great joys of being a garden photographer is the constant requests for beautiful garden pictures.  I never have to acknowledge winter.  While there certainly is beauty in winter, almost everyone wants to see gardens at their peak.
Just yesterday, a client asked for an oversize photo to fill the back of a trade booth, for a lush, naturalistic, exuberant garden scene that visitors might want to walk into.  We chose a Wisconsin prairie garden in August (above), and I spent the better part of the day making it an illustration that can be ten feet wide.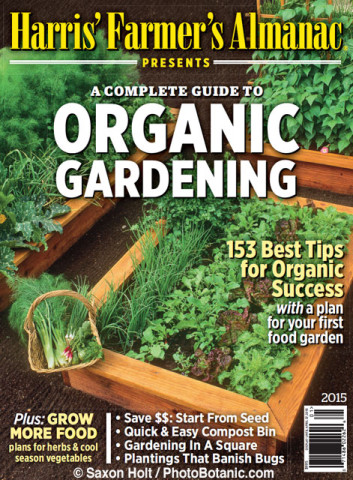 Today I received news that a raised bed garden I photographed in 1995 will be the cover of a newsstand periodical, Harris' Farmer's Almanac Organic Gardening.
If any of you are wondering how I can be so sure this was an organic garden when I took the photo 20 years ago, I will tell a little secret.  These raised beds were in my own garden, a garden that was built and grown just to be the cover of a book about raised beds.  That was back in the day when some publishers had the money to do this.  Now those were the days….
It's not winter in the publishing world.
Feeling a little blue ?  Too much winter ?   Go look at a garden book.  Heck, just go look at the galleries of photos at PhotoBotanic.  The very idea of a photo library full of garden pictures is based on the knowledge publishers can't go shoot a garden at the time the publication is being designed.
Winter tends to be a slow time for garden blogs too.  I am not entirely sure why, although when our own gardens are showing off, it is easier to find inspiration for blogging and to go see what others are doing.  And I suppose it can be frustrating to see glorious garden photos in winter when it is all fantasy.
Ahh, but that fantasy is my business and the best time to entice you to explore garden photography with my new website, PhotoBotanic.com with the idea to self publish books I want to do – such as the series of garden photography books.  Book 2, Think Like A Camera just came out.
I launched the site with a member area for garden photography stories and PhotoBotanic's on-line workshop for garden photography.  Gardening Gone Wild readers followed along for years as I wrote many of the lessons in the workshop, now expanded and available on the site or as eBooks.
The first e-book, Good Garden Photography was released in December when we launched. The on-line workshop is being released by member subscription, intended as a course you take every couple weeks, as you hopefully have time to work with your camera.
The entire course takes 44 weeks because I do want students to spend time with their cameras.  So yes, it is winter now, but by the time you're done it will almost be next winter.  Lots of time in between to find gardens to photograph.
Each of the lessons is also available as an individual iBook on iTunes or Google Play and a quick look at each cover shows the fantasy of garden publishing:
Lesson 1 – Framing, a spring photo of tulips at Filoli.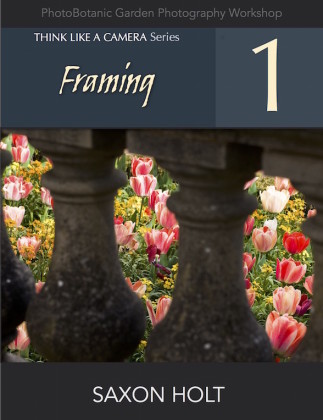 Lesson 2 – Focal Points, an autumn picture; The Japanese Tea Garden in Golden Gate Park.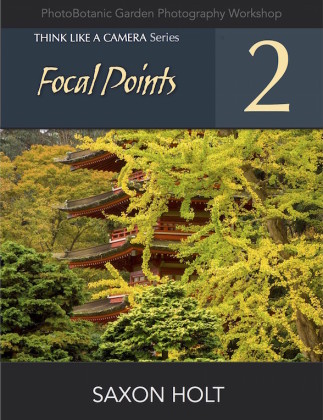 Lesson 3 – Leading Lines, a summer picture, pathway leading to a front door.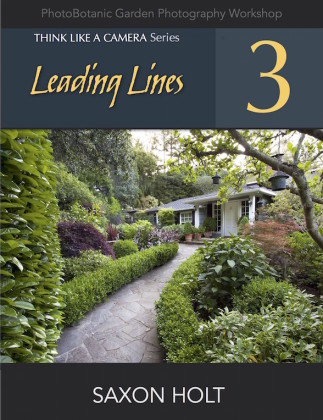 Lesson 4 – Point of View, a summer meadow seen between trees.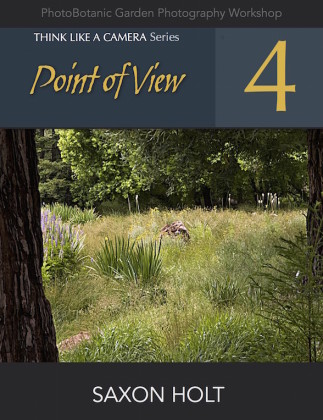 Lesson 5 – Space and Shape, a summer photo, jigsaw puzzle of interlocked shapes.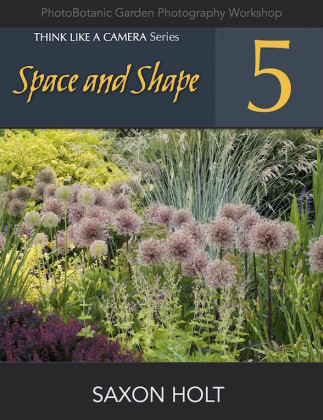 Lesson 6 – Details and Vignettes,  finally a winter photo.  Although with apologies to those of you in bitter cold these days, winter in California only means heavy frost.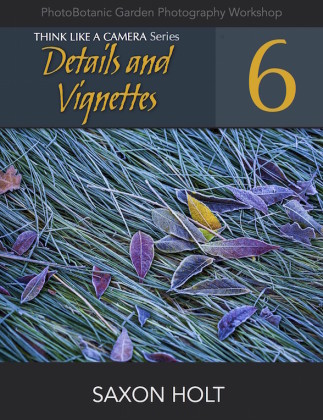 And now you have seen the entire table of contents for Think Like A Camera.  Garden books.  I love making them. Great viewing anytime.  Who reads anyway ?  Come on in – it's not winter.