The winners are in for this month's Picture This Photo Contest. The judge, Allan Mandell, chose On The Road Again as the subject for August. Here are his picks.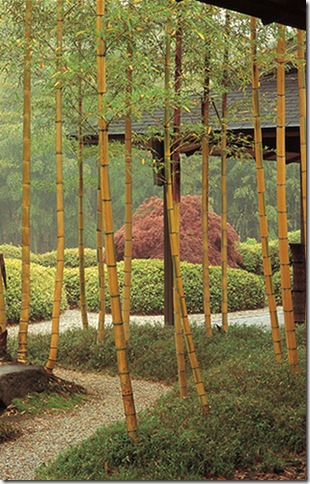 "I've been honored to be a judge for a number of photography competitions, and this one for Gardening Gone Wild was a lot of fun. I especially enjoyed tracing each image entry back to its creator's blog site and reading about their images. It was easy to sense the palpable spirit of community – people willing to share their love of gardens in their own words and though their photography. Wow! What a far-reaching collection of images – spread across Asia, Europe and the US – a nice round-the-world tour.  I can't help but mention two of the entries that put a big smile on my face:  Rock Rose was wifi'd from a campsite, and Castle Under Construction was shot from a moving car  –  now that's truly "On the Road Again"!
So let's get down to the awards. To begin, I would like to give a special nod to all those who entered the Picture This Photo Contest for the first time. That took guts, and the reward is that you are not on the sidelines anymore, you are in the game with the rest of us. Your courage will take you farther down the path as a photographer
I've selected two Honorable Mentions. The first goes to The Shovel Ready Garden taken in San Antonio, Texas.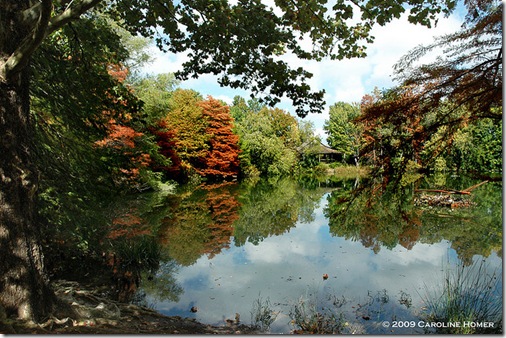 The second Honorable Mention goes to Galeazza Garden whose photo was taken in Kyoto, Japan.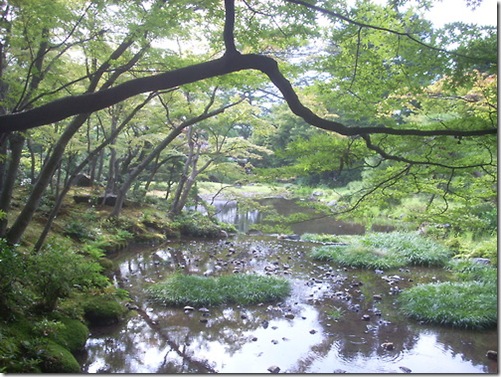 Both of these images have ambiance and atmosphere, an essential ingredient to seeing. Yes, there are details, but more than that, they reveal the flavor of the place, the vibe, the feeling of what it is like to be there. And they make a great pair.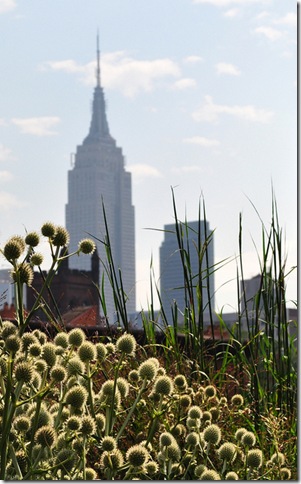 Although this has never been done at Picture This, I feel compelled to make Special Mention of a very impressive blog,  A Tidewater Gardener, which includes a photo-essay on The High Line garden in NYC. Great stuff, and many of these compositions are of publishable quality.
And now for the two top awards:
The Silver Medal goes to  Garden Shoots.
Quoting the photographer: "The image is called "34 Meeting Street." It's a garden half-glimpsed, half-imagined while in Charleston's Battery Park area last spring, just as a dogwood was leafing out above a high wall."
Terrific composition, clean lines, with a sense of discovery, verging on the abstract, triggering our imaginations and pushing the limits of 'garden'. Good eye !
The winner of The Gold Medal is Mr. McGregor's Daughter.
Quoting the photographer: "The photo spoke to me about the spirit of Millennium Park and Chicago's motto, "Urbus in Horto," City in a garden. Under Mayor Richard M. Daley, the City of Chicago has made great strides to live up to that motto, with beautiful plantings in parkways and medians, everywhere you look. The juxtaposition of the cold, man-made skyscrapers with the flowing life of the grasses operates as a metaphor for the city that grew out of the prairie."
Well said!  Mr. McGregor's Daughter gives us an image that reveals a strong spirit of place she discovered while seeing with the eyes of a tourist in her own town. And all in a clean composition, not too much, not too little, just right.
A recommendation: one way to quickly and decisively take your garden photography to a higher level is to write about your images, what you are seeing, what the images are about, and why you shoot them. This can be as much about the inner world of the photographer as about the outer world of beauty. Creating a strong photographic composition is a similar endeavor to writing, trimming away everything superfluous until only that which is essential remains. This is what artists do, go to the essence, and the clarity of carefully chosen words will be reflected in your images.
So, all you photo-bloggers, you have the perfect venue for doing this. Happy trails, and let the cream rise."
A big thank you goes to Allan Mandel who did a superb job of judging. Next month's subject is going to be mouthwatering and abundant; so get ready!
To see a gallery of all the photo entries for this month, click here. To check out all past Picture This contests, click here.