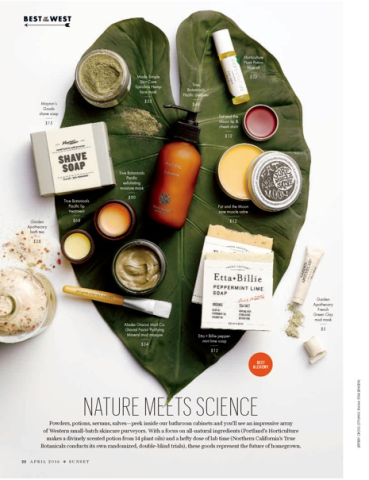 What a lovely surprise to see, in Sunset magazine's "Best of the West" (April 2016), a friend's product featured (it's at top right).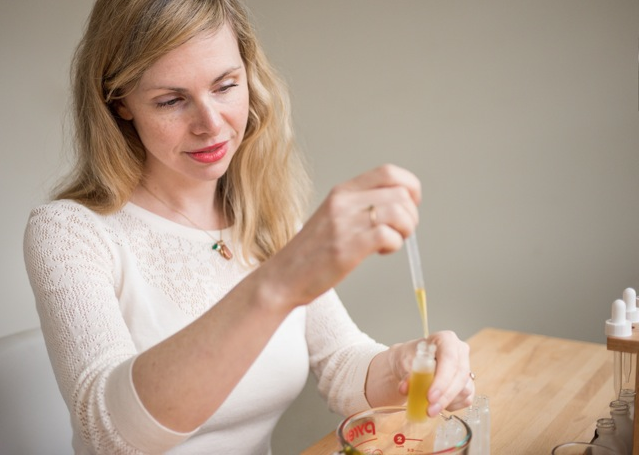 Juree Sondker of Portland, Oregon, founder of Horticulture Skin Care, is the acquiring editor at my books' publisher, Timber Press. She and I got to talking about the many benefits of oils derived from plants, which she had first learned about when editing JJ Pursell's book, The Herbal Apothecary. I'd been obtaining plant oils from my personal trainer, Amy VanLiew, who gets them from DoTerra. A drop of lemon or peppermint oil in a glass of water makes me want to keep sipping, so I easily stay hydrated all day. I prefer the refreshing taste to that of any other beverage, and now carry a tiny bottle of lemon oil in my purse.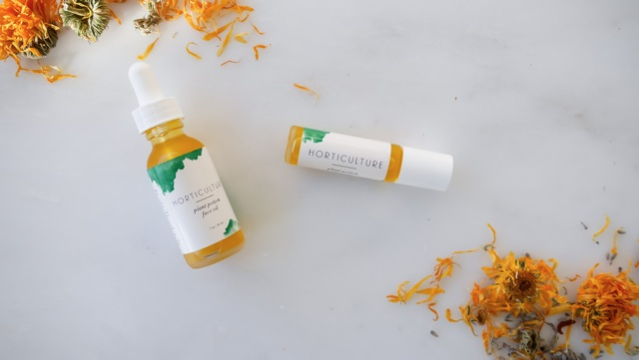 I don't know about you, but I really dislike perfumed moisturizers and cosmetics that contain who-knows-what chemicals. So when I found out that Juree's skin care potion combines 14 botanicals that promote cell turnover, skin rejuvenation, and collagen production—while nourishing the skin and calming the inflammation everyday stress can cause—I had to have it. "This active serum works as a superfood for your skin every day by helping to heal scars, even skin tone, and lessen the appearance of fine lines," she states in her stunning website. I apply it twice daily, wherever my skin seems dry or is especially delicate (i.e. under my eyes). Then I use my fingertips to spread the oil so my entire face is lightly coated. It has a fresh, herbal scent and works well as a base for foundation.
I also wouldn't be without DoTerra's "On-Guard" immunity-boosting blend during colds-and-flu season; it combines wild orange peel, clove bud, cinnamon bark, eucalyptus leaf and rosemary. "Using oils is empowering," a friend with school-age children told me. "We're no longer dependent on drug-store products and prescriptions. I treat my kids at home."
For more about Juree and her Horticulture Skin Care, here's a terrific Q&A:
Garden Glow: Juree Sondker of Horticulture Skin Care on the Powers of 'Plant Potion'