Steve Asbell is a writer, illustrator and photographer based out of Jacksonville, Florida. I'm a big fan of his writing and his love of gardening is inspiring. You can find more about him at his blog, The Rainforest Garden.  Fran Sorin
In Steve's words:
I've only been a gardener for the last three years, but my mother has been preparing me for a lifetime. It was only when she lost the ability to walk and became the proud new owner of a power chair that I planted my first garden. It was meant to be a gift to the woman who taught me to live and celebrate each day, but it was only through her garden that I was finally able to appreciate all of the lessons she's taught me through life. Gardening was a little difficult for an army brat like me, but the lack of space never kept me from learning. 'Bloom where you're planted' was a common saying among military wives, but for my mother those words stuck and became a mantra that defines and empowers her to this day. She didn't teach me how to garden in the usual sense but instead gave me gifts much more enduring and profound. My mother taught me how to cultivate my sense of wonder into adulthood and to savor life wherever it can be found. She was teaching me to be a gardener all along.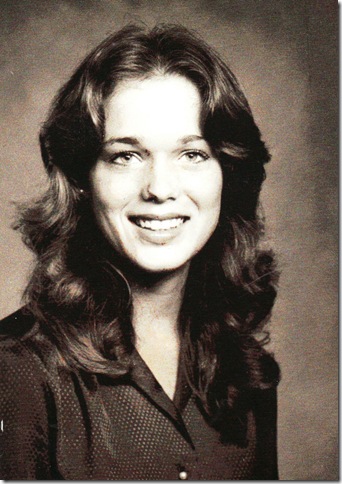 Savoring life should have been a challenge for my mom, because the very same year I was born she contracted the disease that would eventually be diagnosed as lupus. The constant seizures, strokes and TIA's that plagued her throughout my childhood may have terrified me, but they also made me savor each moment as if it were our last. It was this harsh reality that shaped us into the exceedingly happy and optimistic people we are today. Nancy Asbell can handle anything. She is about to lose her home and her garden, she lives each day in extreme pain from terrible infections, and her body is constantly attacking itself in new ways as a result of lupus. She's in a constant balance between life and death; a minor scratch can balloon into a life threatening infection in a matter of hours. Despite her daily struggles, every conversation with this woman leaves you invigorated and inspired by her resilience and optimism. She is a wonderful breath of fresh air that makes me proud not only to be her son, but part of the human race.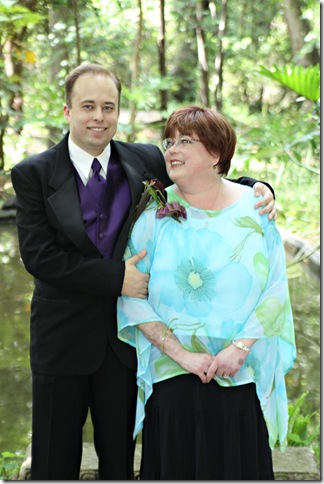 Garden designers 'borrow views' by opening up the garden to an appealing scene in the distance, and my mother has taught me to view the world this way as well. She lives on borrowed time and borrowed views, looking beyond the most horrible circumstances to stunning vistas just around the corner. Gardening allows us to see the world in its entire splendor on a daily basis. When we can find joy and wonder in something as simple and benign as an unfurling new leaf, this cruel world suddenly becomes something softer and kinder.
Before I thought to become a writer or a gardener, I expressed myself through music and art, seeking nature on the sidewalks, drainage ditches and stacks of books. This got me into trouble sometimes. When my teacher called my mom in fumes to complain that I spit in the tadpole tank, I was lucky that my mom was so supportive. My hero! I tried to explain to the teacher that the tadpoles would die without algae and that spitting in the tank was just a last ditch effort to save them, but only my mother understood my quandary. My mom supported me as I spent peewee baseball games inspecting dandelions and butterflies while baseballs flew overhead, and she understood where I was coming from when I failed tests because I was too busy drawing.
While nature and creativity figured heavily in my life, gardens were just a part of the scenery down the street. For us a garden was always a short term arrangement of four years or less; little more than a scattering of containers or narrow strips of marigolds along the foundations of rented military houses. Besides, my mother was often too sick to garden anyways. The circumstances never really got us down too much, because we always knew that beauty was never far away.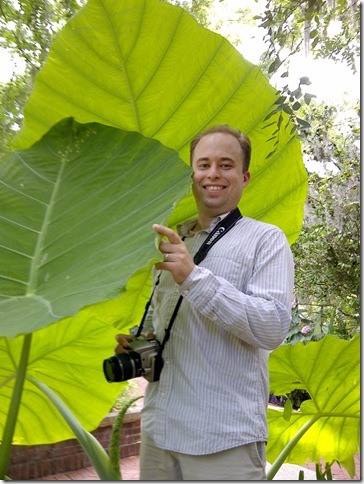 Of course, some places are beautiful to begin with. Just beyond our dreary military apartments in Bamberg, Germany was a world of adventure. My mother would take me shopping in a patchwork quilt of medieval buildings and haphazard cobblestone streets to enjoy the sensory overload. Since garden plots were a luxury in the cramped Bavarian town, the local gardeners used window boxes. Fragrant blooms spilled from every window letting their perfumes seductively mingle with the aromas of bratwurst, freshly baked bread and the centuries of tobacco smoke that permeated the walls. Beyond our town were majestic castles on hilltops and quaint cottages nestled in the Black Forest. If any of this sounds like the ingredients to a good fairy tale, it's no coincidence. The brothers Grimm called Bavaria their home. We learned German from the kindly locals as they gave us plums and hazelnuts, and taught us how to compost, recycle and prevent pests organically. For example, every garden had a saucer of stale beer out to lure the slugs to their inebriated demise, an ironic fate that even the brothers Grimm could appreciate.
The desolate wasteland of Barstow, California was the polar opposite of Bamberg but no less entrancing, believe it or not. We had a small patch of garden filled with marigolds and agapanthus to tend to, and just out the back door was nothing but tumbleweeds. I loved it. Meanwhile, my mom made a career for herself as a music teacher at schools bound in by barbed wire and surrounded by gang violence and homelessness. Barstow's location between Hollywood and Las Vegas made it into a natural gutter for broken dreamers, but it was a haven for a nature obsessed boy like me. My mother's health began to deteriorate in California, but things came to a head in 1996 while we were living in Kansas.
That was when the brain stem stroke hit. I watched as she lost control of her body and absolute gibberish flowed from her twisting mouth, but I do remember her earnestly trying to say "I'm sorry." The stroke was so severe that she lost the ability to walk, speak or even hold a fork. Luckily my mother taught herself how to function in time, but the stroke was only one of the catastrophes that unfolded within her body. Since then she's suffered through massive internal bleeding, a broken spine, constant disfiguring and life threatening infections, a ruptured stomach and many more disasters. She is a living miracle. Today when she paints a landscape or plays the piano, I feel like it's a gift.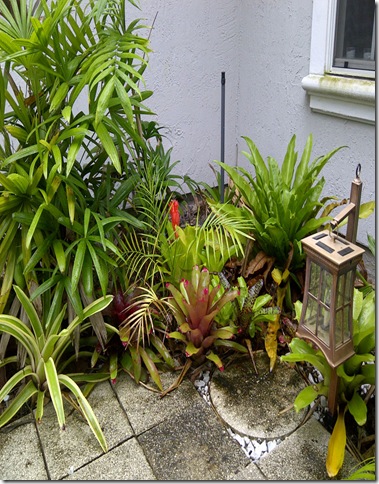 When my mother started living life from a wheelchair a few years ago, I decided to take up gardening so that I could give her the garden she was never able to have. The garden's layout is a bit of an oddity because it's all along the one side of the yard that my mother can see from the porch, but that's okay. I didn't design it for anyone else but her anyways, and I'm sure a true garden designer would understand my reasoning. I planted the garden as a gift, but gardening has since come to define me. Soon my mother will lose her house and garden to begin anew somewhere else, but she never needed a patch of soil to put down roots. It's that zest for life and sense of wonder that sustain her.
You might be interested in checking out Denny Schrock's:  What Our Mothers Taught Us About Gardening Life  and Rebecca Sweet's What Our Mother Taught Us About Gardening And Life
** If any of you would like to share your own "What My Mother Taught Me", story, please write me at:fran@awakecreate.com