A reminder to all of you keen photographers that August's Picture This Photo Contest deadline is this Saturday, August 22nd at 11:59 p.m. Eastern time. David Perry, a renowned photographer, is our judge and the subject he has chosen is Down On Your Knees. For more information on what David is looking for in photo entries, click on: August's Picture This Photo Contest.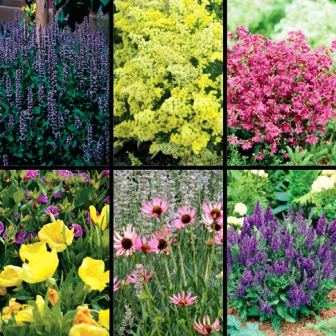 Just in case some of you don't remember, this month's prize is a selection of late summer-blooming perennials supplied by High Country Gardens. And what could be better than these plants to liven up your borders this time of year?
Here's a list of the plants:
Solidago 'Little Lemon', Little Lemon goldenrod
Echinacea tennesseensis 'Rocky Top Hybrid', Rocky Top Hybrid Purple Coneflower
Origanum laevigatum 'Pilgrim', Pilgrim Oregano
Agastache 'Blue Fortune', Blue Fortune Hybrid Hyssop
 Oenothera macrocarpa, Missouri Evening Primrose
 Salvia nemorosa 'Marcus' , Marcus Dwarf Blue Sage
So grab your cameras, get down on your knees and join the fun!   Winners will be announced on August 27th.