One of the most popular areas of the recent Los Angeles Drought Tolerant Plant Festival was the "Kid's Day" section. I was very impressed by the educational exhibits, activities, and volunteers—all members of the Los Angeles Cactus & Succulent Society, a community-oriented organization now in its 80th year. I'll soon release the video footage I took while there and post the link here. (Or, if you'd like to be notified, subscribe to my YouTube channel.) In light of the obvious importance of introducing children to nature (see Fran's recent post), wouldn't it be wonderful if more events introduced the fun and fascinating aspects of plants and their cultivation?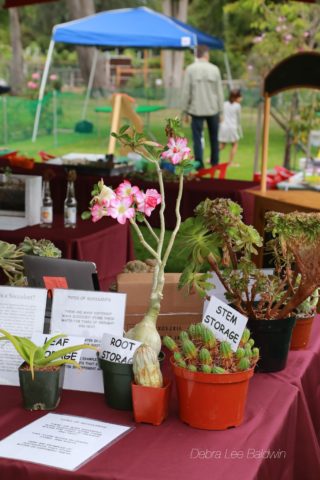 I photographed the exhibit tables before Kid's Day opened to the public.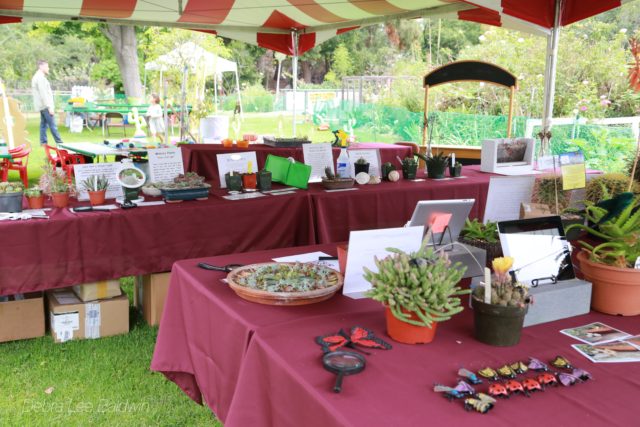 The little girl in the background is the granddaughter of LACSS member Kathleen Misko. When I asked little Veronica what she liked best about Kid's Day, she replied, "The videos, because I'm in them!"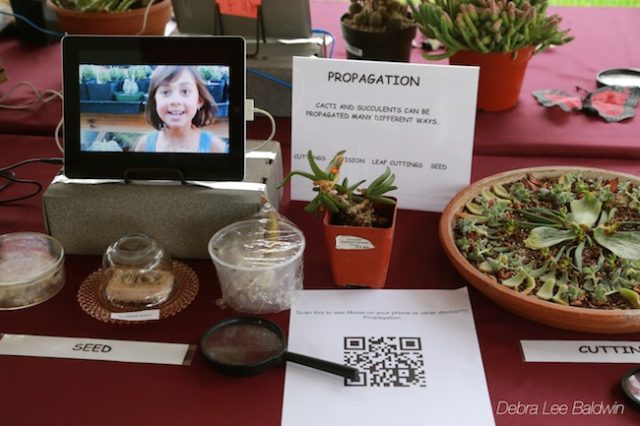 I wish I'd been to an event like this when I was a child. Or, for that matter, when I began learning about succulents as an adult.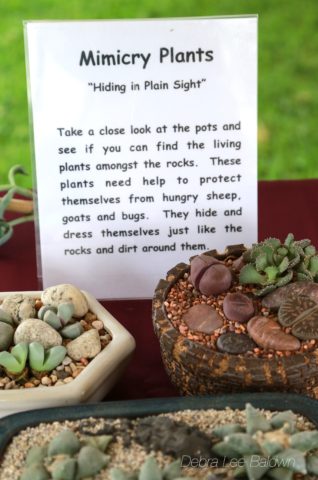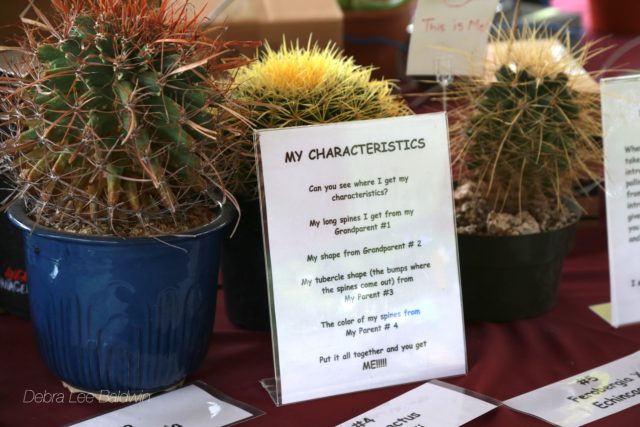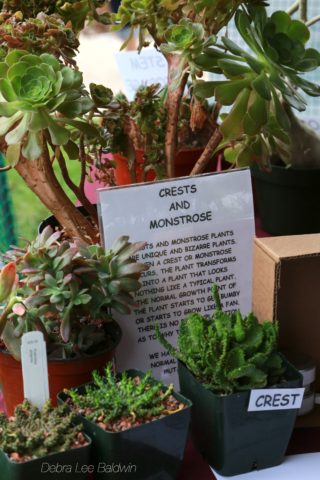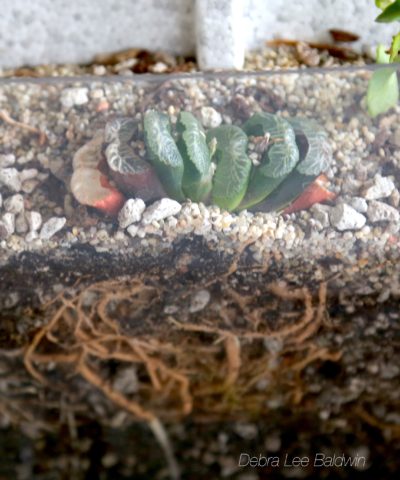 Below, volunteers double check everything before the onslaught.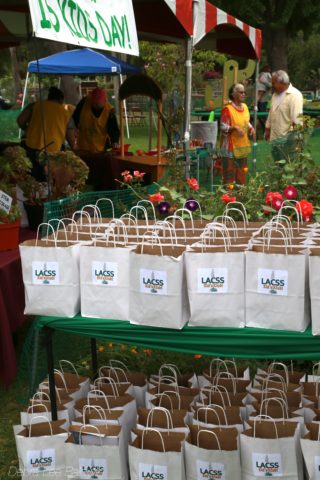 Upon arrival, each child received a bag of items: mini saguaros to paint, a pot to fill with small rooted plants, and a wine cork with a magnet on the back and a hole to hold tiny cuttings.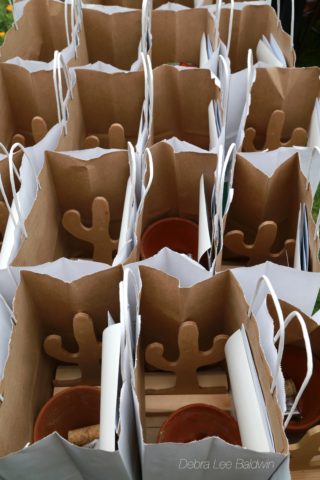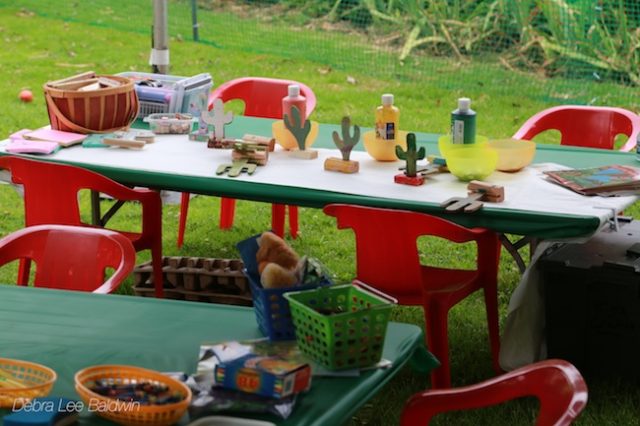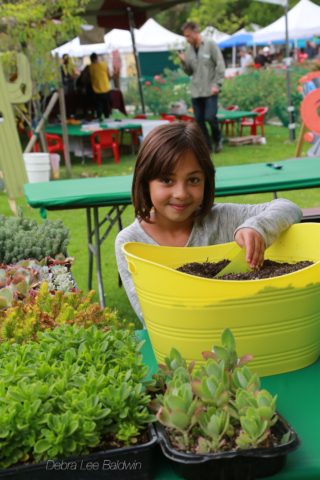 When I returned with my camcorder, it was delightful to watch the volunteers—many of them grandparents—assist children pot up the succulents they'd selected, as their parents proudly looked on. You'll see this yourself in the video, soon!