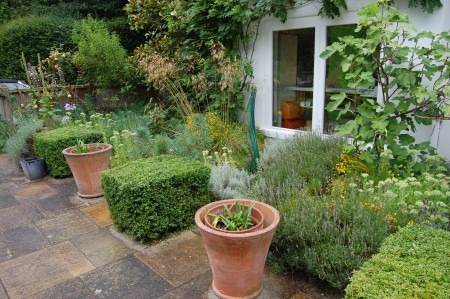 Last week I spent a day doing some filming with Duncan Heather and Elspeth Briscoe for a MyGardenSchool  online course on perennials I will be tutoring next year. Duncan is principal of the Oxford College of Garden Design and a noted garden designer. So, interesting to have a look around at a leading garden designer's own patch of mature garden.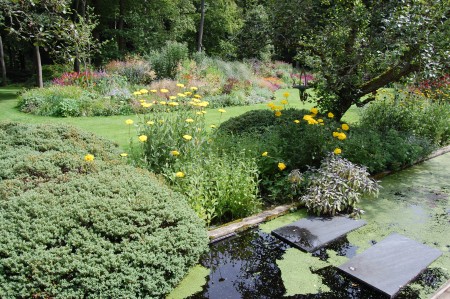 Duncan's garden is laid out in what was the orchard of a big house, so there are still some surviving fruit trees. It definitely has the modernist touch, but nice and subtle, the sense of this garden being 'designed' is almost subliminal. Which is nice as so much modernist-influenced garden design can be so heavy handed.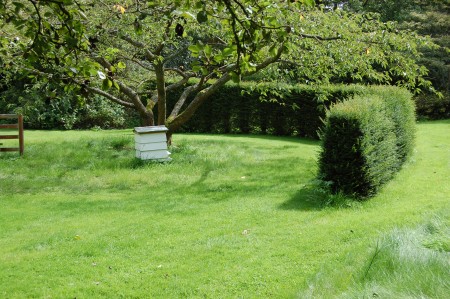 I liked this hedge, just a simple curve surrounding some of the old fruit trees, some rougher grass and one of Duncan's beehives. This is actually quite a central feature in the garden as a whole. Its presence helps make the whole place feel relaxed and unselfconscious.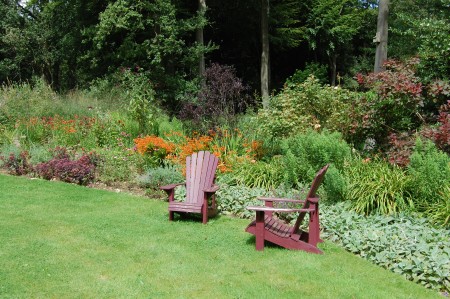 This is unsusual for a British garden in being surrounded by mature woodland, so you look over mature perennial borders into upright beech trunks and deep shade. The garden reads as a large sunlit woodland glade.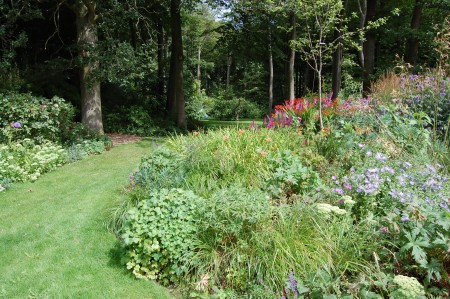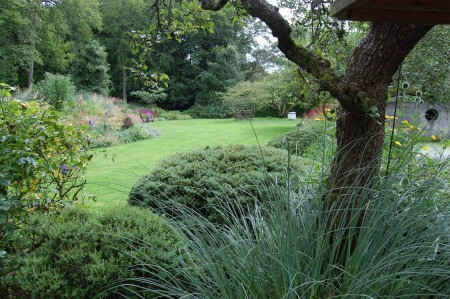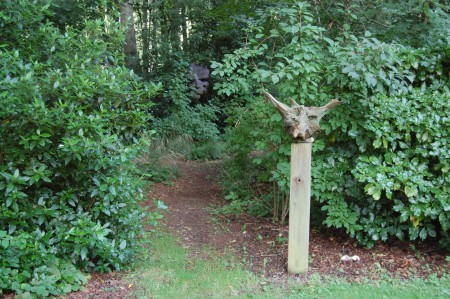 Sculpture has a role, as it often does in contemporary gardens, but again, not overdone. This path appears to lead out into the forest. It probably only goes to the compost heap but the hint of intention of leading out elsewhere and with that rather sinister sculptured face at the end, the suggestion is that this could be an exciting journey.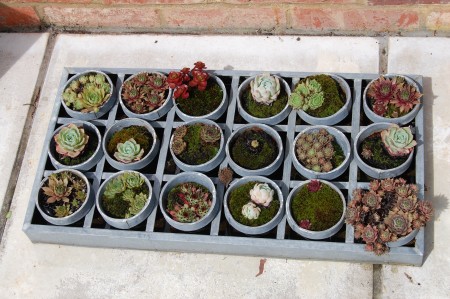 Some nice little touches with containers.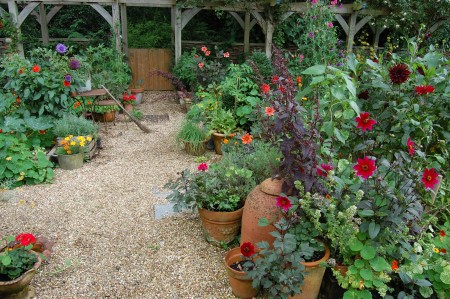 Duncan's wife, Carol, looks after the garden.I felt that she probably spent most time and had most fun in this vegetable garden, quite separate from the rest and feeling very different. Beds of vegetables were interspersed with cut flowers, dahlias, pots etc.