What took my breath away this month are the cut flowers and fresh veggies (some organic) sold in markets, road side stalls and garden centers throughout Israel.  Here's a glance of what I saw yesterday at a market. And just to make you salivate a bit, I'll translate the prices for you into dollars!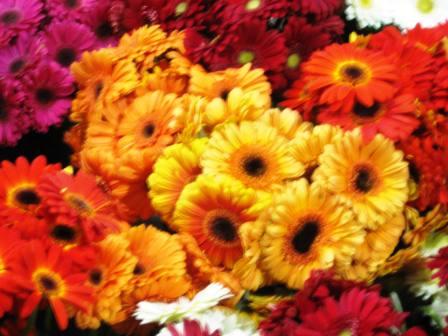 Gerbera daisies priced at 19 shekels for one dozen. Price exchange in U.S.: $4.75 per dozen.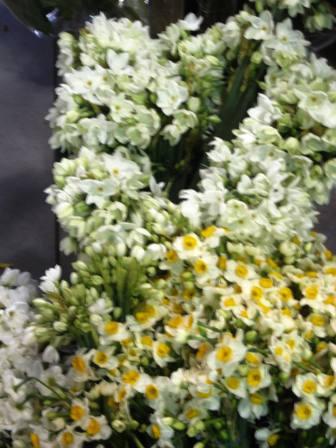 Narcissus: 12 shekels for 2 dozen. Price exchange in U.S.: $2.50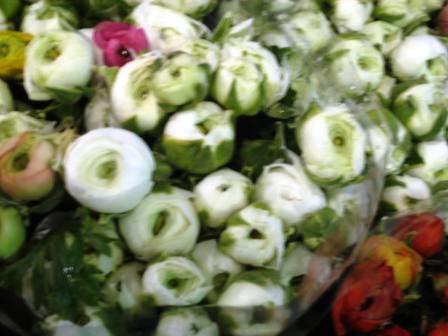 Ranunculus: 2 dozen for 29 shekels. Price exchange in U.S.: $7.50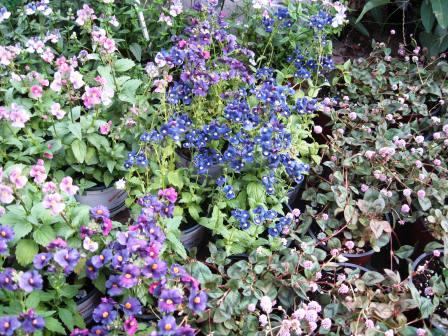 Nemesia hybrids. Those antique muted, pastel colors take my breath away!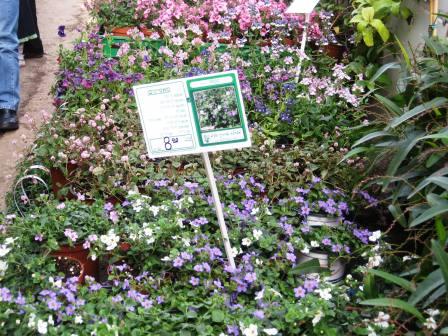 Nemesias priced at 8 shekels per pot translates into about $2. per container. How does that stack up with the prices of annuals at your garden center?
Don't know the price of these cauliflowers. And yes, they are not legitimately flowers but they sure did grab my attention!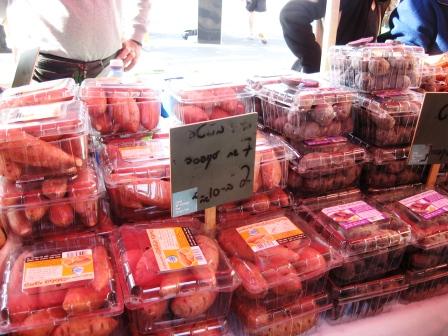 Yams and purple potatoes priced at 2 containers for 10 shekels. That translates into $2.50 per 2 containers. Not bad, eh?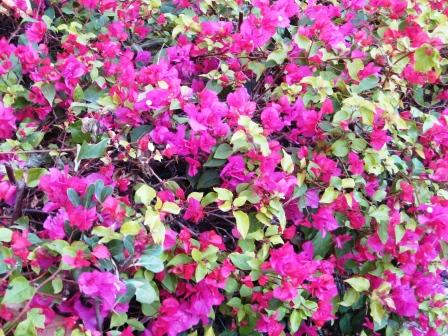 In Israel, bouganvilleas are not limited to rapidly growing vines but are also grown as shrubs. The landscape is filled with them in all colors. I never tire of them!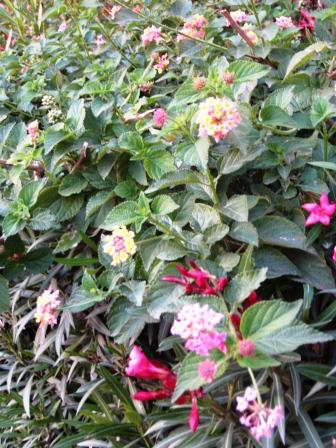 A plethora of lantanas (in every color) and oleanders are grown throughout the country. When I see how they grow here compared to when I grow them in the summer back East, it makes me laugh!
To read all of the other posts for this month's Garden Bloggers Bloom Day, go to MayDreamsGardens.