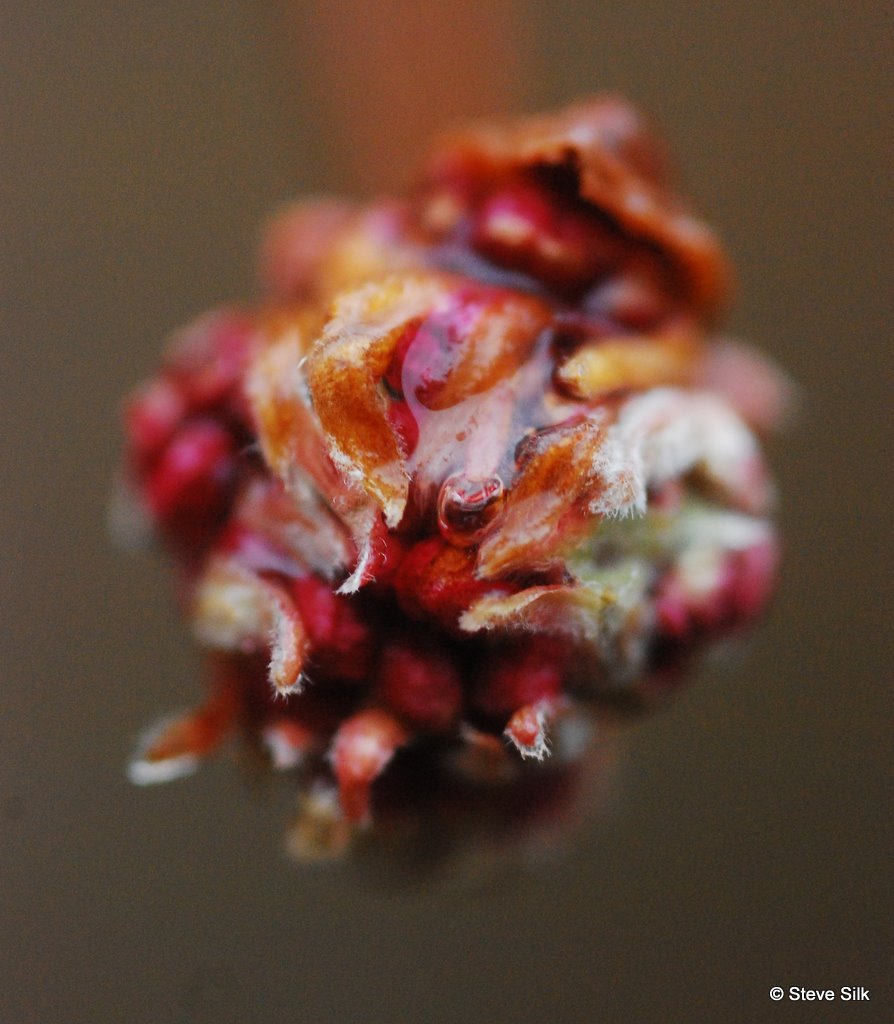 The ideas of March means many different things. Even in my yard, which is the last place the snow melts for miles around. Just lucky I guess. One thing that means is that we have an abundance of microclimates, since some places warm up about the same time as the rest of town, and some places much later. Still it's the overall momentum of winter that really drives what happens in mid March and this year winter has had BIG mo. So today is more a day of waiting, when the garden is pregnant with the promise of spring. So, we're expectant, you might say. And the buds look ready to deliver. Above is an almost-in-bloom bud of a 'Dawn'  viburnum (Viburnum x bodnantense 'Dawn'), one of  the first shrubs to bloom at Clatter Valley and wonderfully fragrant, but not yet.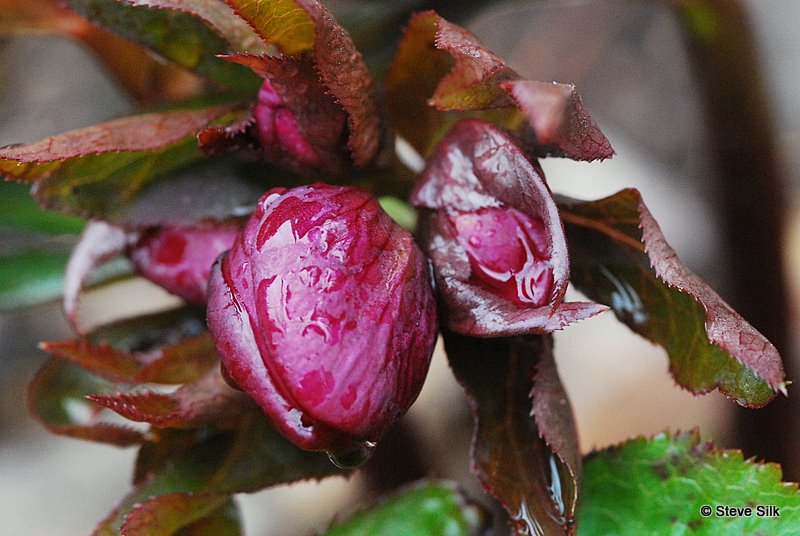 These hellebore hybrid buds have an almost fearsome appearance; they're reminding me of Seymour, the man-eating plant in Little Shop of Horrors. Any day now these swollen burgundy buds will burst with glorious, richly wine colored blossoms, but not yet.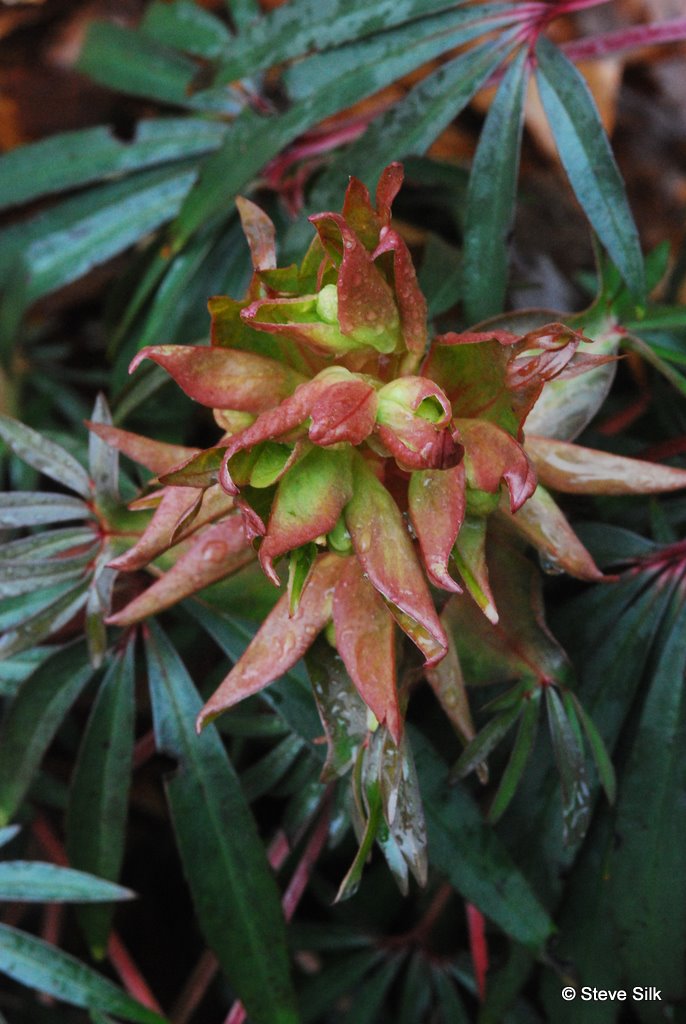 There are more hellebores where that one came from, including stinking hellebore, (Helleborus foetidus). technically speaking it's in bloom but for obvious reasons-like these frost- and winter-battered blossoms, I grow this mostly as a foliage plant. So yes it's in flower, but is it at its best? Not yet.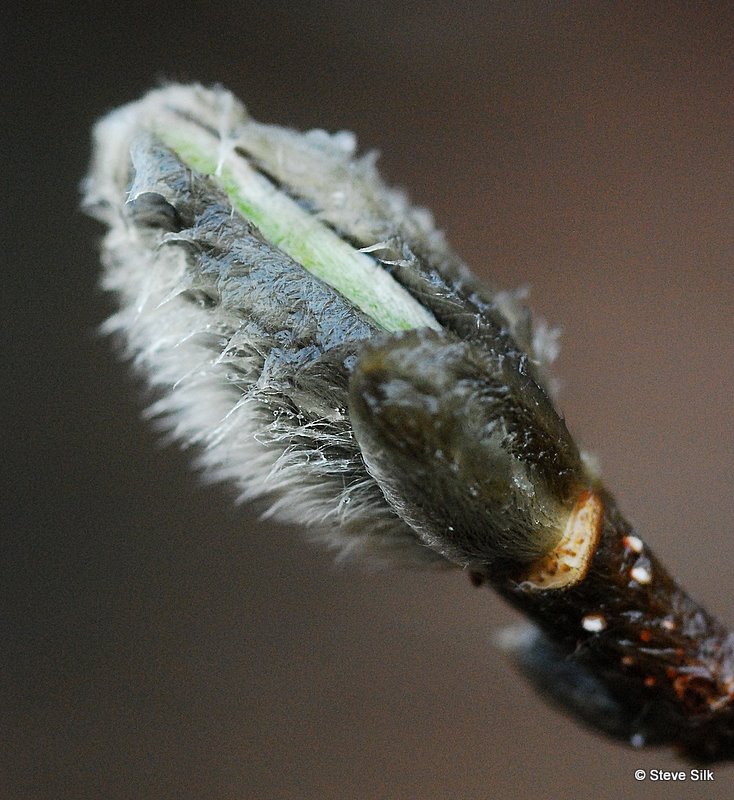 Magnolias are one of the specialties of the house here. I've got near 20 different species and cultivars, including this Magnolia x loebneri 'Leonard Messel'. In late winter the impending blossoms swell like oversized pussy willow buds, and then erupt with glorious flowers descended from the days of the dinosaurs. But not yet.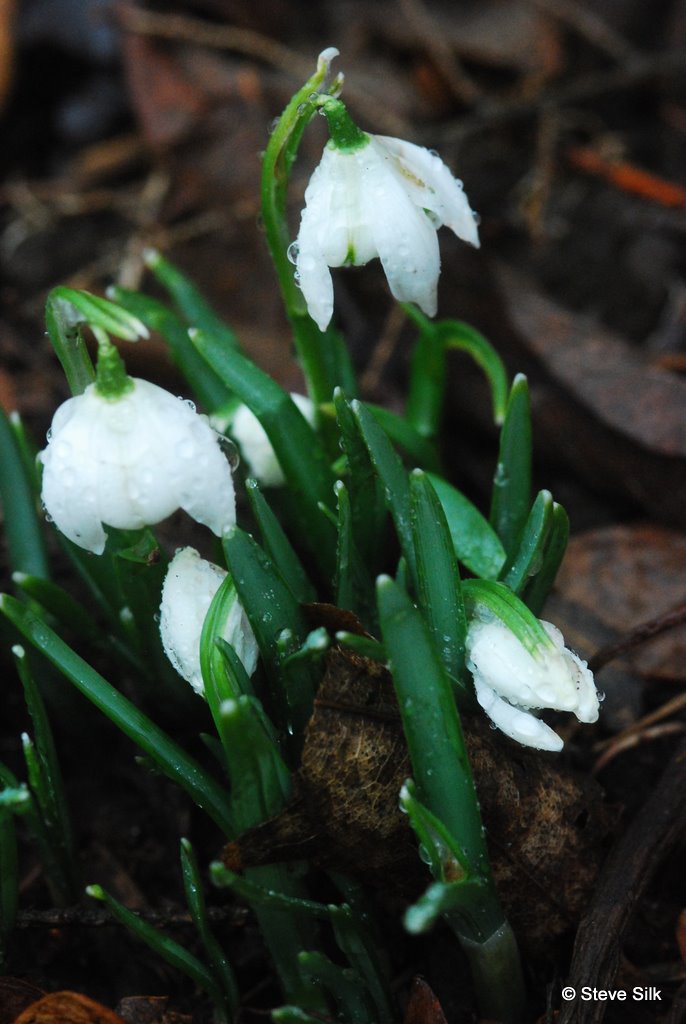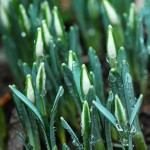 At last, a flower that looks like something. Snowdrops (Galanthus spp.) are such dependable harbingers of the changing season. They even look neat when they are about to bloom, but once their little white lanterns open, spring cannot be far behind. I saw some of these back during a January thaw, but they're really coming into their own…now!
To read more about what's happening this very day in gardens all over the country and beyond, go to May Dreams Gardens.