With Earth Day quickly approaching, Chuck Leavell, the long time keyboardist for The Rolling Stones and ardent environmentalist, has a lot to be singing about. Mother Nature Network, an environmental site that he co-founded 15 months ago, has become wildly successful, more than anyone could have ever imagined.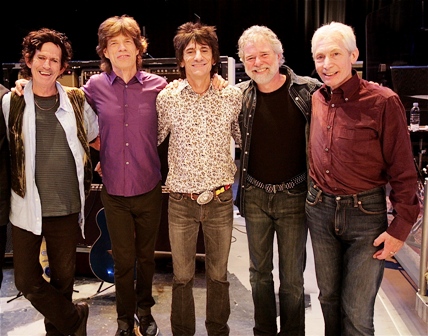 How did Chuck's latest endeavor become a #1 hit? As he tells it, a friend of his, Joel Babbit, a public relations and advertising whiz with a long string of successes, contacted him about a business idea that he thought was waiting to be discovered. One of Joel's clients had started spending big bucks in order to make the public aware of their environmental responsibility programs. Once Joel got wind of this, he went on the internet, did some research, and saw that there was no one site that covered the gamut of environmental issues. He envisioned a site that would be a 'one stop shopping' source for consumers; the goal was to make it both engaging and user friendly. Joel told Chuck that he would resign his job immediately if Chuck came 'on board' with him; Chuck responded with a resounding 'yes'.
Overnight, Joel raised close to 10 million dollars, offices were opened in Atlanta, and today MNN has a staff of 17. As the Director of Environmental Affairs, Chuck has two programs on air: Love of the Land, which is about people facing issues with the environment and In The Green Room, which is conversations with noteworthy individuals who are committed to green living.
From the time it gave birth, MNN hit the road running, quickly gained traction and is now exploding. It recently became the #1 slot on Amazon in the 'for profit' environmental site category and #6 worldwide, just behind the EPA. For the month of March, it had close to 3.3 million page views and over 1.1 million visits.
If you're wondering how a legendary keyboardist evolved into an eco-entrepreneur, the answer is simple. Chuck dreams big: his curiosity, desire to learn, passion and ability to listen to his heart, opens up endless possibilities for him. If you couple that with innate talent, hard work, discipline and a strong commitment, you've got yourself a winning combination.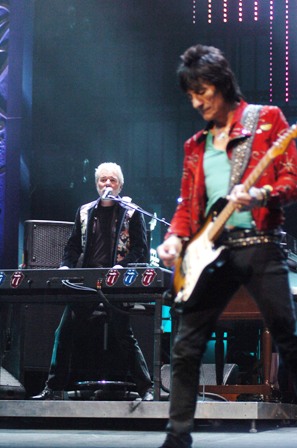 From the time Chuck was 13, when he saw Ray Charles performing live and decided to become a professional musician, he began painting his life with large brush strokes. At the age of 20, Chuck became a member of the original Allman Brothers Band, has been the keyboardist and unofficial music director for the Rolling Stones for the last 28 years and continues to create magic on his keyboard with the 'whose who' of Rock 'n Roll and Country Music whenever the opportunity arises.
Frank Liddell, the owner of Carnival Records who has worked with Chuck several times over the years, had this to say: "For whatever reasons, when Chuck starts playing the piano, even when it's in between takes, it feels good, it feels right. It's hard to hire Chuck Leavell and stick him in the background. You hire Chuck Leavell because it's Chuck Leavell. There is something about the way it feels when he begins playing: it's brilliant."
Frank talked about Chuck's insatiable desire to play music whenever and wherever he can. He mentioned one time when Chuck had just come off tour with the Rolling Stones, how he jumped into his car and drove 6 hours to get to a recording session. "I'll be sort of thanking him and he'll be thanking me. And then he'll remind me that he wants to play on anything that I have for him. To this day, even during breaks while in the studio, Chuck will sit and play the piano. Inherently, it's quite simple; Chuck just wants to play the piano."
Chuck's second life altering experience happened when he and his wife, Rose Lane, inherited a 2500 acre plantation from her grandmother. In spite of the financial burden they were about to take on, Chuck and Rose Lane felt a responsibility to keep it in the family and become stewards of the land. Similar to his decision to become a professional musician, Chuck followed his instincts, having faith that he would come up with a solution for keeping the plantation financially solvent.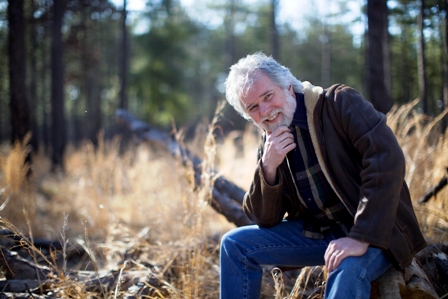 After checking out several options, Chuck began studying forestry through correspondence courses. Knowing next to nothing, he attended seminars, networked with other farmers, experimented and worked endless hours on his land, eventually becoming a highly respected tree farmer and winning numerous awards. He now uses his clout to lobby for conservation issues on Capitol Hill.
Tom Martin, the Executive Director of the Forest Foundation, who has accompanied Chuck on trips to Washington said: "Chuck is terrific on Capitol Hill because he has been out there long enough so that people understand what a commitment he has to this cause, that he won't be in one year and out the next. Because of that, he has built relationships and is at ease with several people in Congress. He is able to talk to those folks as a peer, as an equal. That's incredibly helpful and makes him effective up there."
U.S. House Agriculture Committee Chairman Collin Peterson: "Chuck Leavell has a pragmatic and real-world approach that makes him a unique voice on conservation and environmental issues. He has distinguished himself as a real advocate for common sense conservation and environmental policy that works. Chuck has also played with my former band, so he has shown he can harmonize with Member of Congress in more ways than one."
Governor of Georgia, Sonny Perdue:  "My generation has known Chuck as a great musician, but future generations will know him for his role as a leading conservationist. Not only is Chuck a spokesman for stewardship, he's practicing it every day."
Chuck's charisma, ability to connect to people, humility and down to earth personality "makes him a magnet for people", Tom said. Whether he casually chats with Senator Lugar from Indiana (who is also a tree farmer), meets with decision makers on Capitol Hill, shoots the breeze with colleagues, or spends time reading to a group of school children, one thing you can count on is that Chuck is always himself, wherever he goes.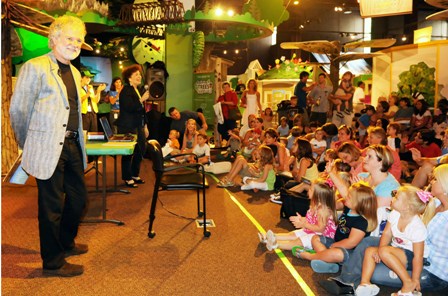 No doubt that we'll be hearing alot more about Chuck Leavell in the coming years. He is a verb: constantly in motion, taking risks, filled with boundless energy and the desire to effect change in the world. Chuck is always listening, not only to the music he creates and plays, but to the land, forest, to other human beings and to what is sorely lacking and needed on the universe.
As Frank Liddell said: "There's something that Chuck brings that I've never heard from anybody else and never will again. This guy is a national treasure, both as a person and a musician. Someone should take a picture of it while they can."
For more information, click on: