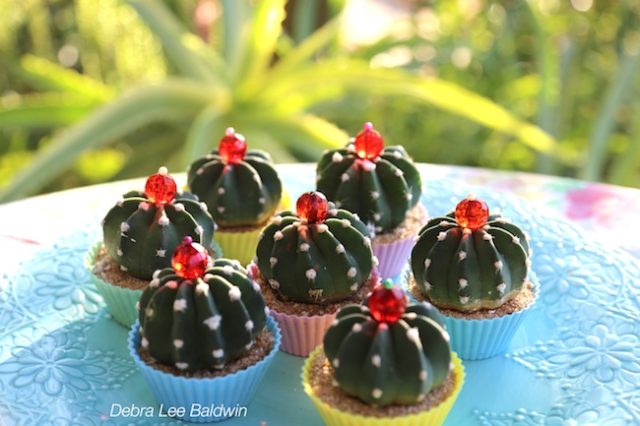 You've seen cupcakes that look like cactus. Isn't it time cactus looked like cupcakes? I came up with the idea when I was hosting a gathering of succulent-loving friends.  It led to my latest video, "Cactus Cupcakes," in which I show how domino cacti (echinopsis) are easily transformed into party favors. Each fetching little cactus is nestled in a silicone cupcake wrapper and has a faceted "cherry" on top.  Tan sand surrounding its base resembles cake.
Enjoy the video on YouTube. On my website you'll find a complete Materials List, with links.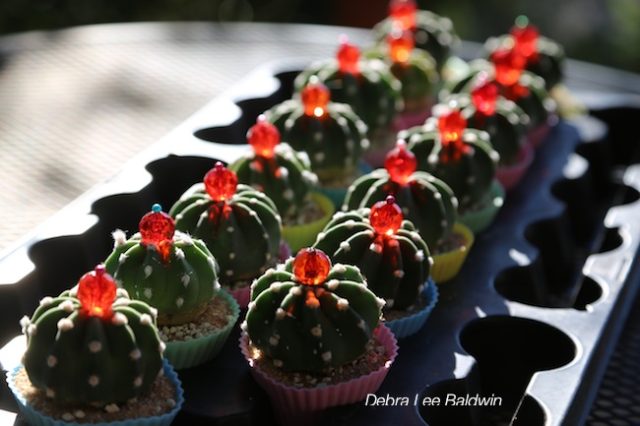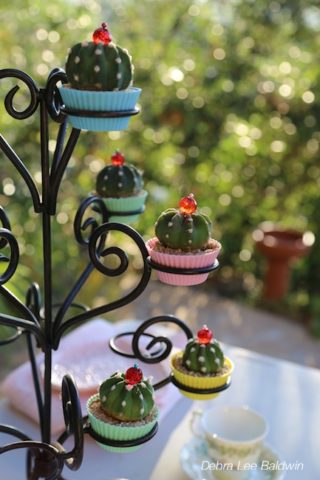 These little inedibles make a cameo appearance in my other new video, too: One Candle Holder, Three Succulent Displays. Have fun!