We don't tend to 'toot our own horns' at GGW, BUT I've just gotta do it this time because I am so thrilled about the awards being given to some of our GGW Contributors.
Two Regular Contributors and two Guest Contributors are 2010 GWA Garden Media Recipients. They have each earned a Silver Award of Achievement in their respective areas of expertise. A drum roll please…
The American Meadow Garden, photographed by Saxon Holt, was one of two Silver Medal recipients in the "Overall Product – Book" category.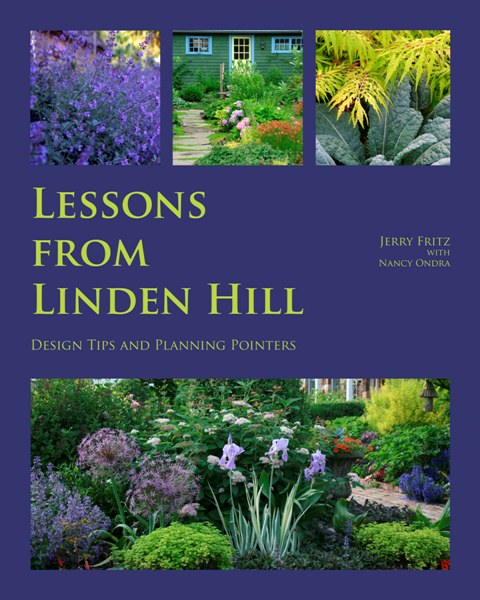 Lessons from Linden Hill: Design Tips and Planning Pointers, developed, co-written, photographed, and produced by Nancy Ondra, was the Silver Medal recipient in the "Trade – Special Projects" category.
Rob Cardillo was the Silver Medal recipient in the "Photography – Electronic Media" category.
A Clearing in the Woods: Creating Contemporary Gardens, photographed by Roger Foley, was the Silver Medal recipient in the 'Photography-Book' category.
All of the Silver Medial recipients are now semi-finalists for the Gold Awards. The Gold Awards for Best Talent and Best Product of the Year will be announced at the Awards Banquet, which will be held September 13, 2010, at the annual GWA Symposium in Dallas, Texas.
On to the annual Mouse & Trowel Awards: GGW is one of five finalists in the Best Blog Writing category. The list of finalists is available at Mouse & Trowel. Readers can cast their votes until 11:59 p.m. on May 17, 2010. Winners will be announced on May 18th.
Finally, I don't normally publicize events, but I just felt this one at the New York Botanical Garden, from April 30-June 13, 2010, was too delicious to pass up. It is an exhibit about Emily Dickinson, the well known American poet, whose love of plants and flowers and the incredible impact they had on her poetry has been of little note until now. If you're in the area, it's something not to be missed. And if not, it's worth clicking on the link to learn more about  how gardening influenced Emily Dickinson throughout her life.