Each year, in late fall, when I bid adieu to my garden as it sinks into its cold weather hiatus, I feel a sense of sadness, nostalgia, and appreciation. This year, because I flew from Tel Aviv to celebrate Thanksgiving in Philadelphia, I knew that when I returned that my robust, autumnal Mediterranean garden will have morphed into a quiet, winter garden.
The brilliant zinnias, dancing and cavorting with each other, will most probably be dead due to intense rain and high winds. And my purple hyacinth beans will no longer be adorned with shiny magenta pods and sweet violet flowers.
Pennisetums (one of the few perennial grasses used in abundance throughout Tel Aviv), with the sunlight streaming through their outstanding purple plumes, will have become more subdued, hunkering down for the cold winter.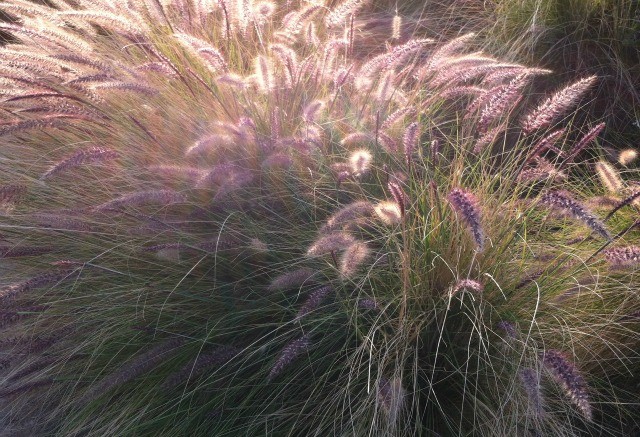 Outside of the straw-colored hues and rustling sounds of  Panicum virgatum 'Northwind', there will be a minimal amount of color and movement, elements that I so cherish in my garden.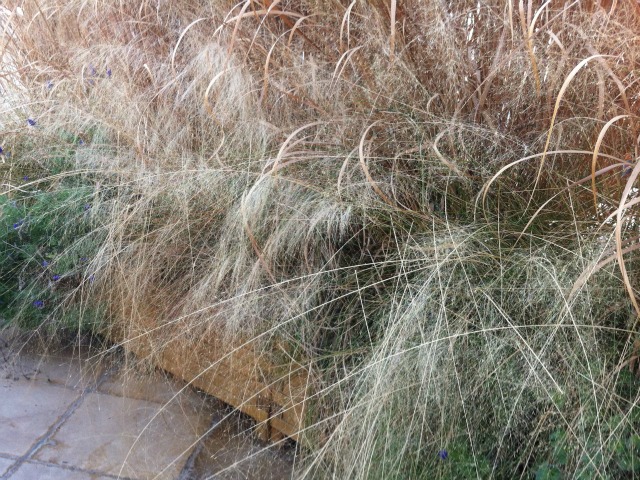 The awesome fall sunrises that captivate me each morning will have become a wintry mix of grey, ice blue, black, and white.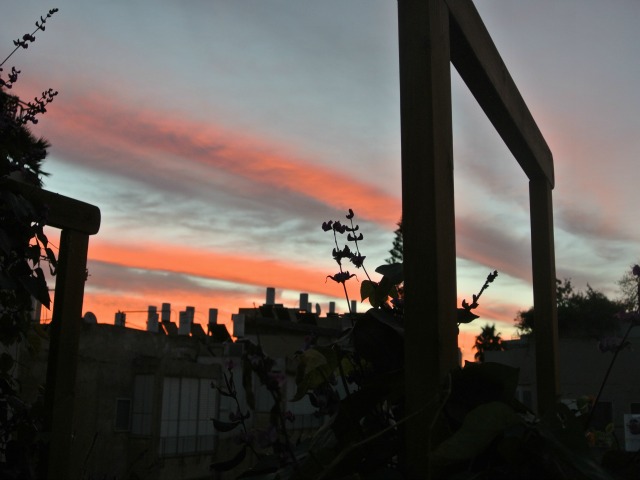 The week prior to leaving on my trip, I was mindful that this would be the last time I'd be puttering about on my rooftop gardens this year: I took the time, as I was cutting back vines and pulling the weeds, to savor and celebrate the bounty that I've received from this small property that I steward.
It also gave me pause to return to a the chapter in my book, Digging Deep, about celebrating where I wrote:
"The garden is always a work in progress, and unlike finite creations, such as buildings, it is never really done. It does, however, come to a natural conclusion each year when the weather turns chilly and the bloom fades. There is a letting-go process that needs to happen whenever we complete a cycle. For finite creations, like buildings, this happens when they're declared finished. For cyclical ones, like gardening, or relating to others, this happens when one particular season comes to an end. Through celebrating, we can honor and let go of what was, to once again embrace the present reality of what is so we can move on into what will be."
As I sit and write this post on a rainy and chilly morning in Philadelphia, my garden in Tel Aviv feels like a dream. Yes, it's etched in my memory but traveling those 6000 miles has enabled me to 'let go'; and now I am enjoying the late fall season, here, in Philadelphia. I have arrived just in time to experience the last of the leaves as they flutter to the ground: the colors are still glorious and the smells are divine.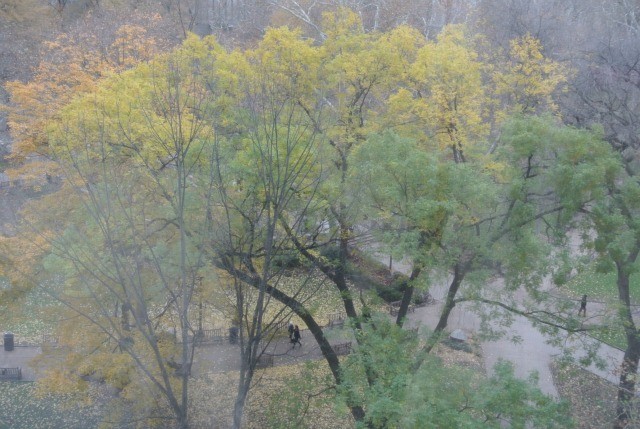 I am incredibly grateful for witnessing the beauty of nature, no matter what time of year, and no matter where I am in the world.
As William Blake wrote:
"But he who kisses the Joy as it flies, lives in eternity's sunrise."
Now it's your turn. How are you celebrating late fall in your garden?