Recently I tackled the challenge of energizing an established blog.
The back story: In 2007, garden author Nan Ondra and I launched Gardening Gone Wild. (Photographer Rob Cardillo introduced us.) Nan and I wrote passionately about natural, free-flowing gardens. We loved writing without publishers and editors hovering. When comments came in from all over the world, we were surprised and thrilled.
I'm a big believer in community, so I corralled Nan into agreeing that we bring in fresh voices. Connecticut designer Steve Silk (formerly with Fine Gardening) and Midwest designer Adam Woodruff were, for a while, in our core group. Award-winning photographer Saxon Holt and best-selling author and photojournalist Debra Lee Baldwin are long-time GGW regulars. We also have prestigious guest contributors. Because all of us make a living as garden media, I believe GGW's posts are comparable to anything published in top gardening magazines. Saxon's "Camera Always Lies" series gives insight on photo techniques, composition and subject matter. Although Debra is best known for her two books on succulents, she's a career journalist who has written hundreds of feature articles and won dozens of awards.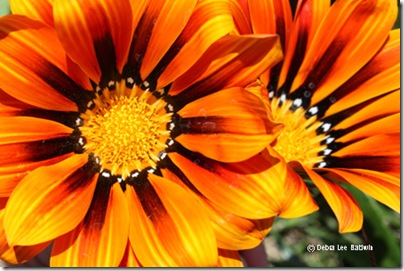 My background is in broadcasting. I've done a lot of TV, was the regular Garden Contributor for The Weekend Today Show, and hosted a call-in radio talk show on CBS. When you have the airwaves from 6-8am on a Saturday morning, it's the perfect time to grab gardeners. My show became a community that discussed gardening and its meaning in listeners' lives.
When I wrote Digging Deep: Unearthing Your Creative Roots Through Gardening (which is 60% spiritual/self help and 40% gardening) there was a bidding war, and I went with Warner (now Hachette). Since then, I allowed myself the luxury of owning my spirituality and attended seminary in New York. I live both in Philadelphia and Tel Aviv (another story), am the CBS Radio News Gardening Correspondent, contribute to USA Weekend Magazine and other publications and am in the process of designing my new garden, a roof top in the center of Tel Aviv (yet another story).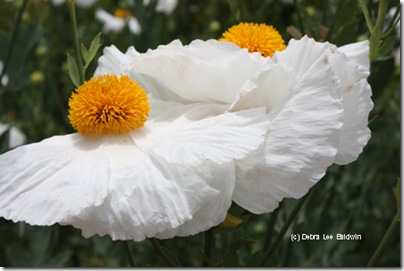 GGW is an important way for me to live my values. Although it hasn't always been easy, I've given it conviction, focus and discipline. I'm extremely proud of how GGW has evolved into a community of talented garden authors, photographers, journalists and designers.
Debra sums it up: "If we have a better-than-average blog, it's because we give away what we used to be paid big bucks for. As print media dwindles and the Internet expands, we're exploring the challenges of a rapidly changing media marketplace. More importantly, we love what we do—sharing information, mentoring others, and writing about what drives us wild (in a good way) gardening-wise."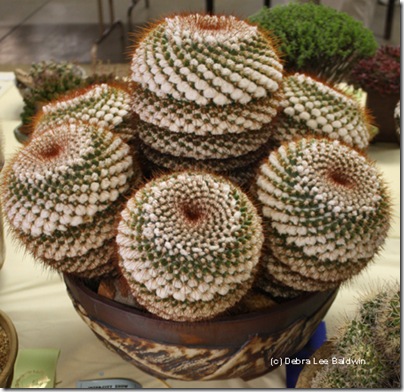 GGW has won awards, been mentioned in magazines, and received national and international recognition. But overseeing a blog was more work than Nan and I anticipated. We went through soul-searching dry periods followed by productive brainstorming. One result was Picture This, GGW's monthly photo contest. Topics are seasonal, fellow bloggers enter by posting photos on their sites and  the results are judged by professional photographers. It's hugely popular (Check out this month's contest with David Perry as judge) and is also a wonderful way of creating community.
During the latter half of 2010, Nan had been leaning toward leaving. I knew, and trusted, that GGW had the potential to evolve in positive and exciting ways. Sure enough, synchronicity works. Bulb specialist and author Tovah Martin (thanks to Sally Ferguson) and British author Noel Kingsbury (whom I met thanks to interviewing Piet Oudolf for GGW), are now on board. Another score: Andrea Jones, the renowned Scottish photographer is going to be the judge for February's Picture This. You'll also be seeing her photographs cropping up in Noel's posts.
Our shared vision: GardeningGoneWild, created and produced by Fran Sorin, is a group of authors, photographers and broadcasters who share their expertise, insights and adventures. At the core are Saxon Holt, Debra Lee Baldwin and Fran Sorin, new contributors Tovah Martin and Noel Kingsbury with guest contributors from the heights of horticulture. GGW focuses on design, photography, plants and personal insight. By sharing our passion, we help others enjoy their gardens in creative and wild new ways.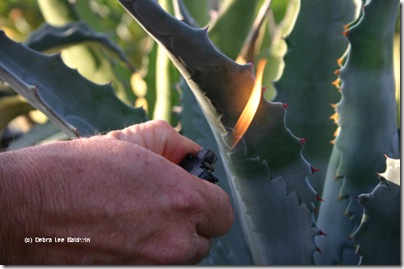 A few suggestions for establishing and/or revitalizing a blog:
            — Network until you find one or more kindred spirits whose talents and goals dovetail with yours. It's much easier to create a quality blog if you share the work, but only if you have the same level of commitment.
            — Define what your blog is all about, as you would the mission statement for a business or organization. Just as a magazine or TV show has its own personality, so does a blog.
            — Never compromise on quality, both in words and photos.
            — Don't be afraid of being controversial, sparking discussion and expressing strong opinions.
            — Post frequently, ideally every three days. Respond to every comment.
            — To boost traffic, have contributors get the word out via their own networks. Use social media. Create a Facebook page. Visit other blogs and participate in discussions.
            — See your blog as a community. Understand and respond to the needs of visitors. Encourage dialog and their own expressions of creativity.
            — Blogging is trailblazing, a process you can't always control. Be flexible and anticipate delightful surprises.
            — Expect regular contributors to occasionally need time off. Have a Plan B.
            — Dry spells are part of the cycle of life. Be patient and live with ambivalence. Trust that a sliver of light will come through and the creative process will begin its dance anew.
NOTE: Check out Amy Stewart's post about Group Blogging on GardenRant.