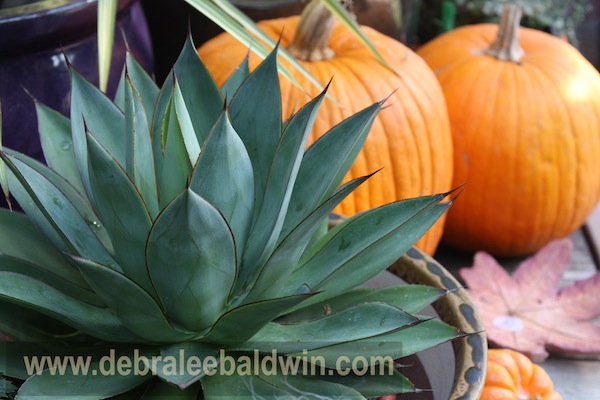 When you think of fall color, Southern California probably doesn't come to mind. It's more a Berkshires kind of thing, with entire hillsides ablaze with leaves about to fall. And yet, here in the far southwestern corner of the US, we have our own ways of interpreting the autumn garden—cactus, succulents, dry gardens, fruit and pumpkins all come into play. For example, in a nursery, I saw pumpkins juxtaposed with a blue agave—a nice contrast of color, shape and texture.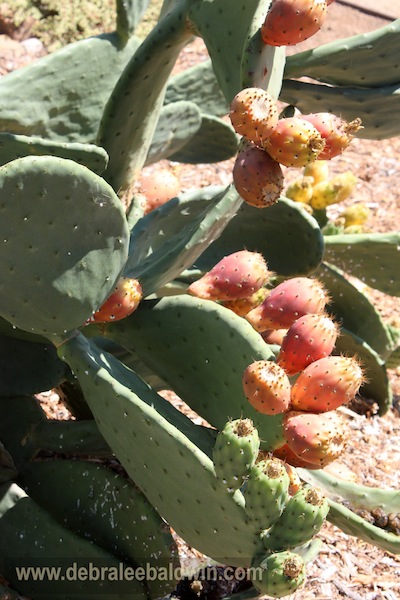 Prickly pear (Opuntia ficus-indica) is decked out with orange, egg-shaped fruit. It's edible, but filled with seeds. The pads (leaves) are edible, too, and a delicacy in the Mexican culture. Called nopales, the skinned pads are chopped and mixed with egg dishes. I've eaten nopales once, and didn't care for it—too sour. In open-air markets in Mexico, vendors sit and scrape the spines off the pads. How would you like THAT job?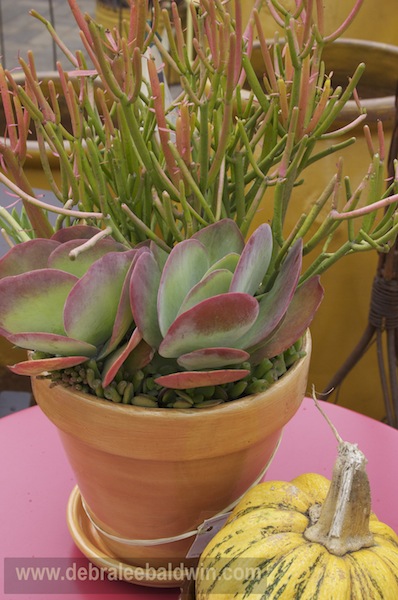 A simple tabletop composition perfect for a patio is by Chicweed, a mother-daughter floral boutique in Solana Beach, CA. It showcases Euphorbia tirucalli 'Sticks on Fire' and Kalanchoe luciae (paddle plant).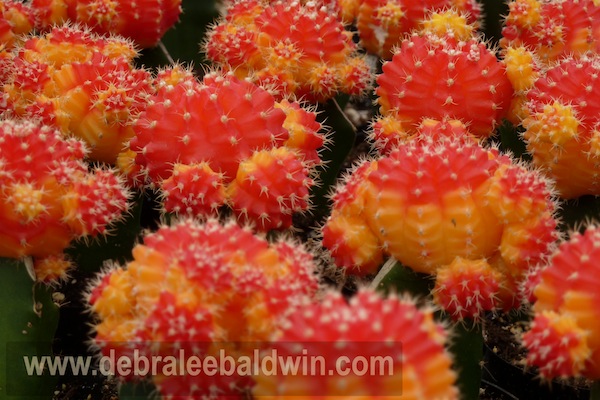 Moon cacti, which are the colors of candy corn, sort of suggest pumpkins. The spherical cacti contain no chlorophyll, and are grafted atop a columnar cactus that does.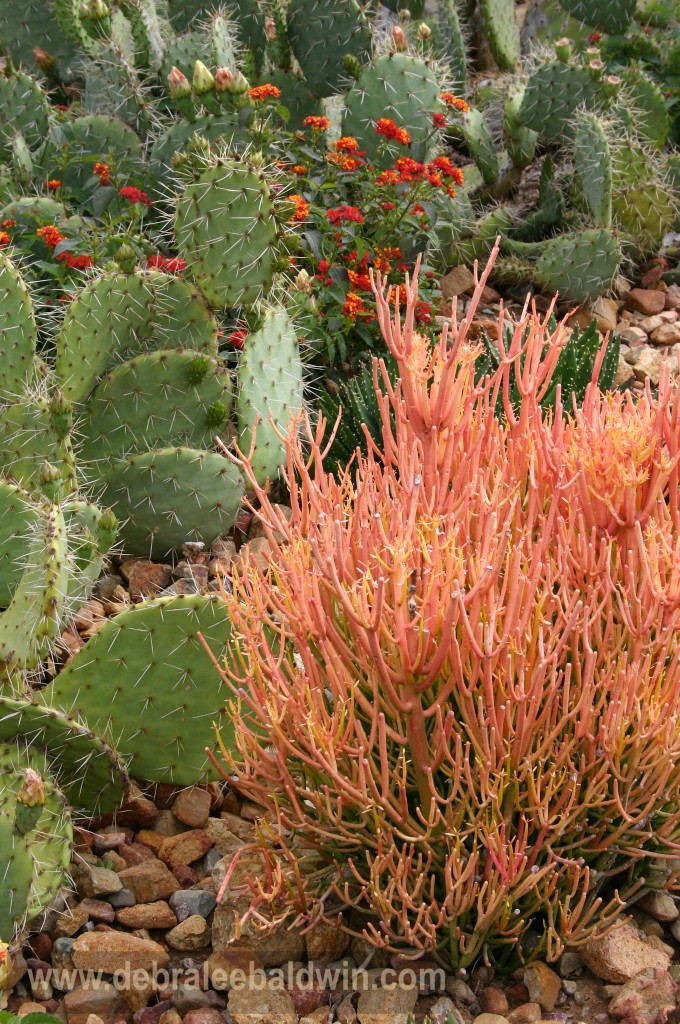 Another composition, this time in the landscape, also has Euphorbia tirucalli 'Sticks on Fire', which in this instance echoes the color of lantana flowers. Cactus also populates the dry streambed.
So, what's growing on in your autumn garden?
My goal is to share the beauty of waterwise, easy-care succulents in gardens, containers and landscapes via blog posts, newsletters, public speaking and workshops, photos, videos, merchandise, and social media (Facebook and Pinterest). My books: Designing with Succulents, Succulent Container Gardens, and Succulents Simplified.  www.debraleebaldwin.com