Can you believe it? Twenty-five hundred people attended the Succulent Celebration and Book Launch June 7-8. I sold more than 350 copies of my new book, Succulents Simplified. Come celebrate with me!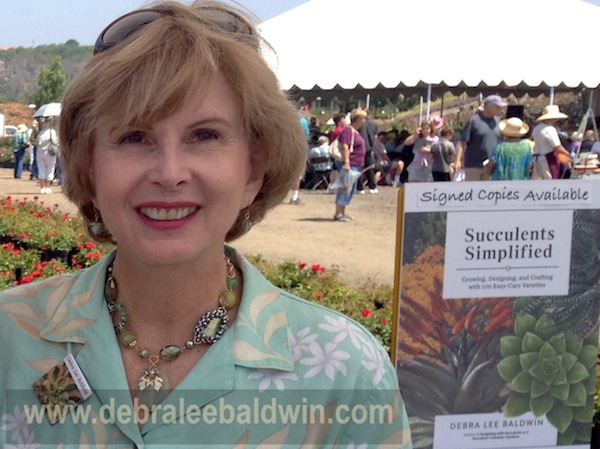 "Roberto" the alligator was in attendance, along with his designer, Laura Eubanks.
I did a potting demo followed by a workshop.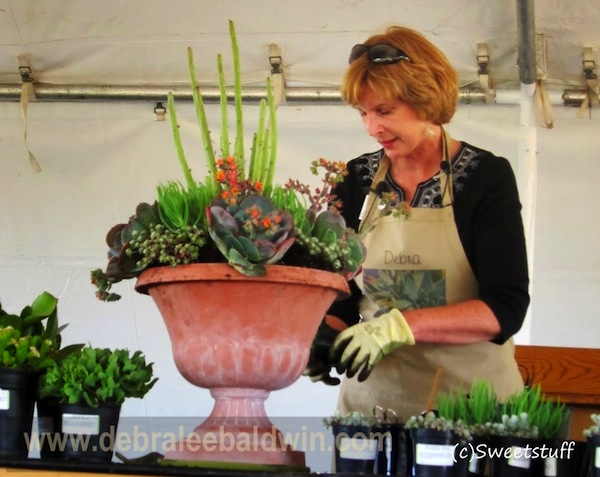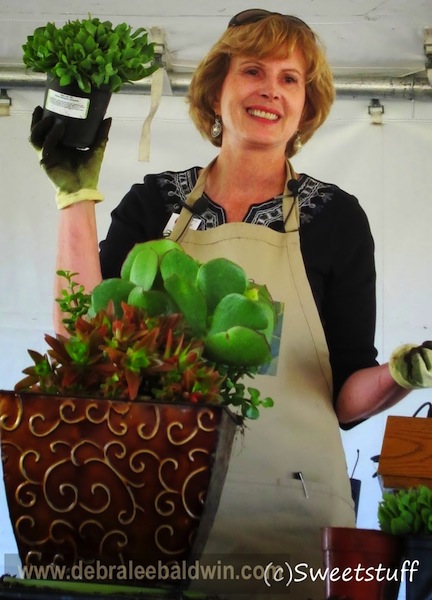 Candy Suter, who writes the popular blog Sweetstuff's Sassy Succulents, took photos during the event and very kindly let me use them.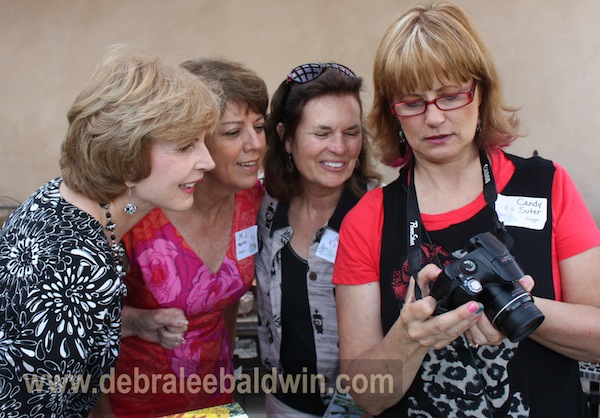 Members of the Facebook Succulent Fanatics group gathered for a group photo. Some came from as far away as the Bay Area and Utah! The founder of the group, Laura Balaoro, is in the middle, wearing a hat.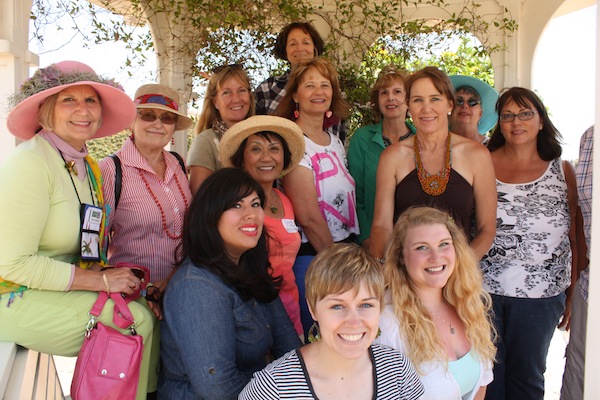 Nancy Pederson created the fun arrangement below during the potting workshop.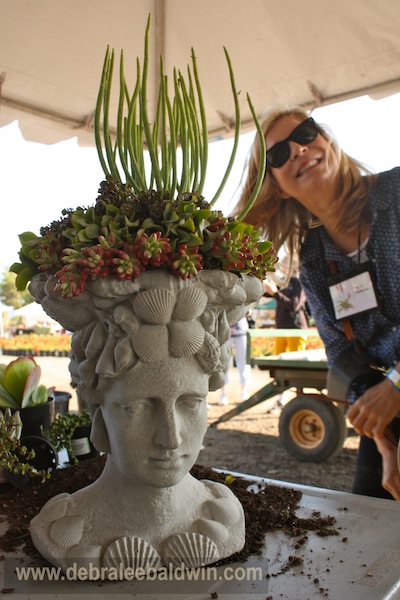 Don't you love Susan Morse's succulent bedecked hat?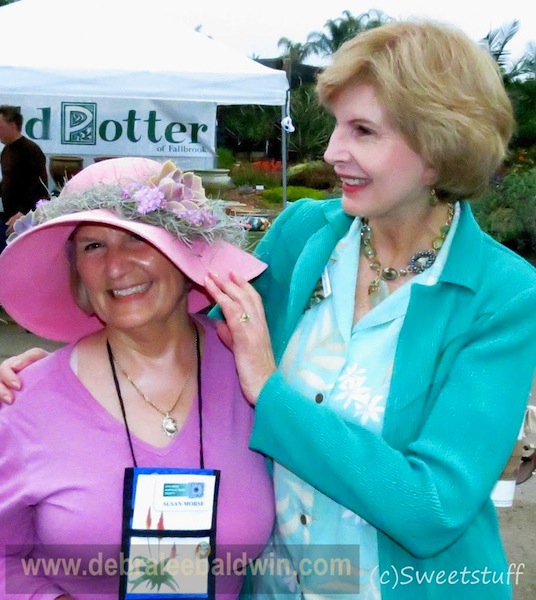 I also did a plant show-and-tell.
Do you remember the recent giveaway here on GGW? I put my watercolor in an envelope, on the table, to give to winner Diana Clark. She's wearing green and sunglasses that look like a butterfly.
Laura Eubanks made this tiara for me. What fun to be Queen for a Day!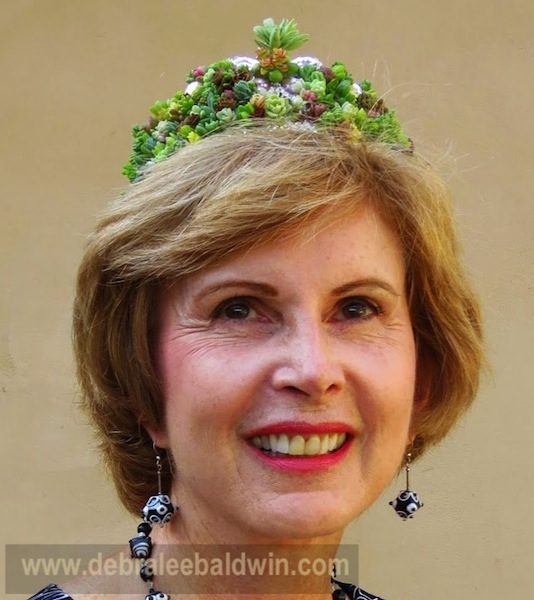 My goal is to share the beauty of waterwise, easy-care succulents in gardens, containers and landscapes via blog posts, newsletters, public speaking and workshops, photos, videos, merchandise, and social media (Facebook and Pinterest). My books: Designing with Succulents, Succulent Container Gardens, and Succulents Simplified.  www.debraleebaldwin.com