Was I just in Maui County, Hawaii ?  Was last week a dream ?  And are there really gardens there ?
First, lest anyone be concerned that the hurricane that struck Hawaii last week ruined my family vacation, I can only post photos of the damage.  The plumeria trees shook off their flowers, littering the ground.  Do gardeners rake these up and compost them ?  Or maybe get some string and make leis.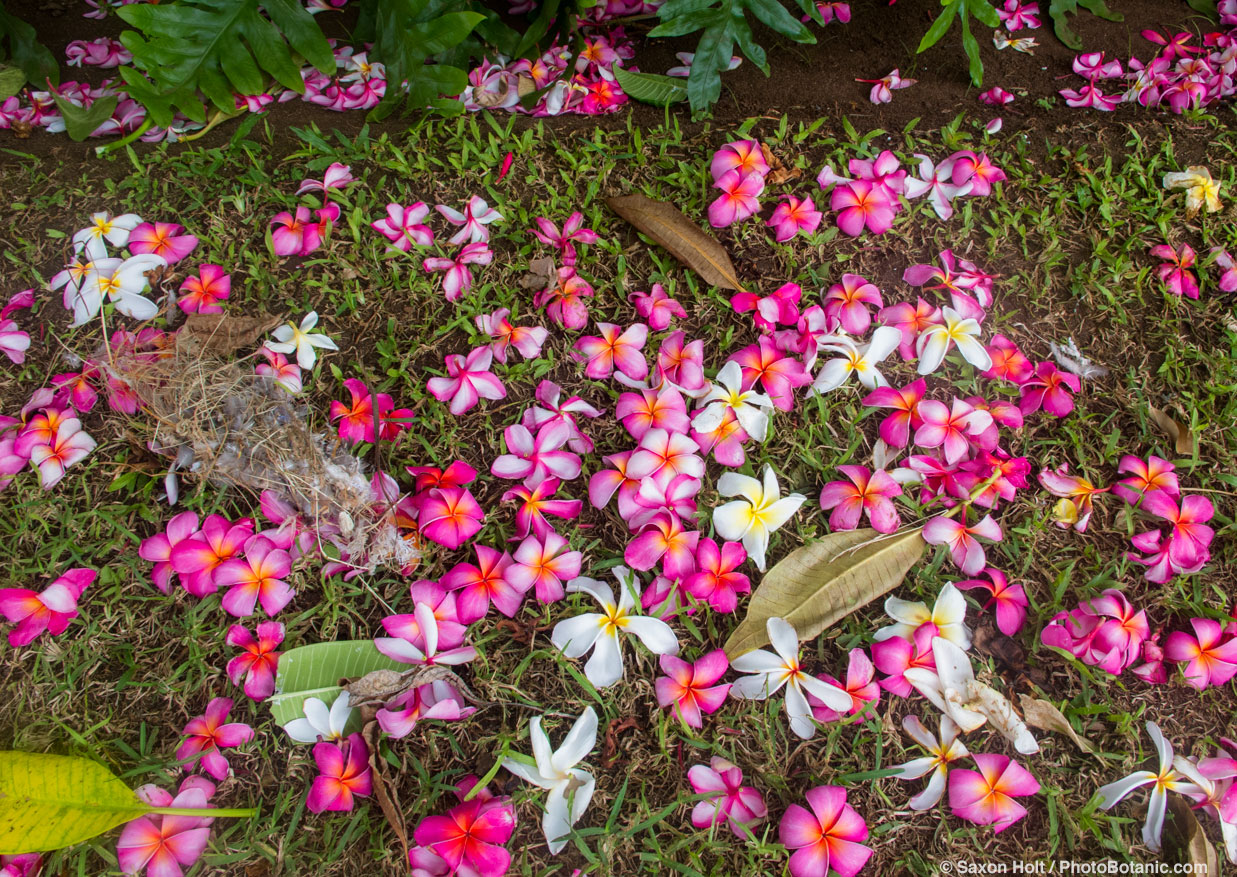 Maui is not known for gardens, but I needed to find something for my Gardening Gone Wild post, and I went touring in the West Maui Mountains.
The lingering clouds made the hills around Kepaniwai Park Heritage Gardens in the Iao Valley seem like they should be in a Chinese painting, which is actually appropriate because the park commemorates  the Chinese, Japanese, New England, Portuguese, Native Hawaiian, Korean, Puerto Rican, and Filipino people.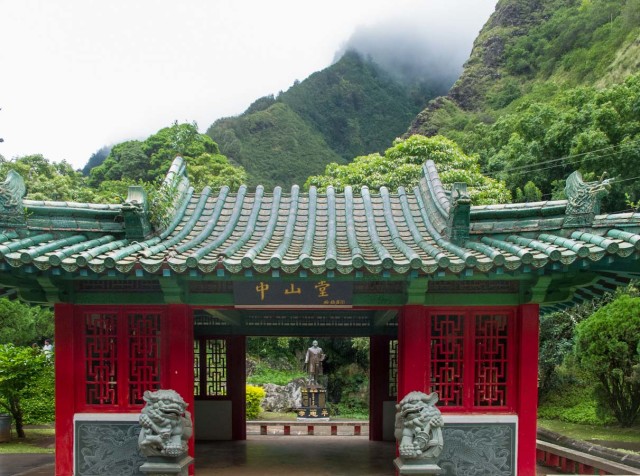 The Chinese pavilion, so well situated beneath the mountains, features a statue of Sun Yat-sen who lived in Maui in his youth.
I couldn't figure out how the design motif of commemorative Portuguese garden, but its safe to say most of us would have to choose a different plant palette for our annual bedding plants.
Up the Iao Valley from the local Heritage park was a State Park featuring the Iao Needle an amazing geologic formation.  But as your GGW correspondent, what I really liked was the garden of Hawaiian and Polynesian plants in the park.
The Hawaiian Ti plant (Cordyline fruticosa) is not actually native to Hawaii, nor are the Crotons, but if you garden here, I doubt you would do without.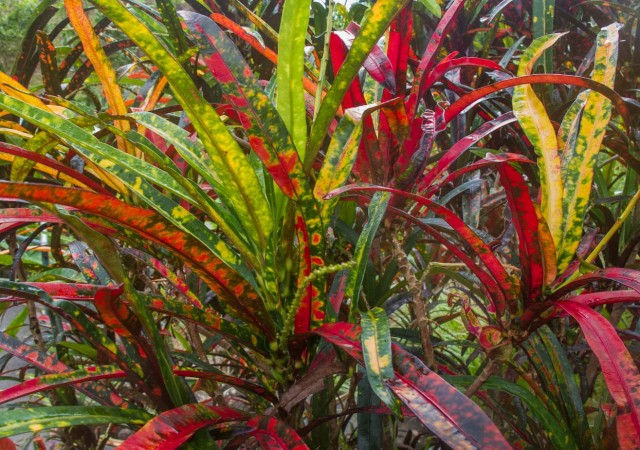 And for edible gardens ?  Bananas.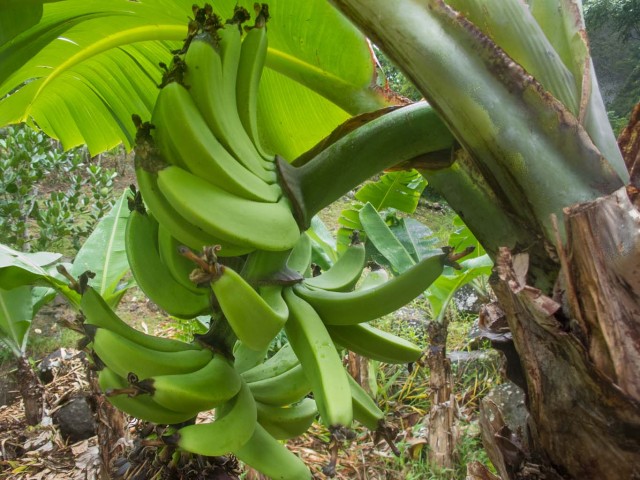 As we left the Iao Valley we saw a roadside flower stand.  What mainlander flower lover could resist stopping ? Local farmer selling his "road kill" for $3 a bunch – Ginger flowers and Heliconia.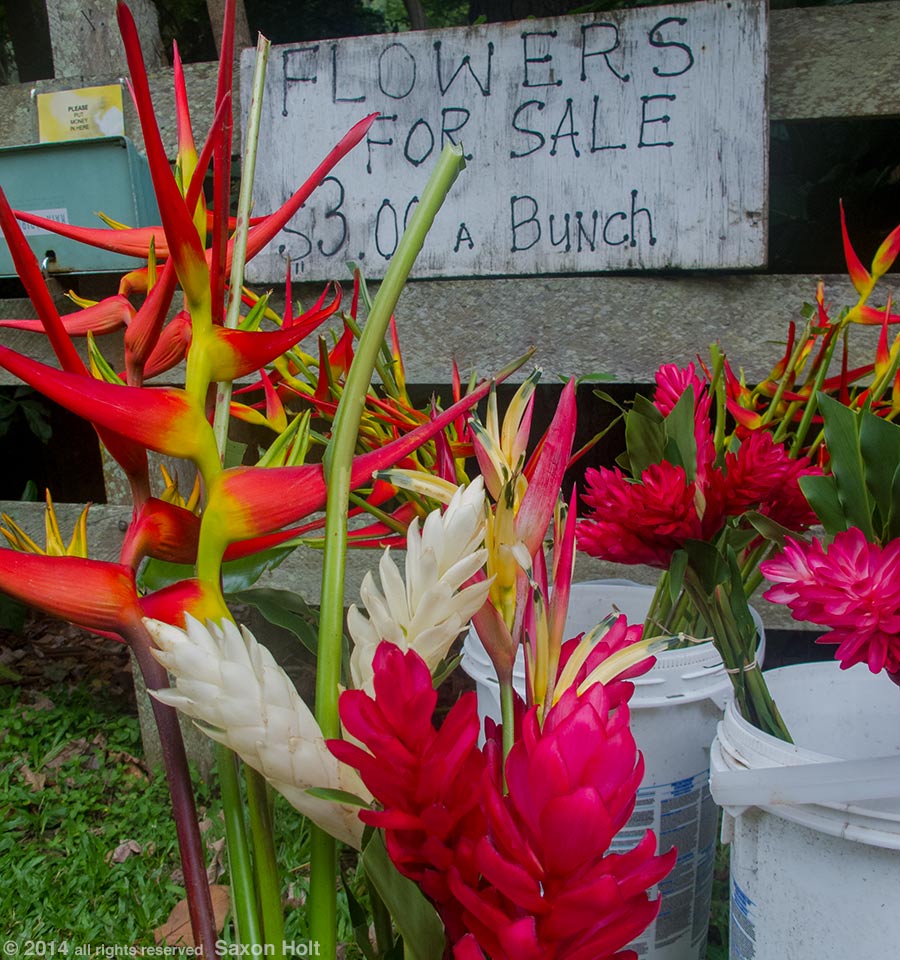 Ahh, vacation.
Gardening Gone Wild regulars know this post is a day late, but hey, I was on Hawaii time…