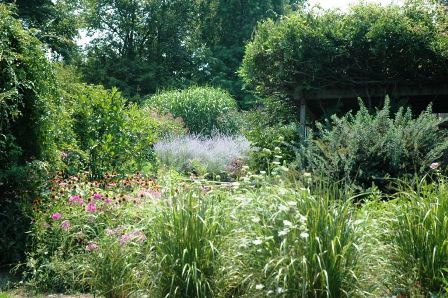 I've had a series of mentors throughout my life. So, when I became a keen gardener, I instinctively searched for some. My two garden mentors, Chris Woods and Jock Christie, have had a profound effect on my development as a gardener.
How did I go about meeting these extremely talented individuals and how did their mentoring help me as a gardener? When I was in the earlier stages of gardening at my home in the suburbs of Philadelphia, I happened to pass an incredible wildflower meadow situtated behind a metal gate adorned with soft, pink roses. It took my breath away! I asked a neighbor about who the garden belonged to. She told me that it was Chanticleer, a private garden on an estate: that an English fellow, Chris Woods, was the head gardener.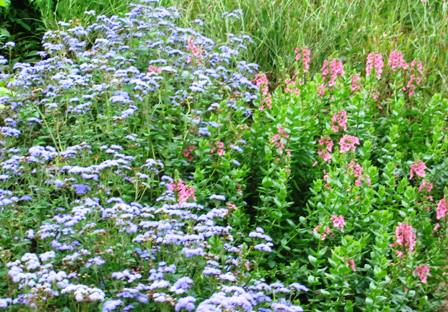 Without any hesitation, I called Chris and asked him to come to my home for a consult.  At our first meeting, we sat and discussed what it was I thought I wanted to do. First on the agenda was a wildflower meadow underplanted with sweeps of narcissus and hyacinths. Chris planned it and along with a team of gardeners, prepared and broadcast seed in the area. Next on the agenda was removing my conventional front yard: a slew of evergreen bushes and some deciduous shrubs. Chris proceeded to design and plant a native perennial garden. At that time, I hardly knew what a native plant was. But because Chris, who by that time I trusted, strongly suggested that we do it, I agreed to it. After the yard was planted up, I was aghast: it looked so naked. I asked Chris how long it would take for me to have a lush garden. His response was 'Have patience, have patience.'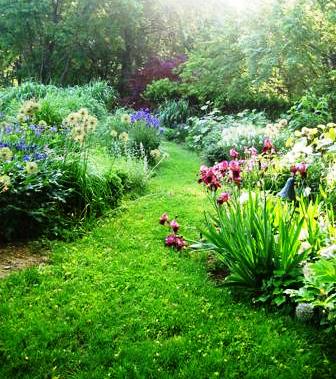 As I became more adept at gardening, my relationship with Chris evolved. He became a garden mentor, rather than a designer.  An example: when I decided to create a huge, irregular shaped bed on the top level of my backyard, I developed a plan for the garden with every perennial listed, numbers of a particular specimen to be planted and the location of plants, all laid out on a written plan. This was the first time I had tried to create a scaled design. I asked Chris to come over and spec it out. He walked the property, looked at the plans and then made suggestions: like making the bed even larger than what I had planned on doing, deleting and adding some specimens, suggestions about where and how to plant to offer a sense of cohesion, flow and order to the garden, plus a slew of other great tips and ideas.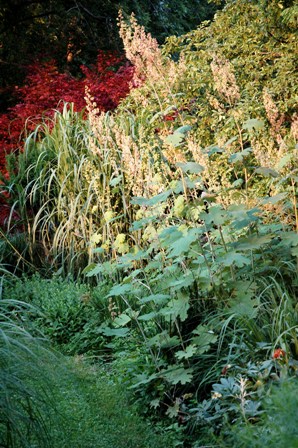 This mentoring relationship continued over the course of 3 to 5  years. As groups of people began visiting my garden and my skills and artistry improved, I gained more confidence and slowly my relationship with Chris turned from mentoring to one of a colleague and eventually into a friendship. But even today, Chris' level of skill and artistry is at such a high level, that if we were living in the same climate, I would definitely be asking his opinions and listening intently to his suggestions.
Jock Christie, the ex-head gardener (deceased) of Sir John Thouron's magnificent estate, called Doe Run, in the Brandywine area of Delaware Valley, also became my mentor, as well as a friend a bit later in my gardening 'career'. How it happened was serendipitous. I went on a tour of Doe Run under the auspices of Pennsylvania Horticultural Society. I was totally awed by the spectacular, English/Scottish designed rambling gardens and approached Sir John, who was toodling about in his golf cart with his Cavalier King Charles running untethered, inspecting his gardens. I rushed over to him and said 'Sir John, I need to apprentice in your gardens. I'm in love with them'. His response was 'Well, you can jolly learn alot here and get any job you want after working at Doe Run'. He suggested that I get in touch with his head 'Scottish' gardener, Jock Christie, who was leading the PHS tour. Before the tour ended, I approached Jock, who was very quiet: I noticed he had a twinkle in his eye. So, when I made my request to apprentice with him, without hesitation, he gave me his phone number and said to be in touch. He also warned me that I would be working with a group of 'guys'.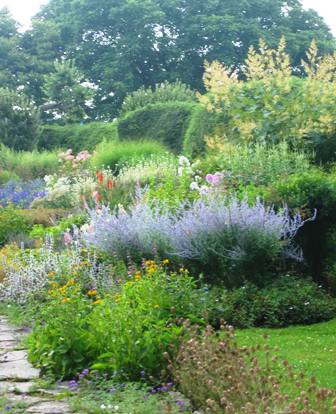 How right he was! I was surrounded by these guys, some who had been with him for over 2 decades. To say that they weren't used to being around a woman, at least when it came to hard core gardening, would be an understatement! But I took my time, worked my way in, had lunch with them in the 'workers' kitchen and stuck close to Jock (who was the most humble, skillful and talented of gardeners that I've ever met). Whenever I asked a question, which was pretty much all of the time, Jock always stopped what he was doing and thoughtfully responded.
Jock's way of mentoring was unique. Built like a jockey, incredibly athletic and strong,shy and humble and working up to 16 hours a day, Jock  was a natural teacher. If I did something in the garden or greenhouse and it wasn't done the way he wanted it to be, he would show me why and have me do it again, even on the smallest of details (which is not a strength of mine). But beyond the technical end, I was able to witness first hand a true artist at work. You see, Jock never knew how he went about creating these gardens. As a matter of fact, I'm quite sure he never knew the depth of the beauty he created. He just did what he did from morning to night.  This was his work. It was a big part of his soul. He would not have lived his life any other way.
Being with Jock, observing, asking, having him teach me and most importantly just being in his presence, was an experience that will stay with me for the rest of my life. I asked permission to enter his world: he graciously extended his arm and brought me in deeper than what I ever could have hoped for.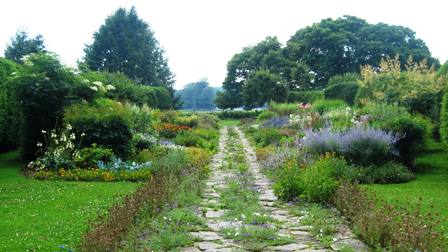 For years after I finished working at Doe Run, I would go to visit Jock and his wife Bette. We would walk around the gardens and discuss all of the new specimens, some of the older, stalwart perennials, how all of the gardens were blooming that particular year: then we would make our rounds through the greenhouses. Jock always made sure that I didn't leave empty handed. He and Bette would also come to visit me a few times year. And always when we walked out into my garden, Jock would say, with a big grin on his face, "Well Fran, I think you bit off more than you could chew". And I would laugh. That was the nature of our relationship.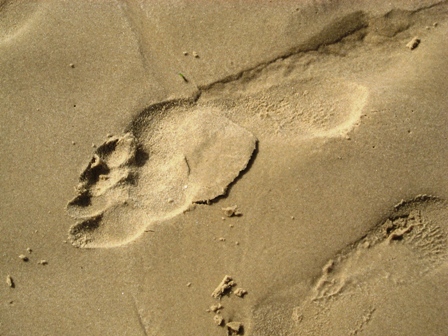 All of my mentors, in and out of the world of gardening, have had a great impact on my life. What they taught me was way beyond the arena of skills, technique, information, education and even artistry. Without any hesitation, they freely gave me access to observe the essence of who they are. And for that I am eternally grateful.
For any of you who have had a garden mentor, please share your experience with us. Also, I would love to hear your thoughts on the concept of mentoring: do you think it's worthwhile or is it a forgotten art form that has all but disappeared in today's culture?