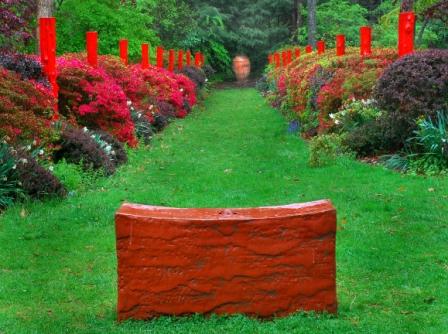 I was in Long Island over the weekend, to give a lecture in Southampton. Luckily, I had an intrepid host who took me garden touring even though it was a near monsoon. We went to a Long house Reserve, a private garden in the midst of making the transition to a public space. It was a modernist kind of garden, almost minimalist in some places. But, wow! Did they have some color. I loved their red border, above.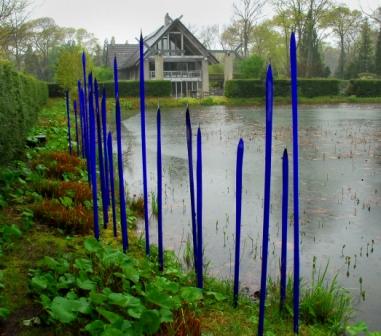 The Dale Chihuly installation at pond's edge, positively glowed in the gloom.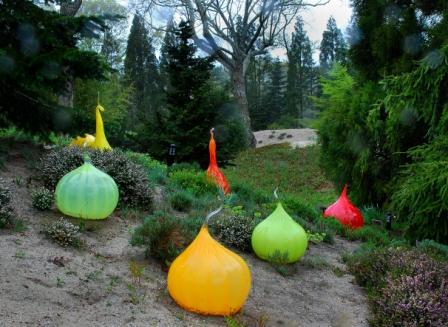 As did these glass veggie-like objects nestled into a sandy bank.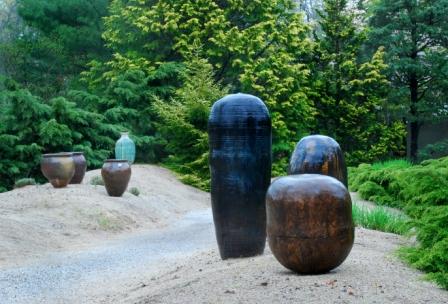 It wasn't all knock-your-eyes-out color, though. The simply earthy hues of this scene were entrancing.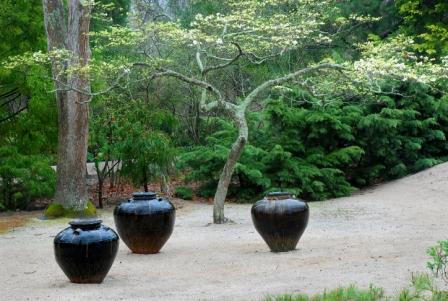 And the almost oriental simplicity of this vignette was a real grabber.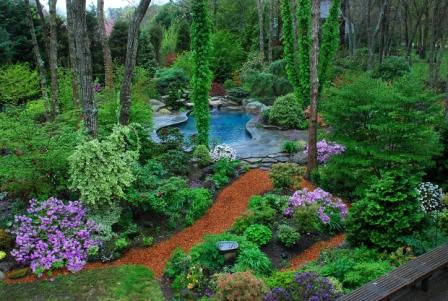 We also stopped at a garden in Wainscott, the Biercuk/Luckey garden, which is open at times for the Garden Conservancy's Open Days Program. It's well worth a stop, and later in the season when it transforms into a purple and orange tropical extravaganza.